What To Know Before Going Blonde For The First Time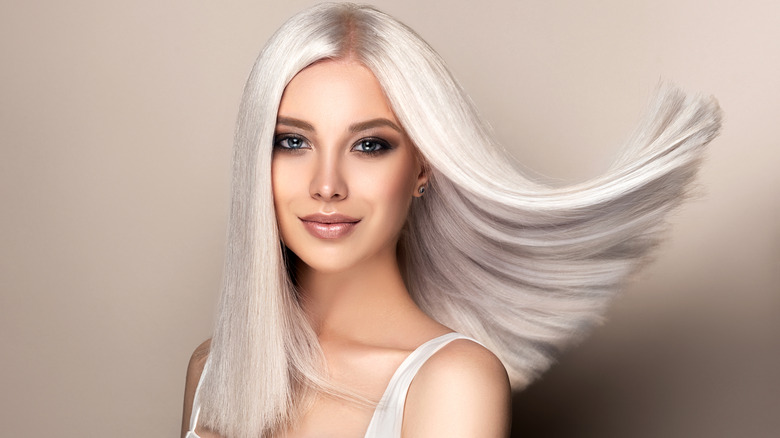 Sofia Zhuravetc/Shutterstock
If you're blonde, you have one of the rarest hair colors in the world. Inc. shared an interesting statistic that only 2% of the world's population has naturally blonde hair. If you consider just the white people in the United States, the number still only jumps up to 5%. However, if you look at women in leadership positions in politics or CEOs of prestigious companies, you will notice that about 35% are blondes. Just look at the first Supreme Court justice Sandra Day O'Connor and first female presidential nominee Hillary Clinton.
When it comes to dating, blondes do seem to get more attention. Psychology Today shared the results of a study regarding hair color and approachability. They had one woman go to various nightclubs in London wearing the same outfit and makeup but different hair colors. She was approached the most when she was blonde.
Whether you are looking to become a leader or find love, it seems blondes may have an advantage over those with other hair colors. If you aren't naturally blonde, there are ways you can become one. Whatever the reason behind your motivation to lighten your locks, you must remember that becoming and staying blonde requires time, energy, and money. 
Here's a few things to consider before you decide to transform yourself into a blonde goddess. No, it's not only about whether or not blondes really have more fun.
The blonde lifestyle is high-maintenance and expensive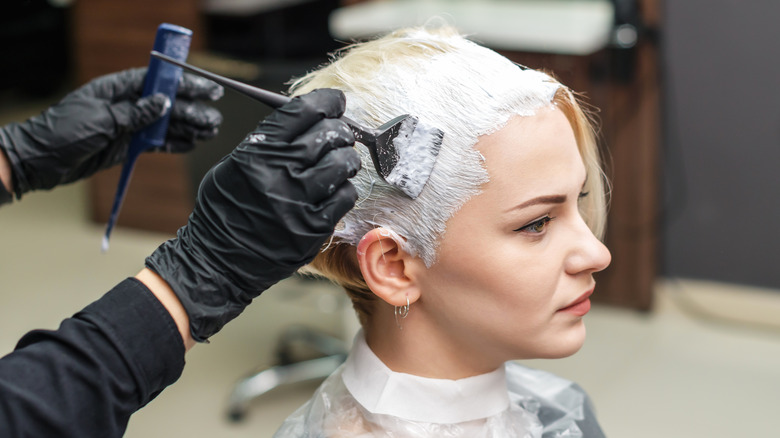 Michelle Aleksa/Shutterstock
Before you decide to go blonde, you need to look in the mirror. Celebrity hair colorist Nicola Clark told Harper's Bazaar, "Your eye color and skin tone are all factors when deciding on hair color, whether that be light or dark." Clark added that your natural coloring is a big deciding factor on what shade of blonde works best for you. She said a picture of your favorite blonde celebrity is a great starting point, but you want to find a blonde shade that works for your skin tone.
Blonde hair is not low-maintenance and doesn't come cheap. Celeb colorist and Global Artistic Director at RUSK, Laura Gibson, told Byrdie, "Blondes usually require more time at the salon and more frequent visits. The lighter the look, the more frequent appointments are required." The trips to the salon add up, so make sure it's something you can afford.
Staying blonde requires an at-home commitment, too. Bleaching your hair changes its texture, which makes it more porous and fragile. It will require more care for the damage and maintenance for the color. Self recommends using protein packs such as Davines' Nourishing Hair Building Pack to restructure and nourish the hair shafts and sulfate-free Pureology shampoo and conditioner to keep the color from fading. Investing in a good purple shampoo might also not be a bad idea to avoid brassy hair.