The Bold And The Beautiful Relationship Timeline: Macy And Thorne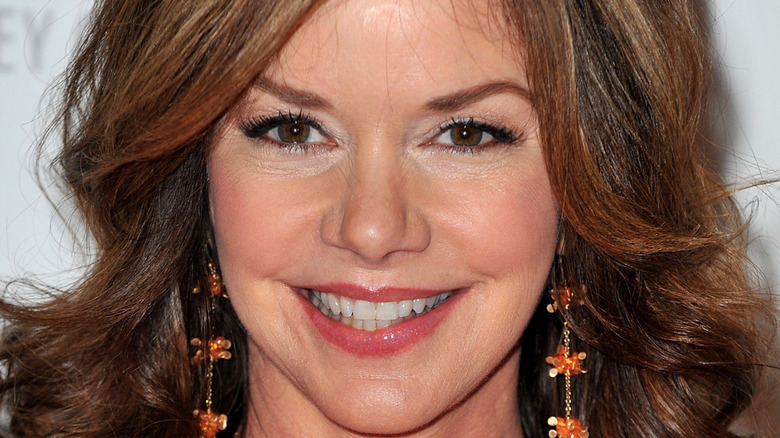 Alberto E. Rodriguez/Getty Images
Nominated for six daytime Emmy awards, actress Bobbie Eakes has appeared in several TV shows, including "Falcon Crest," "Cheers," "Full House," and "Werewolf," with future soap star John J. York. Little did Eakes know that she herself would also become a soap opera fan-favorite. In 1989, she started playing Macy Alexander, daughter of fashion rip-off artist Sally Spectra (Darlene Conley), on "The Bold and the Beautiful." She played the role until 2003 when she moved over to soaps "All My Children" and "One Life to Live" as Krystal Carey. On "B&B," Macy's one true love was Thorne Forrester.
Thorne has been played by several actors over the years, including Clayton Norcross, Jeff Trachta, Winsor Harmon, and Ingo Rademacher. Thorne's family-owned fashion design company was Forrester Creations, while the Spectra clan operated a rival company, Spectra Fashions. Sally named Macy after the department store and wanted her daughter to be with Ridge Forrester (then Ronn Moss), per Soap Hub. However, Macy fell for his brother, Thorne, but didn't tell him she was a Spectra. The two got engaged, but the wedding almost didn't happen because the Forresters learned the truth about her family and disapproved. However, a last-minute arrival at the wedding changed things, and the couple managed to tie the knot.
However, that was just the beginning of the bumpy and ultimately tragic ride that Macy and Thorne would embark on.
Macy and Thorne's marriage got rocky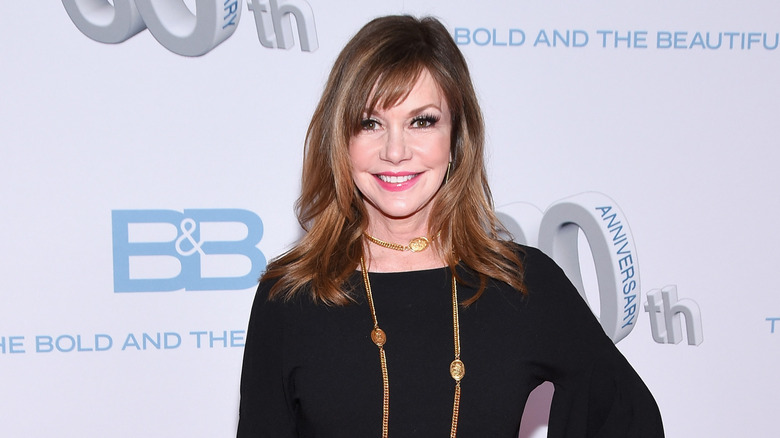 Tara Ziemba/Getty Images
According to Soaps in Depth, the Forresters still struggled to accept a Spectra into their fold, despite attending Thorne and Macy Alexander's wedding. This tension in the family strained the young couple's marriage, causing them to split up. Macy eventually wanted Thorne back, but he was falling for Karen Spencer (Joanna Johnson) by that time. She also dealt with alcoholism and survived throat cancer. Later, when Thorne helped Claudia Cortez (Lilly Melgar) — an illegal immigrant that worked for Spectra — gain a phony green card, she started to fall for him, per Soap Central. A jealous Macy reported Claudia to the authorities, and the new couple broke up. Afterward, Thorne got back together with his ex-wife Taylor Hayes (Hunter Tylo), and Macy started to fall for Grant Chambers (Charles Grant).
As Soap Hub reported, Macy and Grant eventually got married, but he lost his life to cancer soon after. Following his death, Macy fell off the wagon. Thorne helped her through her relapse, and they got back together. Sometime later, Macy's father, Adam Alexander (Michael Swan), and sister Kimberly Fairchild (Ashley Lyn Cafagna), arrived in town. They supported Macy when it was revealed that Thorne was having an affair with Brooke Forrester (Katherine Kelly Lang). This betrayal caused Macy to start drinking once again. Because Macy and Thorne hadn't officially gotten divorced, Brooke pressured her to complete the paperwork. The two argued in a car, which ended in an explosive crash. Brooke survived, but Macy did not (via Fame 10).
Macy returned from the dead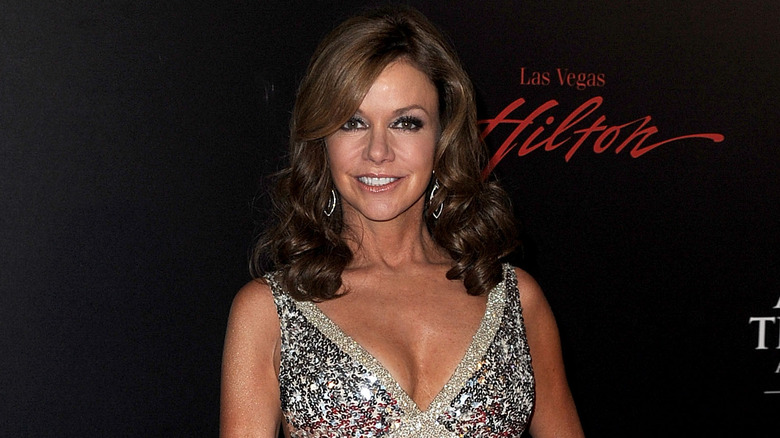 Frazer Harrison/Getty Images
As it turned out, Macy Alexander (Bobbie Eakes) had escaped death on "The Bold and the Beautiful." She had survived the car crash, and her father took her to Italy, where she recuperated, per Soaps. There she went by the name Lena and fell for a man named Lorenzo Barelli (Luigi Amodeo). 
At one point, Sally Spectra (Darlene Conley) had a heart attack, so Macy returned to Los Angeles with Lorenzo to see her. There, Thorne Forrester (Winsor Harmon) reminded her they were still not divorced, and Lorenzo realized Macy still loved her ex, so he departed. However, Thorne had gotten Darla Einstein (Schae Harrison) pregnant, so Macy left him (via Soap Central).
Macy then met Deacon Sharpe (Sean Kanan), who was also an alcoholic, and the two started to comfort each other. Their connection led to a romance, and she helped him try to get custody of his children. By then, Thorne and Brooke Logan (Katherine Kelly Lang) had been on and off as a couple for quite some time. Brooke was the mother of Deacon's daughter, Hope Logan (then Kim Matula), so Macy was pleased that her relationship with Deacon irritated Brooke. Eventually, Macy got a job singing at Oscar Marone's (Brian Gaskill) club, per Soaps in Depth. Tragically, a chandelier fell on her, landing her in a hospital where her mother, Sally, had to make the difficult decision to take her off of life support. In the end, Thorne and Darla honored Macy by naming their daughter Alexandria after her.