Fixing Brassy Red Hair Is Easier Than You Think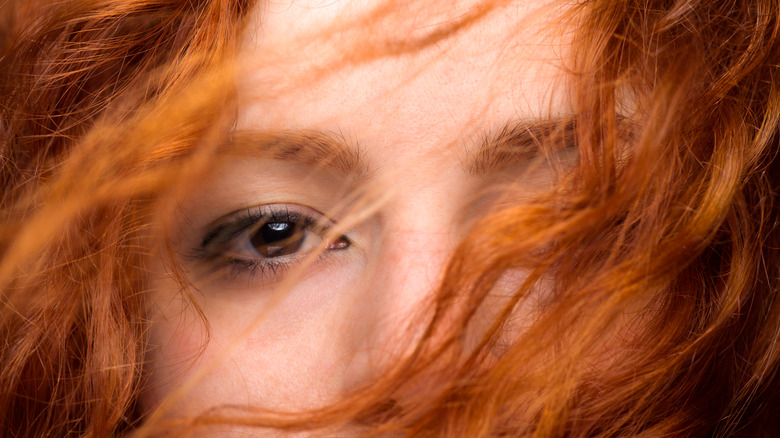 Mrkornflakes/Getty Images
Your hair is a form of expression and a way for you to show your personality. Some decide to go for an unnatural hair color when dyeing it, while others stick to their roots. Regardless, putting any form of color in your hair is a process and requires certain upkeep. 
In preparation for dyeing your hair, Byrdie recommends giving your locks a good wash a day or two prior to coloring. By doing so, you're ensuring your hair has a "natural protective oil layer" that will block your scalp from harmful chemicals in the hair dye. The outlet also suggests avoiding using heat to style so your stylist can work with the most natural hair — this will help your colorist "maximize the look," according to hair expert Lorri Goddard told Byrdie. 
However, as much as you try to present the best hair you can to your stylist before coloring your locks, sometimes the color comes out a bit off. 
So, your hair turned out too red?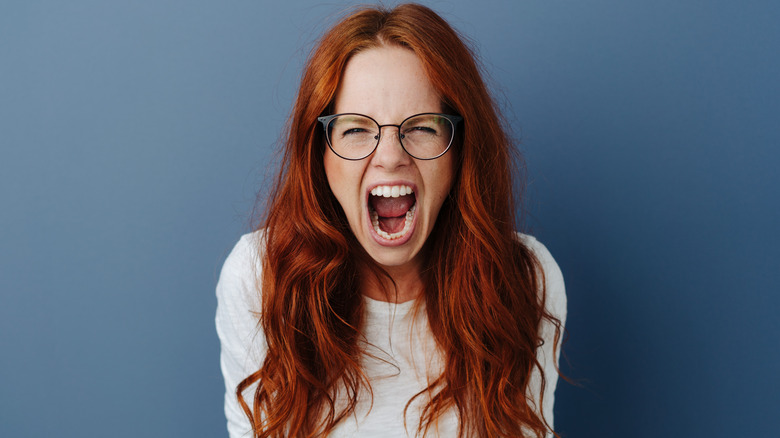 Okskukuruza/Getty Images
When you go to the salon, you're putting a lot of trust in your hair stylist. Their work will end up reflecting your look and if you're unhappy with it, it can be really damaging to your self esteem (per Monpure). After much consideration, you've decided to take the plunge and color your hair. You take to Pinterest and scour boards for inspiration, deciding that red is the color for you. As stylist Chelsey Pickthorn told Today, red hair is the "hardest to get, hardest to keep, and hardest to get rid of," but you're ready.  
Pickthorn notes that one thing stylists could do to make your red hair the wrong shade is applying the same dye to your roots and your ends. Another reason the dye job turns out too red is if the color selected is too light or has warm undertones, according to celebrity colorist George Papanikolas (via Makeup.com). 
If your shade is more fiery than you expected, don't fret — it's easier to fix than you might think.
How to get the perfect red hue without damaging your hair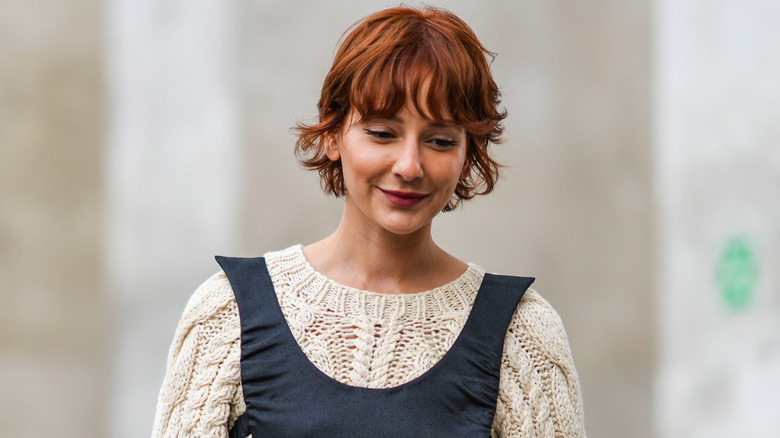 Edward Berthelot/Getty Images
Hair coming out a different color than you thought when you entered the salon is more common than you might think. The good news is that there are plenty of things you can do to fix a bad color job, and as Girl Get Glamorous notes, it's not super expensive and these methods don't cause a ton of damage. 
Stripping your hair is the first step to combatting that overly red hair. Use a clarifying shampoo every other day to wash out the red (via Girl Get Glamorous). It's important to remember you shouldn't immediately go back to the salon for a new dye job. In the meantime, Madison Reed explains that in addition to the clarifying shampoo, you can also incorporate a cool-toned gloss into your routine. They suggest Color Reviving Gloss in Espresso or Crema. Using a toning shampoo in green is the next way to reverse that poor dye job, according to Girl Get Glamorous. Then you'll want to use a hydration mask after all that shampooing. 
Celebrity colorist George Papanikolas recommended getting rid of unwanted hair color by using a hair color remover, like this L'Oreal option (per Makeup.com). Once it's time to redye, Papanikolas said you should "go a shade or two darker and choose an ash-based shade."
Moral of the story? Try not to freak out if your color isn't perfect right away. The situation can be remedied.