What You Didn't Know About Barbara Walters' Daughter, Jacqueline Danforth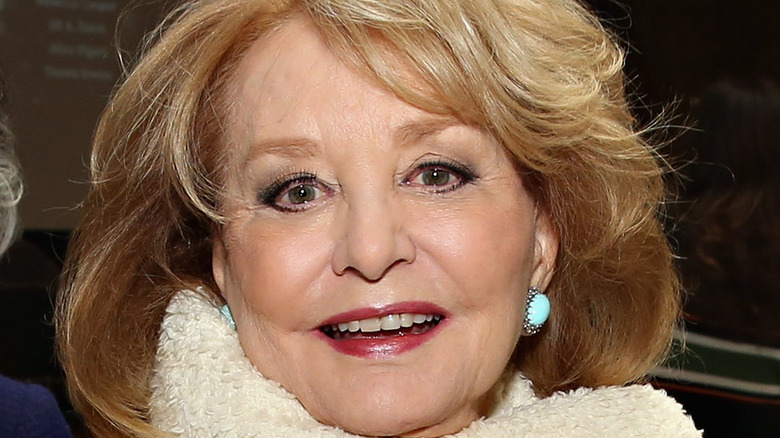 Cindy Ord/Getty Images
A chapter in American TV journalism has closed with the heartbreaking death of Barbara Walters. The long-time ABC News anchor and original member of "The View" died at her New York home on December 30 at age 93, per ABC News. 
In an era when men dominated the TV news industry, Walters defied all conventions. After her stint as an Emmy award-winning host of NBC's "Today," she went on to co-host ABC's "Evening News," the first woman ever to hold a nightly news anchor job. But one fact often overlooked among Walters' many accomplishments is that she was a devoted mother to her only daughter, Jacqueline Dena Danforth (née Guber). Her road to motherhood was long and difficult, and as a mom, she once had to make one of the most difficult decisions of her life.
As she revealed in a 2002 NBC interview with Jane Pauley, Walters and her second husband, theatrical producer Lee Guber, tried for a number of years to start a family. After several miscarriages — which they kept quiet from the public — the couple adopted their baby daughter in 1968 and named her for Walters' older sister. Now, in light of Walters' death, fans are curious to know more about the icon's beloved daughter.
Jacqueline Danforth struggled with addiction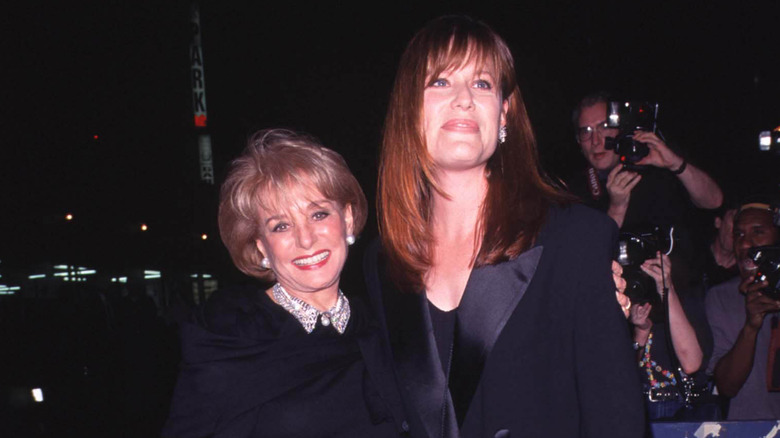 Evan Agostini/Getty Images
As Barbara Walters' groundbreaking career continued to put her in the spotlight, Jacqueline Guber found it difficult to cope with her mother's fame. "I never felt like I fit into her world," she confessed in the 2002 interview with NBC News' Jane Pauley. Guber also wrestled with being adopted.
As a young teen, she began cutting school in favor of the New York club scene and tried to mask her pain with meth, Valium, and other drugs. Then in 1984, Guber ran away from home, hitchhiking 800 miles within a month. Walters was frantic, but on the advice of an expert, she didn't get law enforcement involved.
Once Walters finally learned her daughter's whereabouts, she sent a Green Beret to take Guber to a wilderness intervention program in Idaho. "[T]o send a child away is heartbreaking," she told Pauley. "My baby? My baby's no longer with me? I have to put her in someone else's hands? And I did." By that time, Guber was ready to get clean. "At that point in my life, for some reason I looked around," she said in the interview. "And I thought, you know what? This is not a bad thing. If my mom hadn't called that transport company, I'd have been dead." Guber eventually moved to Maine, where she married wilderness guide Mark Danforth and opened her own wilderness therapy program for teen girls. 
Jacqueline Danforth experienced more hard times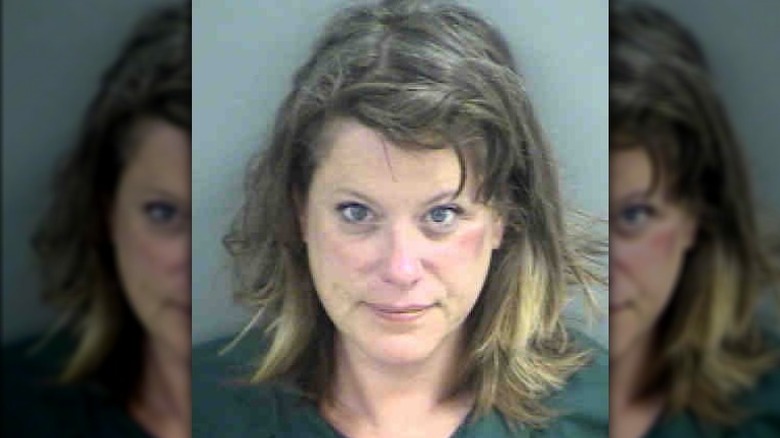 Handout/Getty
Sadly, Jacqueline Guber Danforth's life has hit more road bumps since she and her mother sat for that interview. Her wilderness therapy program, New Horizons for Young Women, closed in 2008 after just seven years. Danforth announced the closing on her website, explaining that the program was suffering a financial crunch and could no longer operate. "I have been so fortunate to have gained the most incredible education and relationships from this industry," she wrote. Then in 2013, Danforth was in Naples, Florida, when she was arrested for DUI, according to TMZ. She wasn't with Mark Danforth — but with a man believed to be her new partner — and the police report alleges she acted belligerently toward the officers. Danforth was released later on a $1,000 bond. 
Barbara Walters' only daughter has kept a low profile since then, with no public announcements of her residence or work status. 
At the time of Walters' death, her representative says she was "surrounded by loved ones," per People, but it is not known as of this writing whether her daughter was among them.