The Cheeky Comment Barbara Walters Once Made About Queen Elizabeth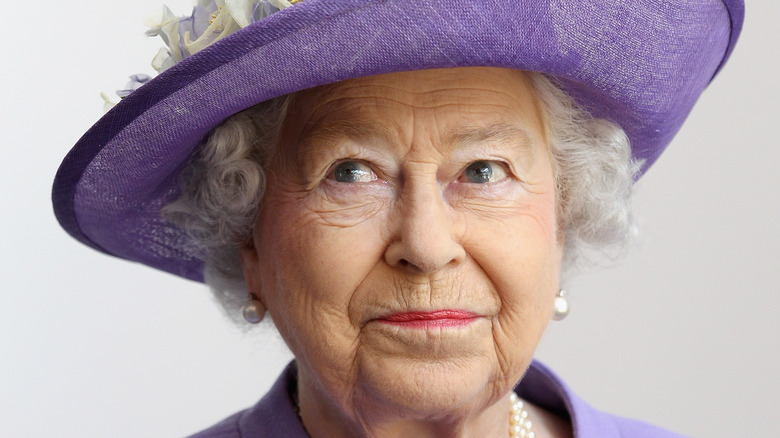 Chris Jackson/Getty Images
Barbara Walters' heartbreaking death on December 30 is a sad loss indeed, but her work will continue to inspire journalists and news viewers alike. Over the course of her six-decade career, she spoke to an impressive array of politicians, celebrities, and other public figures. Per ABC News, her interviews included Fidel Castro, Vladimir Putin, Monica Lewinsky, and every president and first lady from the Nixons onward. (Walters' 1990 interview with Donald Trump, which is now resurfacing, shows her challenging the future president about his exaggerated business successes.) Walters was even able to get Egyptian prime minister Anwar Sadat and Israeli prime minister Menachem Begin to sit down together with her — a feat no other news anchor had ever accomplished.
There weren't many people Walters wasn't able to interview in her lifetime, but one who eluded her was Queen Elizabeth II, who sadly passed away just a few months before Walters did. In a 2011 segment of "The View" (via Page Six), the co-host explained that the closest she came to a sit-down with the monarch was an invitation to a media event at Buckingham Palace. Walters turned it down, not wanting to make the long trip just for a quick hello with the royals. Perhaps it's just as well. The following year, Walters discussed the queen's appearance at the 2012 Olympics, and Her Majesty might not have been amused by the remarks.
Barbara Walters made a sassy suggestion about the queen and Prince Philip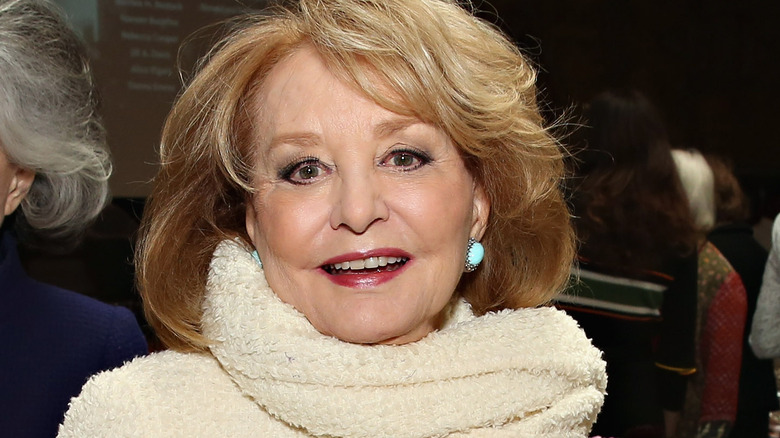 Cindy Ord/Getty Images
Frank as always, Barbara Walters shared her take on the opening ceremonies of the 2012 London Olympics on "The View." It got off to a memorable start with a short video showing Daniel Craig's James Bond meeting Queen Elizabeth at Buckingham Palace and escorting her to a waiting helicopter to skydive (via stunt doubles) over the Olympic stadium. Walters wondered why the monarch never smiled throughout her cameo appearance. "Now, would it have killed this woman, this queen, to go —" Walters said, putting on a phony grin, per Page Six. "It's such a sour face." Walters then went a step further by adding that the queen's husband, the late Prince Philip, "could have given [the queen] a little pinch on the tushy."
The broadcast legend was also less than impressed with the queen's "19th-century" wardrobe sensibilities. "The pink dress with the pink plume, but then the black gloves and the black bag — what does the Queen keep in that bag anyway?" Walters mused. (For the record, we know what the queen kept inside her Launer handbag: tissues, lipstick, mints, reading glasses, and a bit of money.) Still, Walters thought the monarch was "a great example to everyone," and admitted at the time that an interview with the queen was on her bucket list. As we now know, the two legends never got the chance to sit down and talk for the cameras.