US Justice Department Decision Is A Big Win For Those Seeking Abortion Pills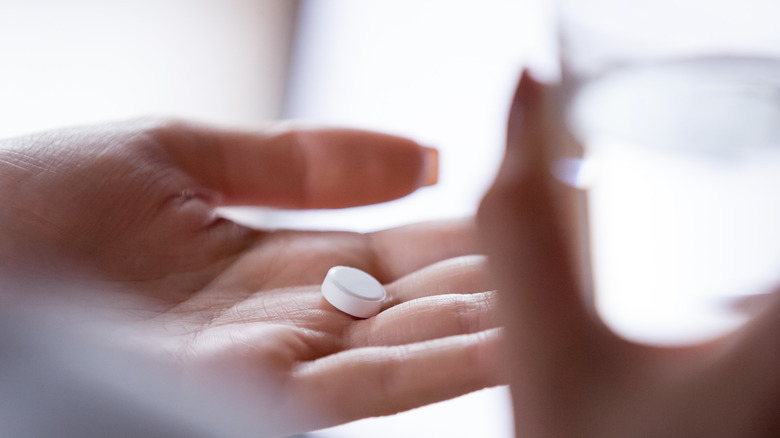 fizkes/Shutterstock
When abortion bans started sweeping through states after Roe v. Wade was overturned, patients and providers began looking for abortion alternatives. The infrastructure for virtual healthcare was already in place — one of the positives to come out of the COVID-19 pandemic — and had been used to prescribe birth control and provide other reproductive services that did not require hands-on treatment, per The Washington Post.
Before the pandemic, PBS reports that the Food and Drug Administration (FDA) had ruled that mifepristone and misoprostol, which work together to terminate a pregnancy by affecting hormone levels in the body, could only be dispensed at certain medical facilities, citing safety concerns. But, early in 2021, through the Comstock Act, the FDA rolled back the rule on mifepristone — an essential medication that is prescribed for uses other than abortion, including fibroids, endometriosis, and brain tumors. 
According to The New York Times, when combined with telehealth options, these changes made it so patients didn't even have to leave their homes to terminate a pregnancy — something secret abortion networks have been able to exploit in states where the procedure is banned.
In 2021, the Susan B. Anthony List, an anti-abortion advocacy group, made a statement condemning the decision, saying that the "Biden administration ... weakened longstanding federal safety regulations against mail-order abortion drugs designed to protect women from serious health risks and potential abuse," per The New York Times.
Now, in a decision released on Jan. 3, 2023, the Justice Department has clarified exactly what the Comstock Act was meant to prohibit.
Abortion pills can still be delivered through the mail, per DOJ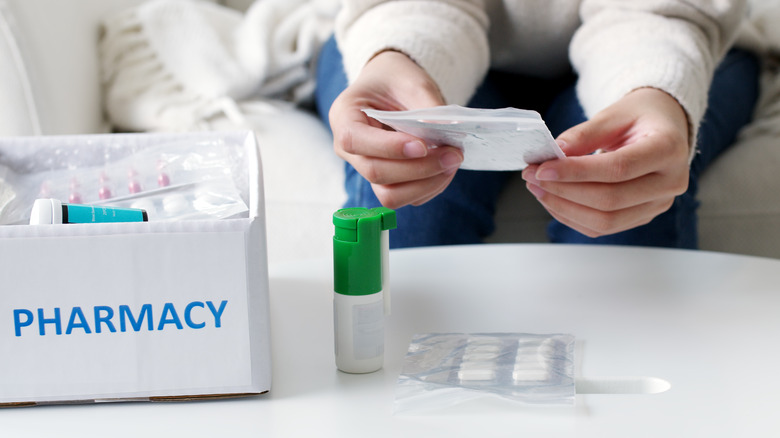 Chaay_tee/Getty Images
When the FDA rolled back its limits on dispensing mifepristone and misoprostol, someone who wanted to terminate a pregnancy and lived in an affected state had to travel to another state that did allow the medication via telemedicine. There were activist-led workarounds for getting the medication delivered in states where abortion was banned or restricted — workarounds that, thanks to a new ruling made by the Justice Department, are no longer necessary.
In an opinion requested by the U.S. Postal Service (USPS), the Office of Legal Counsel for the Justice Department ruled that mailing mifepristone and misoprostol does not violate the Comstock Act. This means that the USPS should continue to treat the medications the way it does any other. Just because a state has banned or restricted abortion doesn't overrule the federal laws on prescriptions (via NBC News). 
According to a 2021 report released by the Centers for Disease Control and Prevention (CDC), 79% of all abortions are performed before 10 weeks gestation, and 54% of those pregnancies are terminated through medication. The data suggests that not only do patients prefer medication abortions to surgical ones but that there's a high demand for the medication.
While the Justice Department's decision doesn't roll back bans on telemedicine, the American College of Obstetricians and Gynecologists called this an "important step" in protecting abortion rights (via PBS).