Prince Harry Offers Cryptic Answer On Whether He'll Attend King Charles' Coronation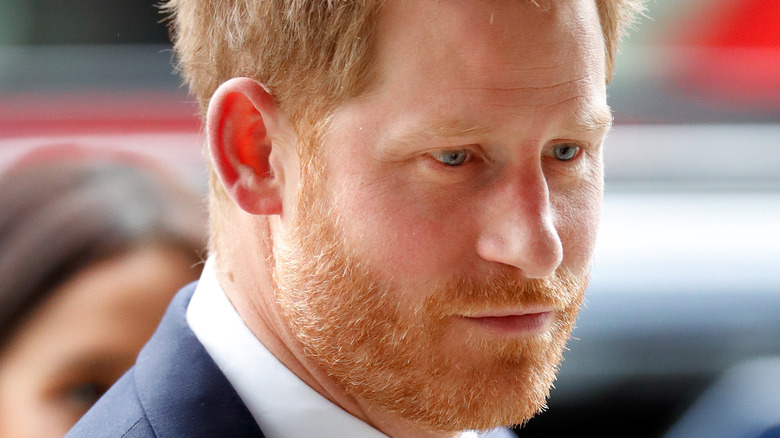 Max Mumby/indigo/Getty Images
It's no secret that Prince Harry has been on the outs with the rest of the royal family for a while now, to the extent that it remains to be seen whether he and his wife Meghan Markle will even be invited to King Charles III's upcoming coronation. According to a family friend, the newly-crowned monarch is holding off until after the release of "Spare," the Duke of Sussex's upcoming memoir, in case his youngest son attacks Camilla Parker Bowles.
If Harry targets her, Charles won't be extending the invite. "Almost everything Charles has done over the past 20 years has, in one way or another, been about getting Camilla accepted by the public," the source told the Daily Beast. "He is incredibly protective of her ... It is one thing for Harry to attack Charles, he can take it on the chin, but if Harry forces him to choose, by laying into Camilla in his book, I have no doubt he will choose Camilla."
Another insider subsequently confirmed to The Telegraph that "all members of the family will be welcome," though it's unclear whether the royal defectors have actually received their invites yet — particularly given the fallout from the Sussexes' Netflix docuseries. In the meantime, Harry made it abundantly clear how he'd react if his father does reach out. 
The Duke of Sussex is willing to sit down with his father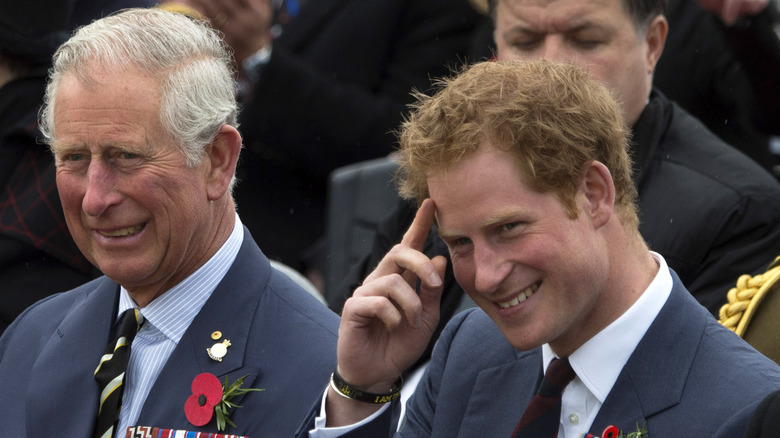 Pool/Getty Images
Prince Harry's highly-anticipated British TV interview ahead of "Spare" was conducted by long-time friend Tom Bradby, meaning Harry felt comfortable enough delving into some of the toughest moments with his estranged family members. In a new trailer for the chat, which airs just two days before his memoir is released, the Duke of Sussex is questioned about whether he'll attend his father's upcoming coronation if asked. "There's a lot that can happen between now and then," Harry acknowledges in response. However, he also notes, "But the door is always open."
The royal defector goes on to explain that there's still a lot he needs to discuss with his family, and expresses hope that they can have a proper conversation at some stage. His words echo what Omid Scobie, a Sussex sympathizer and the co-author of "Finding Freedom," shared in a piece for Yahoo! News earlier this year. Family friends revealed that both Harry and his elder brother are looking for some kind of explanation for past behavior and until they get it, sadly, there's no moving forward. We'll have to wait and see whether the coronation invitation is extended.
Elsewhere, in another trailer for the duke's upcoming "60 Minutes" interview, Harry offered a definitive answer about a possible return to the royal fold. When host Anderson Cooper wonders whether he'd ever consider returning to his role as a full-time working royal, the prince answers simple "No."