Prince Harry Discusses His Own Racial Biases In New Interview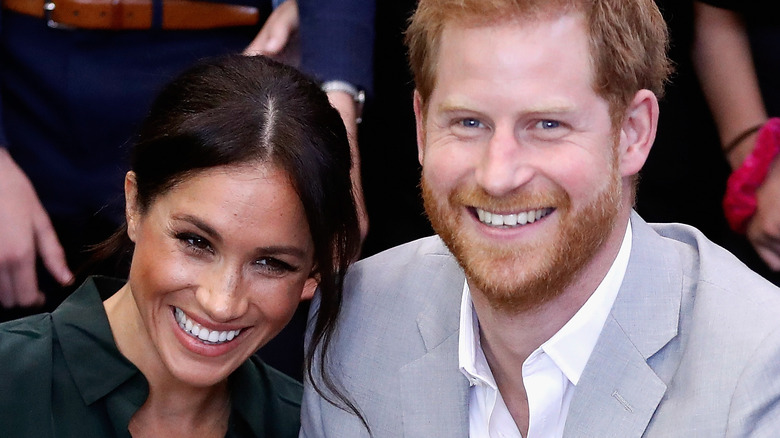 Chris Jackson/Getty Images
The subject of Meghan Markle's race has been a disturbingly hot topic, particularly for the British tabloids, ever since she first went public as Prince Harry's girlfriend. Indeed, as Stylist reported at the time, when they began dating and the press piled on the former "Suits" star for having the audacity to be a mixed-race American divorcée, the Duke of Sussex made an unprecedented public statement condemning their noxious behavior and defending his future wife.
Harry called out everything from "the smear on the front page of a national newspaper" to "the racial undertones of comment pieces; and the outright sexism and racism of social media trolls and web article comments." Sadly, despite his desperate pleas, nothing changed. And, after the Sussexes defected from the royal family in January 2020, they confirmed the racist abuse Meghan suffered from the tabloids was a huge part of their decision-making (via Vogue).
Likewise, the celebrity couple also revealed that ignorant comments were made by an unnamed member of The Firm about the color of their son, Archie's, skin, per The Sun. However, with the release of Harry's tell-all memoir, "Spare," on the horizon, he's tackling his own dodgy past behavior, with the prince acknowledging in the process that he wasn't always as progressive as he would've liked. 
The Duke of Sussex's eyes were opened by his wife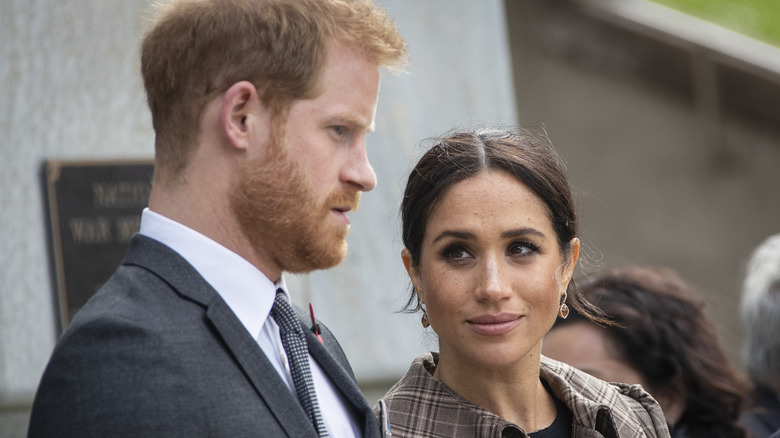 Pool/Getty Images
In a preview from Prince Harry's upcoming "60 Minutes" interview with Anderson Cooper, shared by CBS News, he admits to having no idea how tough it was going to be bringing the Duchess of Sussex into the royal fold. "What Meghan had to go through was similar, in some part, to what Kate [Middleton] and what Camilla [Parker Bowles] went through — very different circumstances," Harry acknowledged. However, "I went into this incredibly naïve. I had no idea the British press was so bigoted. Hell, I was probably bigoted before the relationship with Meghan."
When Cooper questioned what he meant, Harry contended only that he was more oblivious. Per Page Six, in the second episode of Netflix's "Harry & Meghan," the couple also discussed how unwilling the royal family was to face up to how much harder the Duchess of Sussex had it compared to other newcomers. "Some of the members of the family were like, 'Right my wife has been put through that, so why should your girlfriend be treated any differently? Why should you get special treatment? Why should she be different?'" Harry recalled. "And I said, 'The difference here is the race element.'"
The prince's comments are particularly enlightening given that in his memoir, "Spare," Harry apparently blames the Prince and Princess of Wales for his infamous Nazi costume. Page Six obtained an excerpt in which he alleges they thought the idea was hilarious.