Ronald Reagan's Daughter Patti Davis Offers Haunting Words Of Caution To Prince Harry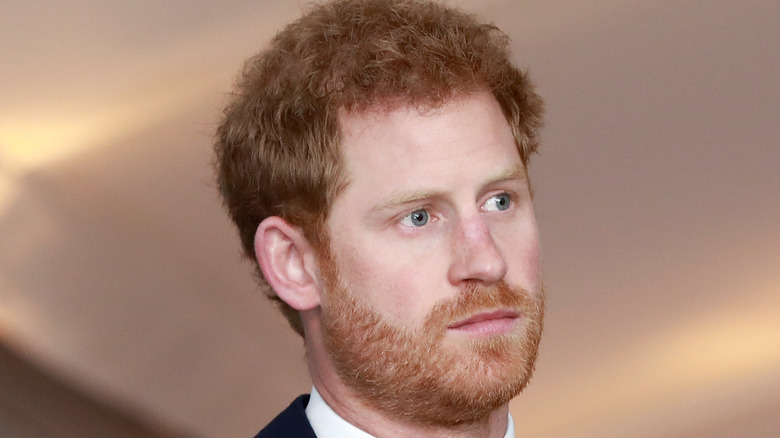 John Phillips/Getty Images
Prince Harry's memoir, "Spare," is taking the world by storm. Even prior to its release date, the book stirred up a frenzy about the royal family and Harry's place within it. Rather, we should say out of the royal family, as he has said that he would never return as a working royal. This decision is likely not his alone, of course. Harry made many startling revelations in "Spare" that it seems unlikely that many members of the royal family would be keen to welcome him back.
Harry was undoubtedly candid about not only the details of his own life but those he grew up with, as well. He wrote about a tense encounter between Catherine, Princess of Wales, and his own wife, Meghan Markle. He spoke about his stepmother, Camilla, Queen Consort, and of course, he dished on Prince William, Prince of Wales, even covering his hairline. One Twitter user joked, "Prince Harry even complains in his book that Prince William and Kate's dog, Lupo, barked at him and Meghan. Is there anyone spared in his book?" 
However, not everyone thinks Prince Harry's candor is a good thing. Fellow memoirist Patti Davis, daughter of former President Ronald Reagan, wrote her own family tell-all years ago and offered some advice to Harry as "Spare" is released.
Patti Davis urges Harry to practice silence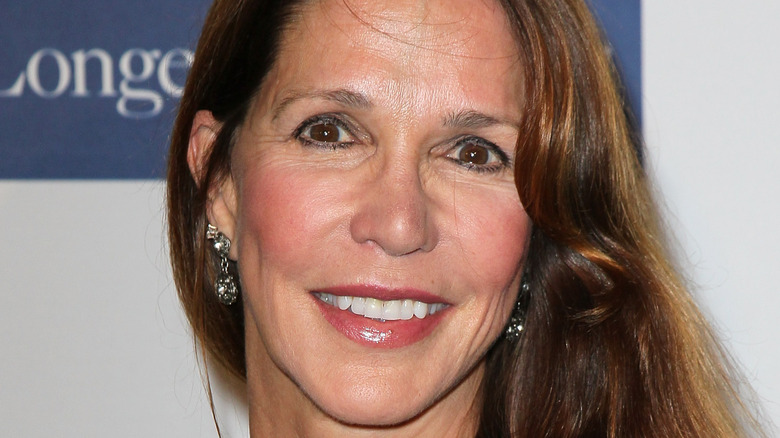 David Livingston/Getty Images
Patti Davis praised the virtue of silence and urged Prince Harry to do the same in an opinion piece for The New York Times on January 7, 2023. Davis aired her family's dirty laundry in the 1992 memoir "The Way I See It." However, Davis goes so far as to say she wishes she hadn't written the book and urged readers not to buy it. Sympathetically, Davis said that she understood Harry's desire to tell the truth and feel understood. However, she ultimately feels such books are unfair to the people being written about as it doesn't allow them to share their own version of events.
"Of course, people generally don't respond well to being embarrassed and exposed in public," Davis wrote. "And in the ensuing years, I've learned something about truth: It's way more complicated than it seems when we're young. There isn't just one truth, our truth — the other people who inhabit our story have their truths as well."
She claimed that while Prince William may have hit Harry during a fight, Harry hit back through "Spare." She said that Harry's wish for family reconciliation will be that much farther away thanks to his writing, the many interviews, and the Netflix docuseries "Harry & Meghan." 
"People are always going to be curious about famous families... But not everything needs to be shared, a truth that silence can teach," Davis wrote. Will Harry regret "Spare?" Only time will tell. Davis regretted her book but was eventually able to achieve reconciliation with her family. 
"I needed to run away to come home," she told USA Today. Perhaps the same will be true for Harry.