UK Poll Shows Prince Harry's Popularity At Record Low Amid Memoir Release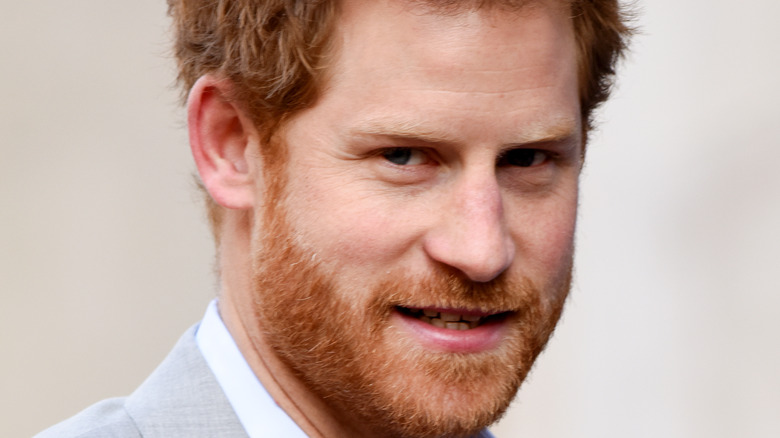 LINGTREN.COM/Shutterstock
"Spare," Prince Harry, the Duke of Sussex's, upcoming book, has been dominating the news in the lead-up to its Jan. 10, 2023, release. Startling revelations from "Spare" began when The Guardian obtained a copy and detailed a story about a physical altercation between Harry and Prince William. Additional outlets got their hands on the Spanish version of "Spare," after copies went on sale for a brief time. The Daily Mail noted that store personnel in Barcelona said there was no info stating the book should be held until Jan. 10.
In addition, Harry has been giving interviews promoting the book on CBS' "60 Minutes" and ITV in the UK. Due to the previous leaks of the book's contents, The Telegraph noted that neither of the interviews featured much in the way of shocking information.
All this media coverage is having a positive effect on sales of the book. According to The New York Times, "Spare" is the No. 1 seller for Amazon and Barnes & Noble, both in the US and the UK. "It's ridiculous and it's fun, but it's also clearly going to be an interesting book that's going to keep on selling and it's going to keep on being part of the conversation," said James Daunt, chief executive for Barnes & Noble. 
While "Spare" may be setting itself up to break records in sales, it appears to be having the opposite effect on Harry's popularity, as noted by a recent poll.
Prince Harry's approval rating is at 26%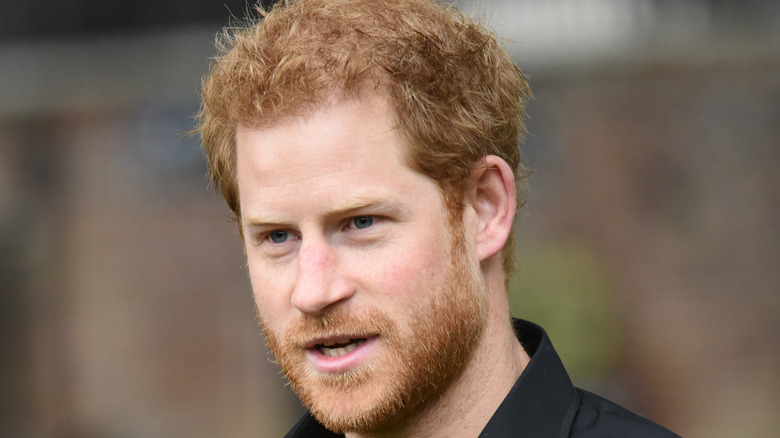 LINGTREN.COM/Shutterstock
According to London-based research firm YouGov, revelations about Prince Harry's upcoming memoir, "Spare," are impacting his popularity in the UK. A poll in early January revealed that the Duke of Sussex's popularity is at an all-time low: 26%. Harry's numbers fell 7 points since the company's December poll.
Retweeting YouGov's post, journalist and author Victoria Murphy noted that Harry and Meghan Markle's popularity has been decreasing over the last two years. "Harry and Meghan have been very vocal, largely on their own terms, but it has not improved their popularity," she commented.
However, not everyone in the UK disapproves. In an opinion piece for The Times, Caitlin Moran praised the duke's methods and said she's part of "team Harry." Content about the royals has been widely shared by family members and journalists alike, says Moran. "Harry's revelations about his own life make up a minuscule percentage of all the thousands of stories other people have told about him."
In contrast, Patti Davis, President Ronald Regan's daughter, felt that Harry may regret sharing all these intimate details with the world. Earlier in her career as an author, Davis wrote a tell-all autobiography, which she now wishes she hadn't written. Referencing Harry's harsh title of "archnemesis" for Prince William, Davis wrote in The New York Times, "He chose words that cut deep, that leave a scar; perhaps if he had taken time to be quiet, to reflect on the enduring power of his words, he'd have chosen differently."
Prince William's popularity has also taken a hit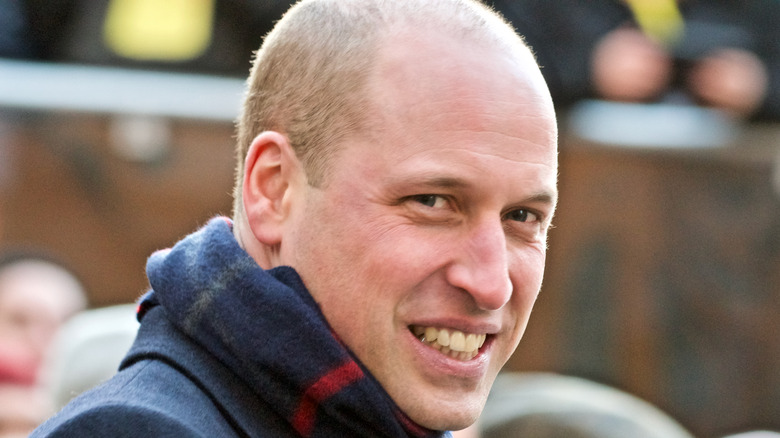 Liv Oeian/Shutterstock
Like his younger brother, Prince William, the Prince of Wales', popularity has also fallen since YouGov's December poll. The most recent survey reveals that William is now at 69% popularity, down from 77%.
Writing in The Times, journalist and author Valentine Low noted that the book's story of William physically attacking Prince Harry has likely impacted people's perceptions. "He is not just the earnest, dutiful prince with the perfect wife and children," writes Low. However, he believes that this revelation will not cause lasting harm to William's reputation. "It reveals that he has a temper, but many people will conclude that it is just two brothers engaged in the sort of sibling rivalry that goes on all over the world," Low concludes.
For his part, William is following the royal strategy of not commenting publicly on the book. "The palace is reluctant to engage at any level because once they do, it just fuels the narrative and Harry has made so many allegations it's almost impossible to address every one," royal author Katie Nicholl told Time. However, she believes that the family needs to work together privately to mend the rift.
Despite the silence, a source told The Telegraph that Buckingham Palace remains prepared should a public response be needed. "They have been wargaming every dispute, every clash the Duke had with his family that they feared could be made public in his book."