Prince Harry Addresses Rumors Queen Elizabeth Was Angry He Left The Royal Family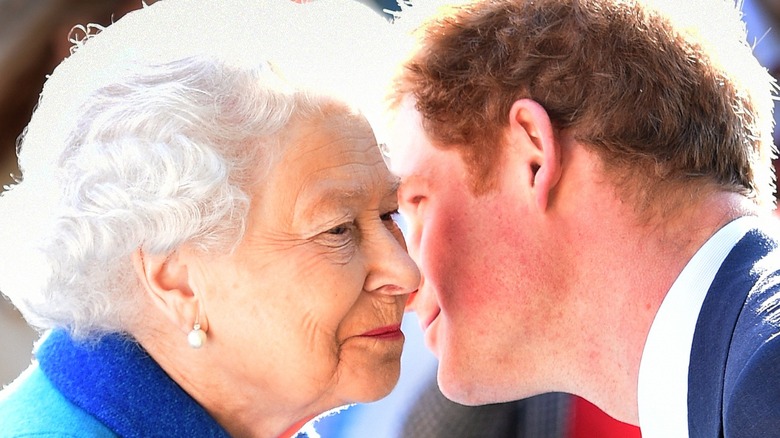 Wpa Pool/Getty Images
In the press junket leading up to the release of Prince Harry, Duke of Sussex's highly anticipated memoir, "Spare," Harry has been very open about issues between him and other members of the royal family. In his book, he reportedly accuses Prince William of an explosive physical attack, as well as recalling a time when Kate Middleton, Princess of Wales, "grimaced" when lending Meghan Markle, Duchess of Sussex, her lip gloss, per Express. While certainly incriminating, it seems that these accusations are just the tip of the iceberg when it comes to what Prince Harry is willing to reveal about the secrets within his notoriously image-conscious family. 
As Prince Harry confirms rumors about a potential reconciliation with King Charles and William, Prince of Wales, it's difficult not to assume that the rifts among the royals are here to stay. It's also difficult not to wonder what the late Queen Elizabeth II would have thought of what has come of the royal family's image over the course of the past few months. Prince Harry is setting the record straight about that, as well.
Prince Harry says that Queen Elizabeth II wasn't angry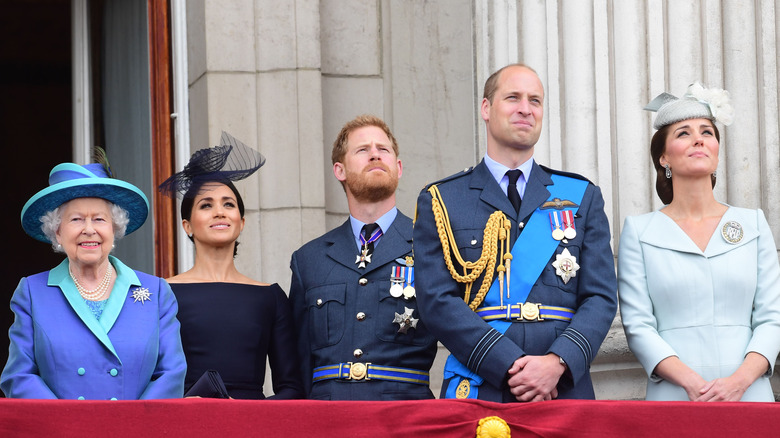 Wpa Pool/Getty Images
In an interview with Michael Strahan on "Good Morning America" regarding his upcoming memoir, Prince Harry, Duke of Sussex, explained that leaving the U.K. and stepping down as a senior royal was not his first choice. He said that he and his wife, Meghan Markle, Duchess of Sussex, originally asked to split their time and duties, but this plan was rejected in lieu of their ultimate move away from royal life.
Strahan asked about Queen Elizabeth II's feelings about this change, saying, "Recently you lost your grandmother ... did she ever express that she was upset at you?" In response, Harry asked "For what?" to which Strahan clarified, "For wanting to change your role within the family." Harry answered, "No."
Harry explained, "My grandmother and I had a very good relationship. It was never a surprise to anybody, least of all her. She knew what was going on, she knew how hard it was." He added, "She never said to me that she was angry. I think she was sad that it had got to that point."
It's safe to say that Queen Elizabeth II would likely have felt the same about the other claims Prince Harry makes in "Spare."