The Heartbreaking Death Of Soap Vet Quinn Redeker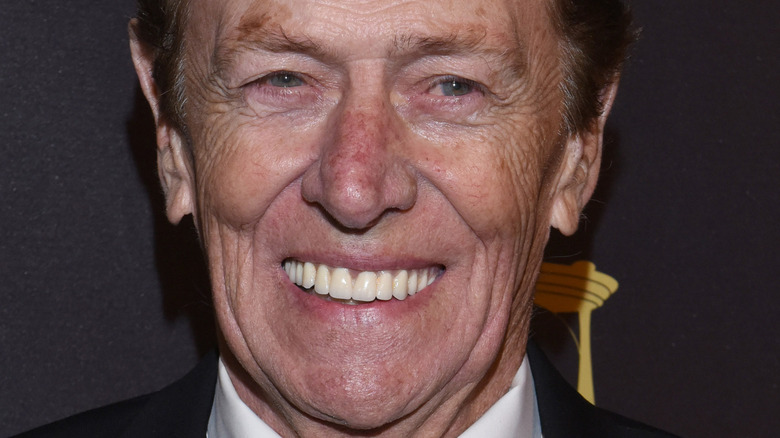 Vivien Killilea/Getty Images
Actor Quinn Redeker, best known for his role on "Days of Our Lives," has passed away at the age of 86, Variety reports. Other outlets, such as The Hollywood Reporter, have indicated that Redeker was 88 years old at the time of his death. While he has spent years as a television fixture, he was a pivotal part of the soap opera's cast, playing the role of Alex Marshall for nearly a decade during the '70s and '80s (per Soap Opera Digest). Redeker's death was confirmed by his daughter, Arianne Raser, as noted by The Hollywood Reporter. He died of natural causes on December 20, 2022, in Camarillo, California.
He was the first actor to play the role of Alex Marshall in "Days of Our Lives," working on the show until 1987. Following his time on "Days," he took on the part of Rex Sterling on "The Young and the Restless," which he performed until 1994. He would return to the soap in 2004, playing Sterling one last time. The legendary actor is survived by his four children and two grandchildren.
The soap icon had an amazing career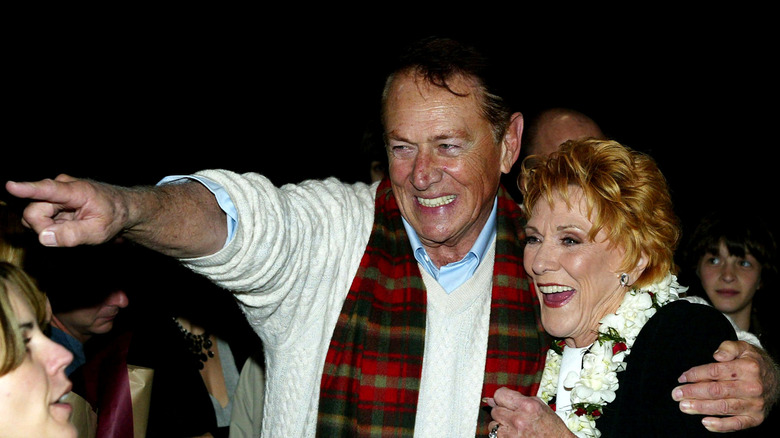 Frederick M. Brown/Getty Images
Quinn Redeker's career in the entertainment industry spanned decades. Before he took over as a key figure in daytime television, he was acting on the silver screen (via The Hollywood Reporter). Redeker had roles in films like "The Three Stooges Meet Hercules," "Spider Baby," and he acted alongside the legendary Robert Redford in "The Candidate" and "Ordinary People."
From there, Redeker made the jump to television, where he would become recognized as a successful guest star, per Variety. You can see Redeker featured on shows like "Starsky & Hutch," "The Six Million Dollar Man," and "Bonanza." He wasn't only known for his acting, though. He teamed up with a screenwriter to pen the script for "The Man Who Came to Play," a story about a prisoner of war in a Cambodian prison camp. It took over 20 drafts, but eventually, it would become "The Deer Hunter," which won Best Picture at the 51st Academy Awards show.
While he shined as an actor, his dream was to be a screenwriter. He once said in an interview, "The soap opera is 20 minutes of work a day so I can spend the rest of the time writing 10 pages a day in my dressing room ... No, acting isn't very fulfilling, but, gee, it's a great buck," (via The Hollywood Reporter). He added that, following "The Deer Hunter," Hollywood studios purchased his next five scripts.
Redeker will be deeply missed by daytime television fans.