General Hospital Fans Are Ready For Carly To Face Justice When Willow's Secret Is Revealed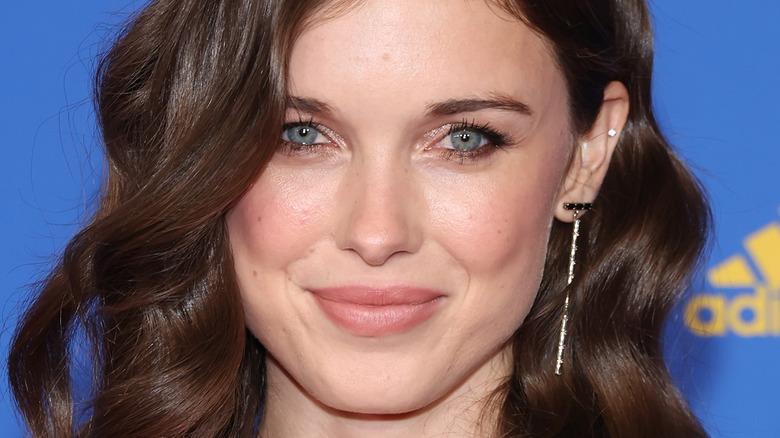 Amy Sussman/Getty Images
The feud between Carly Spencer (Laura Wright) and Nina Reeves (Cynthia Watros) on "General Hospital" began when Carly learned that the psychotic Nelle Benson (Chloe Lanier) was Nina's daughter after the villain plunged into a ravine. Carly and Jasper "Jax" Jacks (Ingo Rademacher) initially covered up Nelle's apparent death and also figured out that Nelle was Nina's long-lost daughter, while Carly chose to keep that a secret as well, per Soaps.com. When the truth came out about Nelle's maternity, Nina was devastated. 
Disheartened that she never got to know her daughter, Nina went to the town of Nixon Falls to mourn. There, she found Carly's presumed dead husband, Sonny Corinthos (Maurice Benard), alive and well but suffering from amnesia (as soap characters are wont to do). Nina tried calling Carly to tell her, but Carly was so rude to her on the phone that Nina kept Sonny's existence to herself (via Showbiz Cheat Sheet). That secret also eventually came out, making Carly vindictive toward Nina. 
When she learned that Nina had actually given birth to two babies, and the second was Willow Tait (Katelyn MacMullen), Carly didn't reveal it, in retaliation for Nina not disclosing that Sonny was alive, per Soaps Spoilers. According to Celebrating the Soaps, when Willow learned she had leukemia, she didn't even tell her husband, Michael Corinthos (Chad Duell), which understandably angered "GH" fans. Now, Willow needs a bone marrow transplant, and it's only a matter of time before Carly must come clean to save her. 
The show's fans are torn over whether Carly did the right thing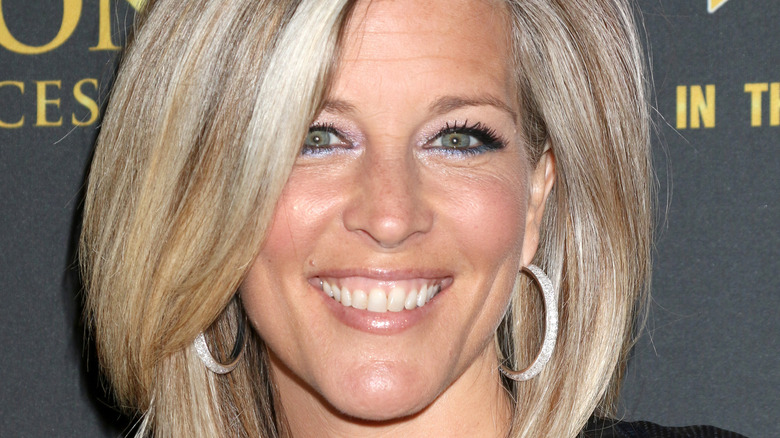 Kathy Hutchins/Shutterstock
The latest "General Hospital" teaser video posted on Twitter features Drew Cain (Cameron Mathison) confronting Carly Spencer (Laura Wright) and ominously telling her, "You lied to me ... again." Fans went back and forth between loving and hating the storyline, with one writing, "Where is Anna [Devane, Finola Hughes]? Where is Valentin [Cassadine, James Patrick Stuart]? Where is the Ice Princess? Where is the only actually interesting story you've been telling?"
Pointing out a fundamental flaw in the storyline, one fan replied, "Here's the problem with the writing. Drew [has] all of Jason's memories. He knows what a liar Carly has always been. They're now making it seem like she could surprise him by lying." Another viewer stated, "I really hope this humbles Carly. She's been on a high horse for way too long now." Fans against Carly were unanimous, as illustrated by the response: "Let's hope Carly gets what she deserves." 
Those on Carly's side in the matter were also vocal, meanwhile, with one fan arguing, "Actually, I almost think Carly was doing the right thing. Harmony begged her not to reveal the truth because they both thought Nina was toxic," while another posted, "Love Carly, and Carly and Drew, looking forward to the reveal!" The fan excitement has mounted, as one reply enthused, "It's time for Nina and Willow to know the truth!!!!! I can't wait." And neither can we!