King Charles' Former Media Secretary Weighs In On Prince Harry's Chances Of Reconciliation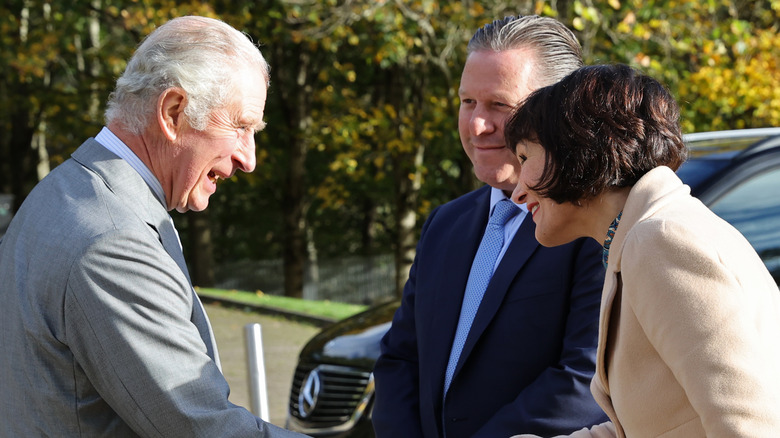 Chris Jackson/Getty Images
If you've been paying any attention to the news lately, you know that there's a bit of a royal rift going on. Between the premiere of Netflix's "Harry & Meghan" docuseries, the release of Prince Harry's new memoir, "Spare," and the press junket surrounding it, the Duke and Duchess of Sussex have taken a bit of a no holds barred approach to setting the record straight about the royal family. As a result, it's clear that the royals aren't exactly one big happy family right now. While Prince Harry confirms rumors about a potential reconciliation with King Charles And Prince William, against whom he's publicly leveled quite a few accusations, many believe that a resolution between the family members won't be that easy. In fact, there's even speculation that Prince Harry won't be welcomed back into the UK at all.
Well, some insider info has emerged; King Charles' former communications secretary, Kristina Kyriacou, appeared on "Good Morning America," and she has some thoughts about a possible reconciliation within the royal family. According to Kyriacou, "Any single thing they've said, indeed, after the Oprah interview, both the Prince of Wales, William, and the king chose to speak to Harry. And Harry has already put into the public domain that those talks broke down. And he's been very pointed about exactly what happened. So, trust has been shattered." As for whether or not said trust can be repaired, Kyriacou has a lot to say about that, too.
The future of the royal family feud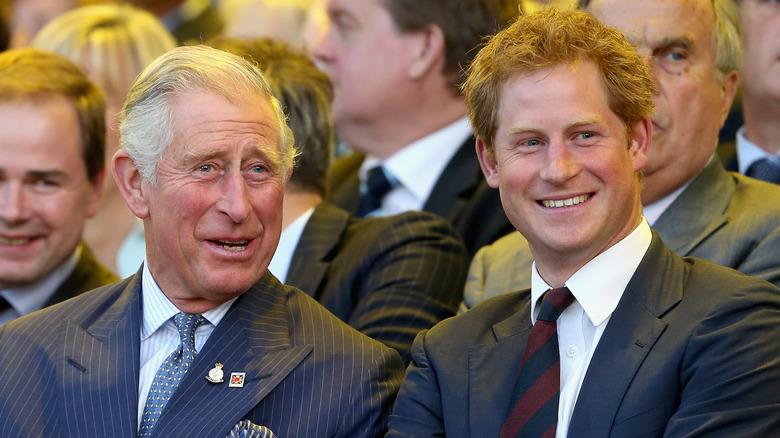 Chris Jackson/Getty Images
In her interview with "Good Morning America," Kristina Kyriacou praised the senior royals' approach to the allegations against them, saying, "I have to say, I think the strategy of saying nothing and remaining silent at this moment is serving them all very, very well. I think it's difficult for any member of the royal family to go about reconciliation when trust has been broken" (via Twitter).
As for Prince Harry, Kyriacou believes he's gotten in over his head. She explains, "I really, truly believe that Harry has got in further than he ever wanted to get in. Hopefully, in the fullness of time, the British public will understand that. But equally, I think it will take a long time to forget how he has blown the lid on a family, they haven't always got things right, but they had tried to serve the public."
She went on to mention, "I think it will be hard for Harry to recover." In the end, though, Kyriacou believes there's hope for a peaceful future. She says, "The king is not a spiteful person. The king has an enormous amount of compassion and empathy. The king adores his sons and his darling boy, Harry, and he will not ignore him. He will never stop loving him. And hopefully, in the fullness of time, as in any family, rifts will heal."