The List Survey: Which Royal Couple Would You Like To See Have Their Own Love Story Documentary?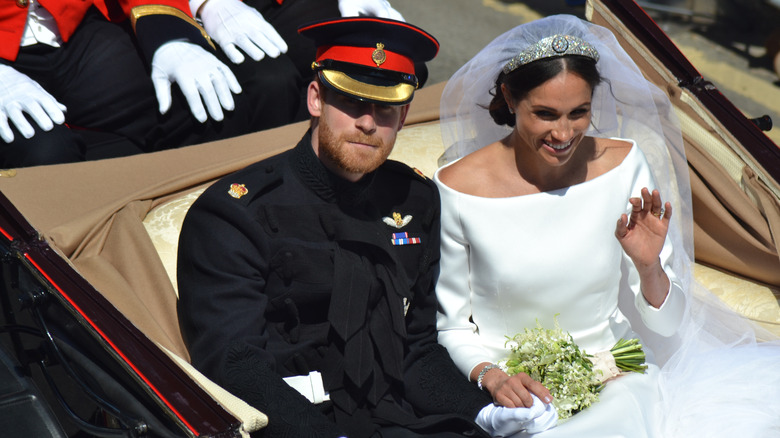 Blueskynet/Shutterstock
Since the release of Prince Harry and Meghan Markle's record-breaking documentary, "Harry & Meghan", fans and critics alike are loving all the juicy royal details the Netflix series has revealed. From Harry's childhood to their decision to resign from royal duties, viewers have learned so much about what royal life was really like for the Sussex family.
There were plenty of emotional moments from "Harry & Meghan", but one of the details fans loved most about the documentary was learning about how Harry and Meghan met and fell in love. While they may not have gotten the storybook romance that most of us dream about when we are young, their modern love story is one for the ages.
The Sussex family may have everyone buzzing following the documentary and the release of Prince Harry's memoir, "Spare", but they are not the only royal couple with a love story to tell. Given the success of the newest royal documentary, we wonder if other couples would ever step into the spotlight and share how they found their forever love. To find out which couples the fans would want to learn more about through a docuseries, The List conducted an exclusive YouTube survey.
Fans want to know all about the romance of this real-life prince and princess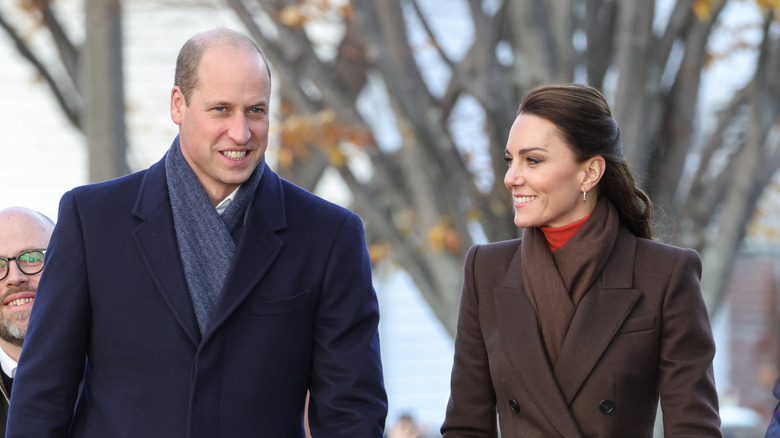 Chris Jackson/Getty Images
According to The List's survey, 72% of voters would love to see a documentary about Prince William and Kate Middleton's love story. The two have been total couple goals since they met at St. Andrews University back in 2001. According to Vogue, their romance blossomed throughout their college days, but like all couples, they had their difficulties and officially broke up in 2007. Luckily, the split was brief, and the couple soon reunited to enjoy skiing trips, romantic getaways, and official visits to royal estates (via Hello!).
William and Kate announced their engagement in 2010, after William proposed with his late mother's iconic sapphire engagement ring, gifted to him by Prince Harry who was originally given the ring, per Insider. Their expensive royal wedding was a sight to behold — According to CBS News, the royal nuptials cost close to $34 million, including the cost of security and Kate Middleton's stunning Alexander McQueen wedding dress.
After eleven years of marriage and three adorable children, it's safe to say that Prince William and Princess Catherine have an incredible love story to tell. Many fans watched the fairy-tale romance unfold in real time as the media covered every step of the couple's journey together — but if we've learned anything from Harry and Meghan's recent documentary, there's nothing like a first-hand account from the royal couple.
These couples have a royal love story to tell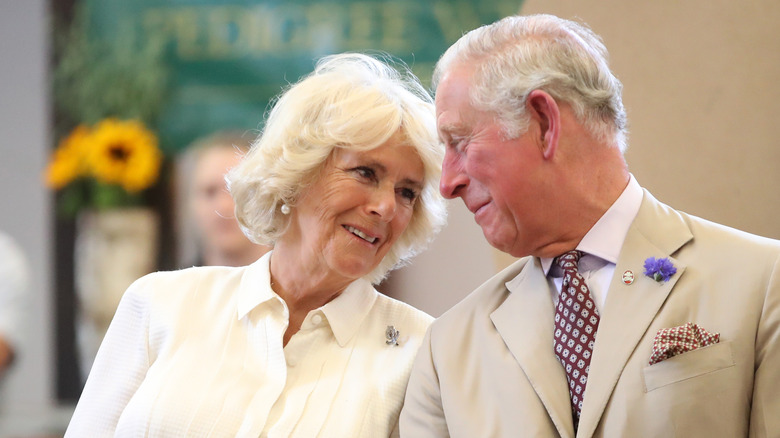 Chris Jackson/Getty Images
While the Prince and Princess of Wales are a popular duo, they are not the only royal couple fans are dying to know more about. 11% of voters would love to hear all about Zara and Mike Tindall's love story. The daughter of Princess Anne met her now-husband in a bar in Australia, per Us Weekly. They were married in 2011 and have three beautiful children together (via Brides). A tell-all documentary may not be in the cards for this royal pair — the couple has shared that they enjoy their privacy.
9% of voters shared that they would watch a documentary about King Charles and Queen Camilla's romance. This controversial couple has made headlines for decades, since the rumors of infidelity during King Charles' first marriage to Princess Diana back in 1994, per People. While many know the story of Charles and Camilla's eventual marriage, fans would love to hear about their love story from the couple's point of view.
Per The List's survey, voters shared that they would also love to learn more about Princess Beatrice and Edoardo Mapelli Mozzi (4%) and Princess Eugenie and Jack Brooksbank (3%). While it may be some time before any more royal couples decide to make their own documentary, it is clear that we all love a good real-life royalty love story.