The Heartbreaking Death Of Supermodel Tatjana Patitz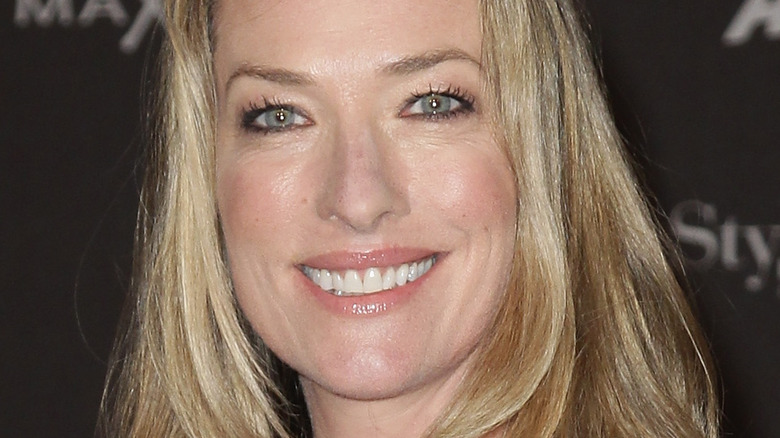 Andreas Rentz/Getty Images
Tatjana Patitz, one of the supermodels who dominated the fashion scene in the '80s and '90s, has died at age 56. Throughout her career, she graced the covers of Vogue and walked the runway for Chanel, Jean Paul Gaultier, Fendi, Chloe, and other iconic designers, leaving her mark on the golden era of glamour. In 1990, the iconic supermodel starred in "Freedom! '90," one of George Michael's most popular music videos, which also featured Naomi Campbell, Linda Evangelista, Cindy Crawford, and Christy Turlington.
Born in Hamburg, Germany, Patitz began her modeling career at the age of 17 after being placed third in the elite model contest, per The Guardian. Over the years, she worked closely with Peter Lindbergh, the fashion photographer credited with launching the "supermodel" phenomenon. "I admire Tatjana because she always stays herself. She's very soft, but at the same time, she's very strong and knows how to stand up for what she thinks, and it's always very enriching to be with her," he wrote in his book "10 Women" (via The Guardian).
The iconic beauty became one of the original supermodels, emerging as a sophisticated figure in fashion. L'Officiel said she had "the most beautiful face of the decade," whereas Dame Anna Wintour, Vogue's editor-in-chief, described her as being "more mysterious, more grown-up, [and] more unattainable" than her peers, according to the Guardian. Patitz's death came unexpectedly, leaving her fans in shock. 
Tatjana Patitz died after a 40-year career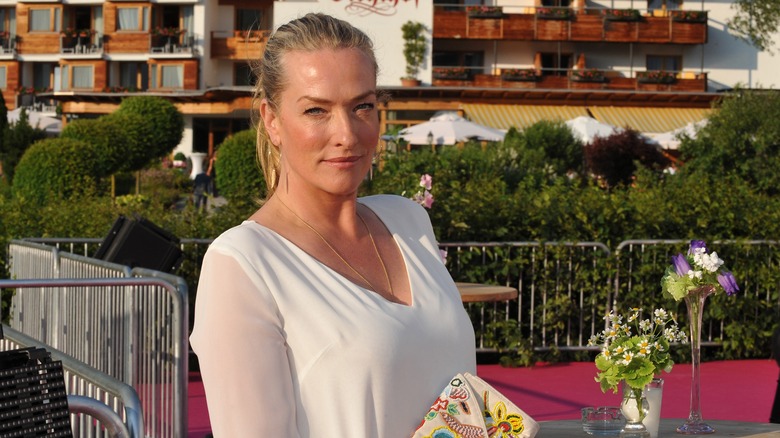 Manfred Laux/Getty Images
Supermodel Tatjana Patitz was actively involved in several projects prior to her death. Over the past few years, she has become an environmental activist and advocate for animal welfare, but she has also done some modeling work for Chanel and other high-end designers. Moreover, Patitz encouraged women to speak out loud and support each other. "My wish is for every woman to be brave, happy, and self-confident on her journey, and to have an open heart," she said in a recent interview with Comma, a European fashion brand.
Her death took everyone by surprise. "Tatiana passed away this morning in California. The cause of death was breast cancer," confirmed Corinne Nicolas, the model's agent, on January 11 to Insider. "We are deeply saddened by the passing of Tatjana Patitz, a long-time friend of Peter's. We would like to salute Tatjana's kindness, inner beauty, and outstanding intelligence. Our thoughts go to her loved ones, and particularly Jonah [Patitz's son]. She will be immensely missed," tweeted the Peter Lindbergh Foundation.
Patitz has always kept her personal life private, and her fans didn't know about her breast cancer diagnosis. The disease is often diagnosed too late because its symptoms are subtle and tend to develop over time. According to Women's Wear Daily, the model was under hospice care at the time of her death. Her family and friends are reported to hold a private ceremony to pay their respects.