Royal Writer Speculates King Charles Is Livid Over Prince Harry's Nicknames For Royal Aides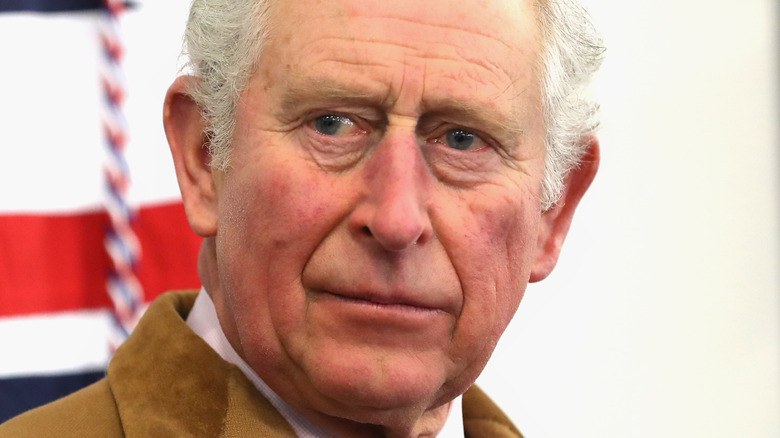 Chris Jackson/Getty Images
The Duke of Sussex's new memoir has officially broken the internet, with the many startling revelations from Prince Harry's "Spare" making major waves among fans and critics alike. While we can certainly guess how they're being received by members of the British royal family, the most senior members have remained tight-lipped about any and all memoir-induced drama — even when asked about it directly. Prince William, Prince of Wales, and Catherine Middleton, Princess of Wales, refused to acknowledge questions regarding the memoir during a recent public event, according to Page Six.
Not everyone has kept schtum, though. King Charles' former media secretary weighed in on Harry's chances of reconciliation during an appearance on "Good Morning Britain." Of The Firm's approach, Kristina Kyriacou also shared, "I think the strategy of saying nothing and remaining silent at this moment is serving them all very, very well" (via Twitter). She went on to say that the king is empathetic and would want to maintain a relationship with Harry regardless of the drama he's been stirring up since stepping down as a working member of the royal family. Still, despite their well-advised attempts to stay quiet in regard to the Duke of Sussex, and his wife, Meghan Markle, Duchess of Sussex's many divulgences and allegations against them, many believe that one thing written in "Spare" has struck a nerve. 
King Charles III is reportedly upset about the way his youngest son spoke about certain staff members in the tell-all tome.
Prince Harry's description of royal aides was described as 'derogatory'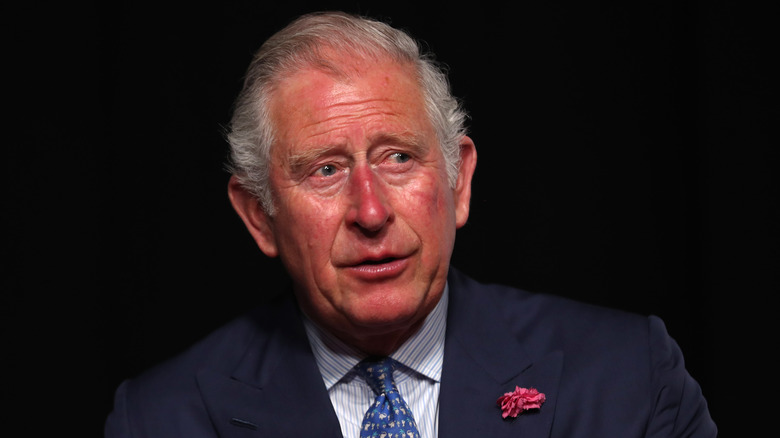 Wpa Pool/Getty Images
In his book, "Spare," Prince Harry, Duke of Sussex, referred to three royal aides using cheeky nicknames. Harry reportedly wrote, "I'd spent my life dealing with courtiers, scores of them. But now I dealt mostly with just three, all middle-aged white men who'd managed to consolidate power through a series of bold Machiavellian maneuvers," according to the New York Times. He went on to add, "They had normal names ... but they sort more easily into zoological categories. The Bee, The Fly, and The Wasp."
Royal author Robert Jobson argued to The Independent that, "The connotation using the bee, wasp, and the fly suggests these people are kind of pest-like, flying around the room, literally trying to say they're derogatory in that respect." Jobson also claimed that Harry didn't do a great job concealing their identities, which he finds particularly unfair since it's highly unlikely the trio will be allowed to respond, given their high-profile roles within The Firm.
As a result, Jobson believes that this excerpt has deeply upset King Charles III, claiming, "I'm sure the king is furious but as a father, it's very difficult because it's his son. He'd be worried about things said in the public domain but despite all that's been said, that's his son — it's very sad." Perhaps Charles and Harry's strained relationship isn't on the road to being fixed any time soon.
It may take more time to fix their broken bond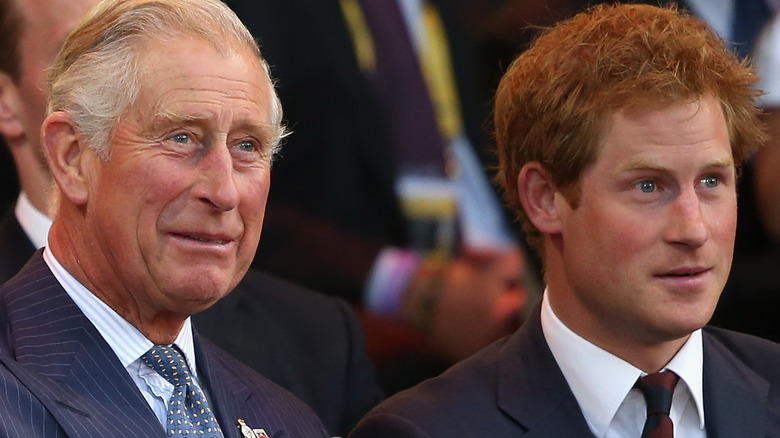 Chris Jackson/Getty Images
Though reports of King Charles III expressing furious disdain over Prince Harry's memoir "Spare" are largely attributed to outside sources, it's evident from what the Duke of Sussex revealed in a recent interview that his relationship with his father is strained. According to Insider, Harry claims he isn't currently on speaking terms with King Charles following the difficult personal fallout that resulted when he and his wife, Meghan Markle, stepped down from their roles as senior members of the royal family. The 38-year-old has expressed a desire to reconcile with his father "in private," which may seem odd to those who are watching the deterioration of their bond play out on such a public stage.
The road to reconciliation may be especially fraught in light of the statements Prince Harry has made about King Charles' wife, queen consort Camilla Parker Bowles. One of the top bombshells revealed in "Spare" is that Harry apparently told Charles to refrain from marrying Camilla. On that front, the Duke of Sussex reportedly received support from his brother, Prince William, Prince of Wales, who was in agreement about their father's nuptials.