What's The Top Bombshell From Prince Harry's Spare? Here's What Royals Fans Say - Exclusive Survey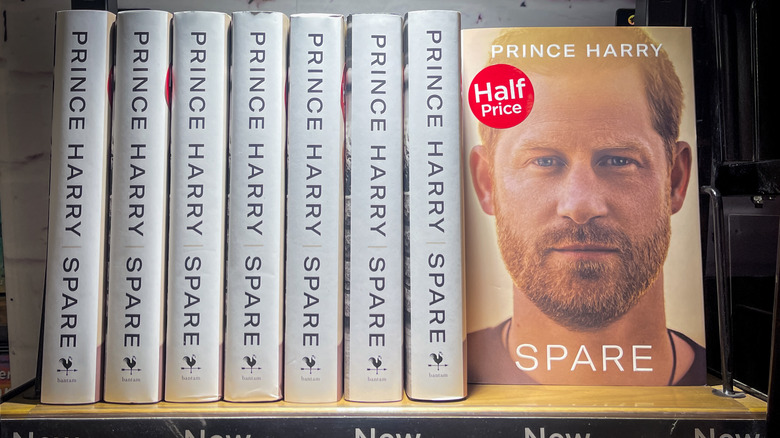 Matt Cardy/Getty Images
Fresh off the heels of Prince Harry and Meghan Markle's eye opening documentary series, "Harry & Meghan", the former Duke of Sussex recently released a tell-all memoir entitled, "Spare." Per Washington Post, the title pays homage to the cruel childhood nickname he was given as the second-born son of King Charles and Princess Diana, while the book covers everything from Harry's childhood to his reasoning for stepping down from his royal duties.
Since the release of Prince Harry's memoir, it has dominated the charts selling over 1.4 million copies across the United States, United Kingdom, and Canada (via Forbes). Already on its second round of publication, it's safe to say that fans can't get enough of Harry's story. There have been so many startling revelations from Prince Harry's "Spare" that fans are torn over the most jaw dropping details. To find out which page had readers totally shocked, The List conducted a survey on Youtube that asked, "What's The Biggest Bombshell From Prince Harry's Memoir So Far?"
This detail from Harry's memoir stunned readers everywhere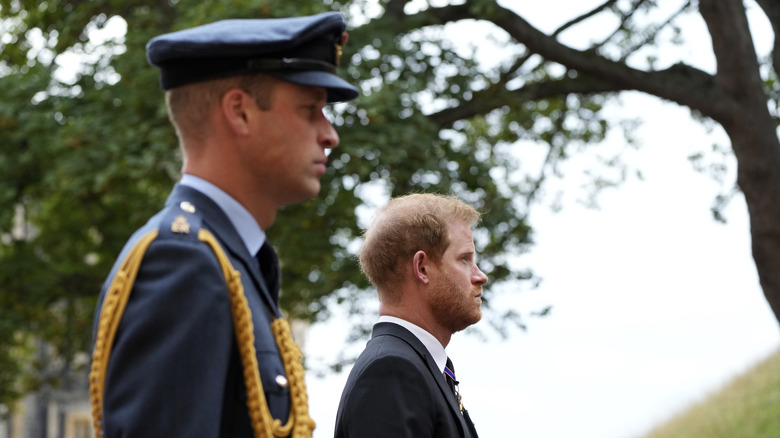 Wpa Pool/Getty Images
According to The List's survey, the most shocking detail in Prince Harry's memoir was finding out about the physical fight with Prince William. With 40% of the vote, readers were shocked to read that Prince William allegedly attacked Prince Harry in his home in 2019, after a heated argument discussing Meghan Markle's involvement in royal duties. According to The Guardian, many insults were thrown back and forth between William and Harry, until Harry says his older brother "grabbed me by the collar, ripping my necklace, and ... knocked me to the floor." Prince Harry recalled his brother wanting to hit him back, but Harry refused.
Another detail that 20% of fans voted for was learning that Prince William and Princess Catherine told Harry to wear the infamous Nazi costume. Back in 2005, Prince Harry was photographed wearing a controversial halloween costume to a party, complete with a "a military shirt and red swastika armband holding a drink and a cigarette," per People. In his memoir, Harry revealed that he called his brother and sister-in-law asking for advice about the costume, writing that they both "howled with laughter" and encouraged him to wear it.
Fans were shocked to learn about these moments from Harry's life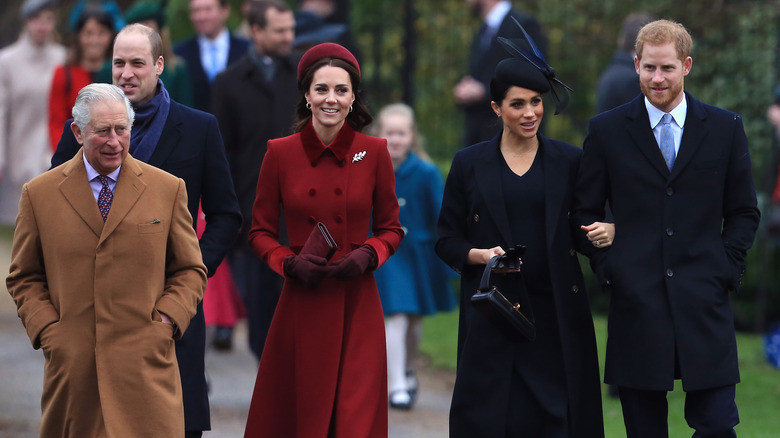 Stephen Pond/Getty Images
For years, rumors have swarmed Prince Harry about the possibility that his "real" father may have been Major James Hewitt, a former Cavalry officer in the British Army. Not only did Prince Harry address this rumor in his memoir, he also revealed that King Charles would make hurtful jokes and comments alluding to the possibility that he was not Harry's biological father. According to The List's survey, 17% of voters found this detail to be wildly shocking. Harry recalls his father telling "unfunny jokes" and ending stories by saying, "Who knows if I'm really the Prince of Wales? Who knows if I'm even your real father?" (via Page Six).
Prince Harry's memoir also revealed the truth about his tense relationship with older brother, Prince William. For years, they had a fractious relationship — Harry wrote that William is his " beloved brother and arch nemesis," per Vanity Fair, which 12% of fans claimed was the biggest bombshell.
Another 11% of fans were stunned to learn that both Prince William and Prince Harry urged their father not to marry Camilla Parker Bowles. According to CNN, Harry wrote that they worried "she'd be like all the wicked stepmothers in storybooks." Luckily, he confirms that she did not treat them cruelly.
With all the bombshells that "Spare" has revealed, it looks like the chances of reconciliation for Harry and the royal family are slim to none ± at least for the time being.