What We Know About Lisa Marie Presley's Relationship With Her Daughter, Riley Keough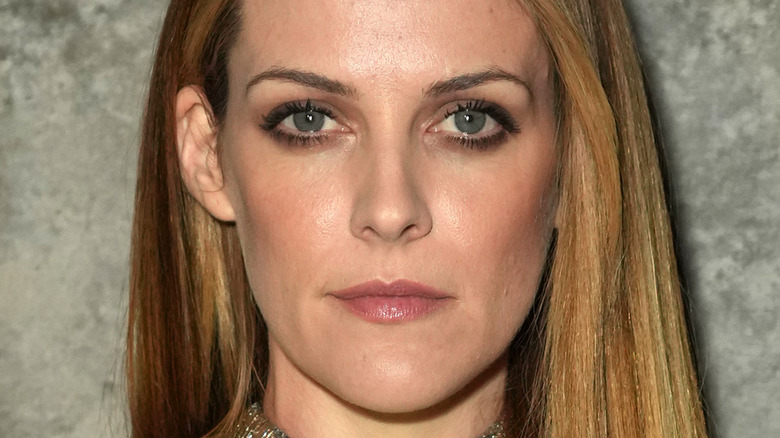 Kevin Mazur/Getty Images
Most people are familiar with Lisa Marie Presley, the only daughter of iconic musician Elvis Presley, but the King of Rock N' Roll's legacy also lives on through his grandchildren. Lisa Marie was mom to three daughters, including actor Riley Keough. Keough has spent the past 13 years paving her own career in the entertainment industry, first as a model before turning her focus on acting. Keough's first role was in the independent film "The Runaways" with Kristen Stewart in 2010, which she told The Hollywood Reporter she had to fight for. Five years later, she landed a memorable supporting role in the Oscar-winning hit film "Mad Max: Fury Road," which led to a variety of critically acclaimed parts in other movies, including "American Honey" and "The House That Jack Built," according to her IMDb profile. 
Keough's career is still evolving. People reports she won the Cannes Film Festival award for best feature directorial debut in 2022 for directing the movie "War Pony," and she's set to star in and executive produce the limited series "Under the Bridge" for Hulu this year (per Deadline). With her star on the rise, the release of the hit film "Elvis" in 2022 and Lisa Marie's heartbreaking death, attention has shifted to Keough's famous family once again.
Keough has always been close to her mother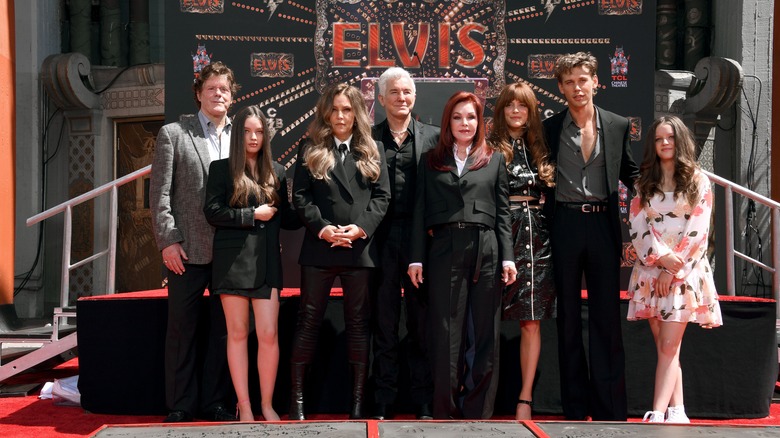 Jon Kopaloff/Getty Images
Riley Keough is set to star in the 2023 miniseries "Daisy Jones & The Six," in which she'll play a free-spirited musician during the rise and breakup of a legendary rock band in the 1970s. When asked, she admitted her mother — Lisa Marie Presley — had provided inspiration for her portrayal. "I was raised by somebody who did their own thing and didn't really care what other people thought," she told People. "She was definitely inspirational to me." 
In an earlier interview with The Hollywood Reporter, Keough said, "My mom had us sort of young. She was definitely a really great mother, but there were always people over at my house." 
She later told InStyle her childhood experiences and interactions with her mother's friends sparked her interest in filmmaking. "I grew up with my mom saying, 'Anything you do in life, you're going to have to take it seriously, and work really hard at it, and be really good at it. Don't just dip your toes into things,'" she said. "Which is my nature anyway, with acting and with things I want to be doing. I also had this thing where, when you grow up in LA and everyone's acting, I felt this sense of, oh gosh ... I was a little bit afraid to fail."
Presley called her children her 'best friends'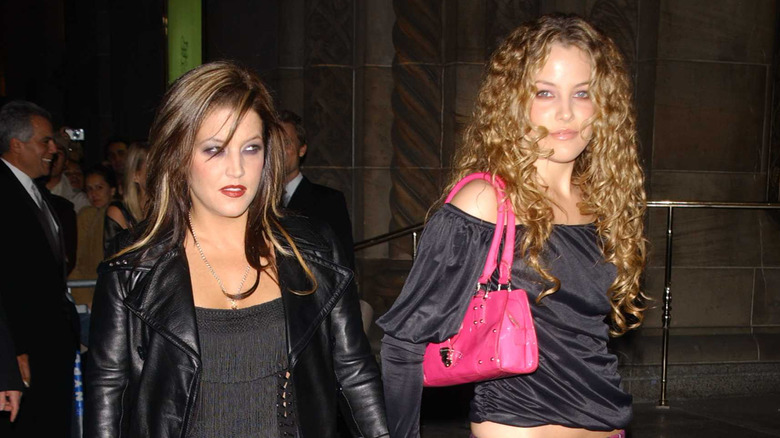 Arnaldo Magnani/Getty Images
As for how she felt about her children, Presley often shared photos on social media of her daughters and her late son, Benjamin Keough, who died at 27 in 2020 (per CNN). After her son's death, she took a hiatus from social media, only posting to Instagram to support the biopic "Elvis" in 2022. She then revealed how she'd been coping, writing, "I haven't posted in quite some time because there really isn't much to say, as I am and will forever be mourning the loss of my son. Navigating through this hideous grief that absolutely destroyed and shattered my heart and my soul into almost nothing has swallowed me whole. Not much else aside from my other 3 children gets my time and attention anymore."
Her daughters were often by their mother's side during interviews to promote the 2022 film "Elvis." Presley once told Healthy Living her children were her priority and her best friends. "I am very protective," she said. "I just smother them in love and I am also ferociously protective. They are my priority. That's what I do. That's what I care most about. I keep them close to me and make sure they are happy and healthy."
According to People, she wrote an essay about grief in which she said, "I keep going for my girls. I keep going because my son made it very clear in his final moments that taking care of his little sisters and looking out for them were on the forefront of his concerns and his mind. He absolutely adored them and they him."