Lisa Marie Presley Never Recovered From The Tragic Loss Of Her Son, Benjamin Keough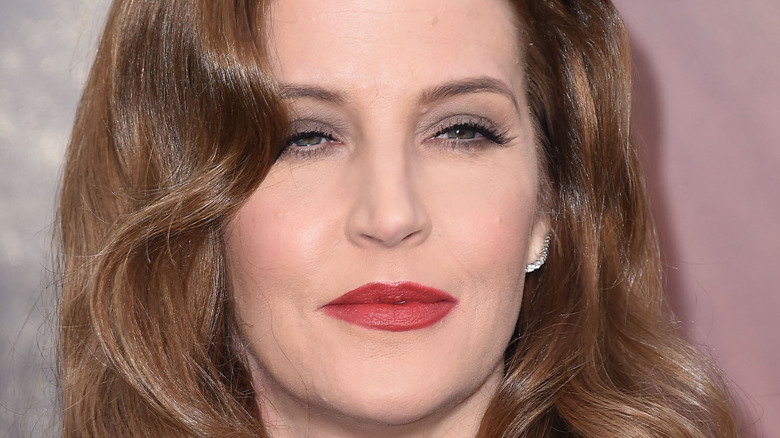 DFree/Shutterstock
The heartbreaking death of Lisa Marie Presley on January 12 was a cruel twist of fate in a life that had already known its share of pain. The only child of Elvis and Priscilla Presley saw her parents split up when she was just four, and just five years later, Elvis died at age 42. Presley turned to drugs as a teen and got sober with the help of a Scientology rehab center, per Biography. All four of her marriages — most famously, to Michael Jackson — ended in divorce. However, the most shattering event of her life was the death of her only son, Benjamin Keough, in July 2020. As tragic as it was to lose her father, a parent's grief is a hell like no other, and Presley herself said she was "detonated and destroyed" by the loss.
Even more wrenching was the fact that Benjamin died by suicide, a single deadly gunshot wound, according to Us Weekly. For Presley, who once described herself as "a mama lion" to her "cubs" (per Instagram), this added grief and unanswered questions to her already unimaginable pain. However, towards the end of her life, she honored his memory in a special way by offering her support to others grieving loved ones.
If you or anyone you know is having suicidal thoughts, please call the National Suicide Prevention Lifeline​ at​ 1-800-273-TALK (8255)​.
Benjamin Keough was Elvis's only grandson
Lisa Marie Presley was the mother of four children: two with her first husband, Danny Keough, and two with her last, Michael Lockwood (via Biography). Her oldest daughter, Riley Keough, is an actress who also co-directed the film "War Pony" (per IMDb). Her youngest daughters are 13-year-old fraternal twins, Finley and Harper Lockwood. Benjamin Keough was her only son, making him also the only grandson of Elvis Presley.
Unlike his older sister, Benjamin opted for a life away from the entertainment world, and not much has been written about his life as a young adult. The year before his death, his grandmother Priscilla Presley told Us Weekly, "There's a resemblance [to Elvis], but we just let him be Ben, which I think is beautiful so that he can find out what he wants to do and be who he is." He had been dating a woman named Diana Pinto at the time of his passing, who remembered him as "a beautiful boy" who "touch[ed] every soul around [him]."
The unspeakable loss threw his mother into a long period of depression and isolation. "Not much else aside from my other [three] children gets my time and attention anymore," she wrote on Instagram. Finally, in 2022, Presley emerged to help promote the biopic "Elvis." She also shared something much more significant: her heartfelt reflections on grief. 
Lisa Marie reached out to other grieving parents in a touching essay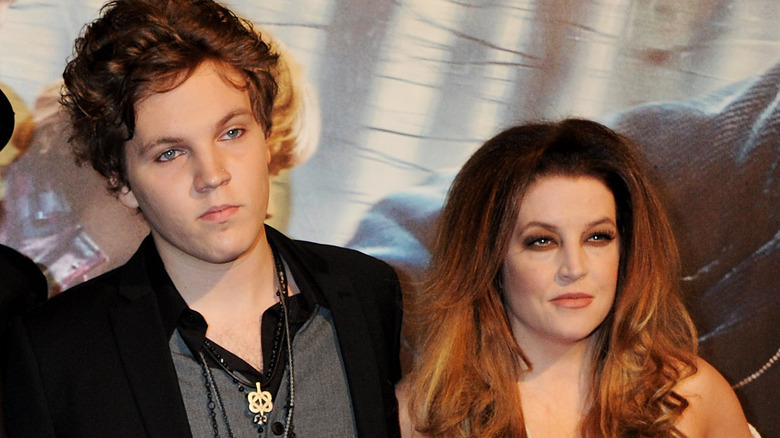 Dave M. Benett/Getty Images
Any parent who has endured the loss of a child knows it is a pain almost too unbearable for words, but Lisa Marie Presley summoned up the courage to put the experience down in words in an August 2022 essay for People. Written in honor of National Grief Awareness Day, Presley's column aimed to open the conversation around an uncomfortable topic. Among the lessons she learned about grief from the loss of Benjamin Keough was that "[y]ou can feel stigmatized and perhaps judged in some way as to why the tragic loss took place," she wrote. "This becomes magnetized by a million if you are the parent of a child who passed. No matter how old they were. No matter the circumstances."
Presley admitted that she once avoided parents who had lost a child "because they quite literally became a representative of my biggest fear." However, Benjamin's death flung her into a "horrendous 'club'" to which she would forever belong, missing "[t]he sweetest and most incredible being that I have ever had the privilege of knowing." Presley managed to move forward for the sake of her daughters, but the pain and loneliness stayed with her the rest of her life. She concluded her essay with a plea to the public to reach out to others in mourning. Sadly, her mother, Priscilla Presley, is now the one in need of support after suffering the loss of her only child.