Lisa Marie Presley's Final Public Appearance Raises Questions About The Star's Final Days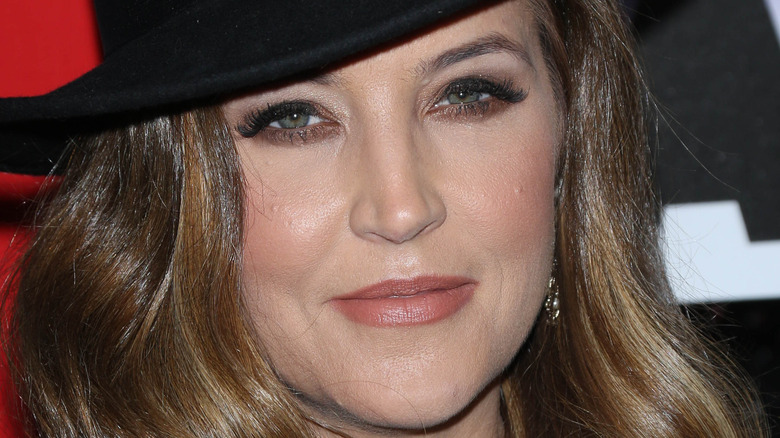 s_bukley/Shutterstock
Before her tragic death, Lisa Marie Presley made a rare public appearance January 10 to attend the Golden Globe Awards in support of the 2022 film "Elvis," a biopic that brought her legendary father Elvis Presley's life to the screen. The movie was a hit with both audiences and critics, earning close to $290 million at the worldwide box office and multiple award nominations. Before actor Austin Butler walked away with a Golden Globe for best actor at the ceremony, Presley walked the red carpet and gave interviews praising his performance, even crashing one interview Butler gave to "Entertainment Tonight." With a pale complexion, Presley told the outlet it was "mind-blowing" watching Butler's performance, adding, "I really didn't know what to do with myself after I saw it. I had to take, like, five days to process it because it was so incredible and so spot on and just so authentic that, yeah, I can't even describe what it meant."
When the topic of a possible Academy Award nomination came up, Presley said, "We're waiting on that one" — indicating she hoped to see the film celebrated at the Oscars, too. However, her appearance at the Golden Globes had many questioning her health before her death.
She seemed to need assistance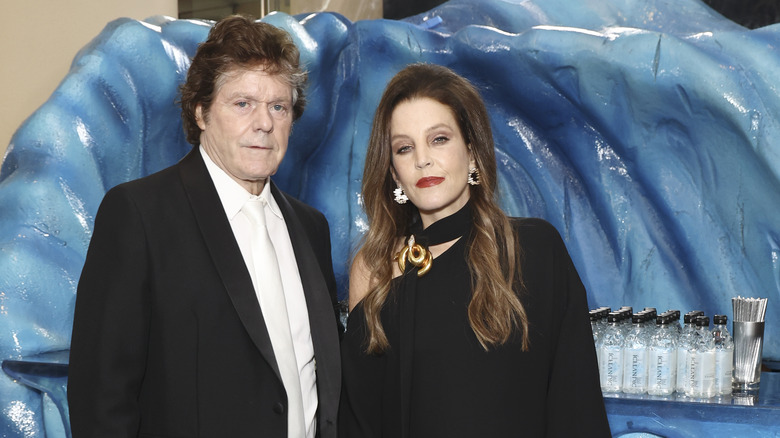 Joe Scarnici/Getty Images
During an interview with "Extra" before the Golden Globes on January 10, Lisa Marie Presley appeared frail, linking arms with talent manager Jerry Schilling to steady herself and saying, "I'm gonna grab your arm," before she started answering questions. Elite Daily shared a behind-the-scenes video on TikTok of Austin Butler and Schilling escorting Presley down the stairs, in which she appeared to walk awkwardly, prompting some to comment, "She looks so unwell." 
Presley was rushed to the hospital January 12 after suffering full cardiac arrest, according to TMZ. Her mother, Priscilla Presley, and her daughter, Riley Keough, were reportedly with her when she passed. This wasn't the first health scare the 54-year-old had experienced. She opened up about a past opioid addiction when she wrote a foreword for the book "The United States of Opioids: A Prescription for Liberating a Nation in Pain" by Harry Nelson in 2019, according to CNN. At the time, Presley wrote she was "grateful to be alive today."
Presley also admitted in an essay published by People that she was "destroyed" by her son Benjamin Keough's death in 2020. "Grief is something you will have to carry with you for the rest of your life, in spite of what certain people or our culture wants us to believe," she wrote. "You do not 'get over it,' you do not 'move on,' period."