Sadie Laflamme-Snow And Evan Williams Discuss Hallmark's The Way Home Cast - Exclusive Interview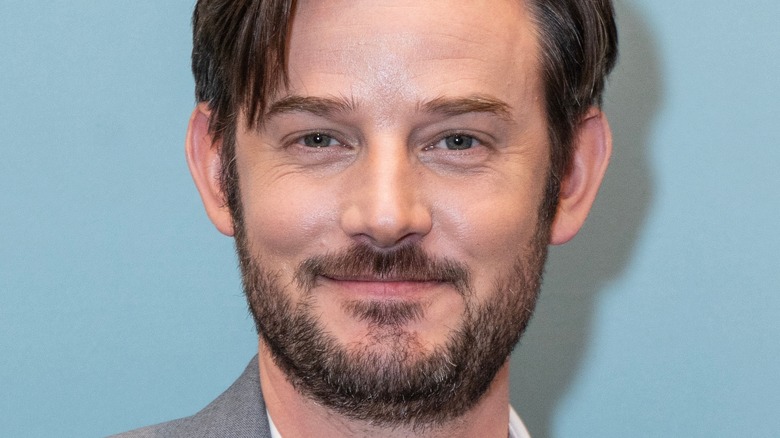 lev radin/Shutterstock
Hallmark is back in the TV show game with "The Way Home." The series stars Andie MacDowell as Del Landry, Chyler Leigh as Kat Landry, and Sadie Laflamme-Snow as Alice Dhawan, respectively making up the grandmother, mother, and daughter trio in this multigeneration story that's equal parts family drama and a magic-laced mystery. Evan Williams is also in the mix as Kat's childhood best friend and Alice's unlikely Obi-Wan Kenobi; as it turns out, you just might need some sage wisdom when you start time traveling on the family property.
The List spoke to Laflamme-Snow and Williams during the red carpet premiere of "The Way Home," and they covered the highlights of working with Chyler Leigh and Andie MacDowell and why this story will resonate with fans. Williams also noted which actor from "Blonde" he'd like to have on the show, and Laflamme-Snow discussed having a built-in best friend in Alex Hope.
Working with Hollywood greats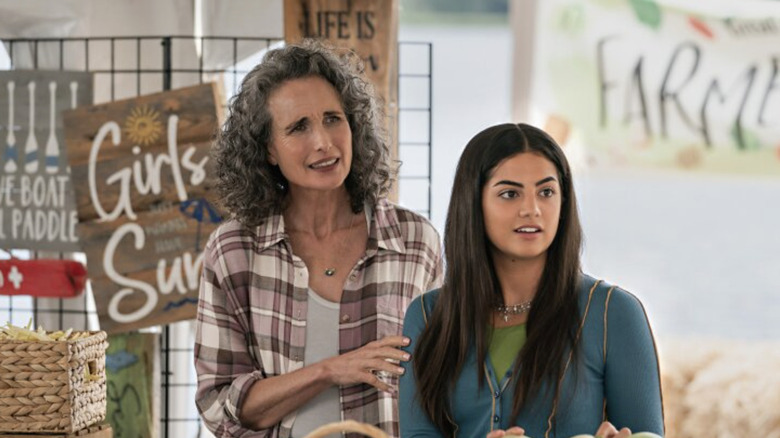 Hallmark
What has it been like playing Chyler Leigh's daughter and Andie MacDowell's granddaughter, and have either of them given you any advice about acting or life?
Sadie Laflamme-Snow: Well, when you find out you're working with people as iconic as Andie and Chyler, it's nerve-racking, but as soon as we stepped on set ... We're playing a family, but we [also] felt like family, so that was amazing. When you're in scenes with them and learning lines, you feel like, "That's the scene I'm going with," but you watch the monitor because it's a masterclass. It's really special, and we were all the time checking in about the story and what we think and about our characters, and they don't have to do that. They're really generous people and coworkers, so it's been the most brilliant experience.
I love multi-generational, women-centric projects like this one. What was exciting about taking on this project, and from the perspective of the young actress, what have you learned from these incredible women?
Laflamme-Snow: Working with people that I look up to so much is such a career gift and a career milestone, but at the same time, a personal one too. I've gained so much mentorship and [learned] how to do this job and do it with so much grace. That's what you get from working with pros like Andy and Chyler. They're fantastic, and [to] tell stories that [are] focused on the stories of women — and women of all ages — is important to me [and] important to the people I love. It's been such an honor.
Alex Hope plays a young version of your mom, which isn't something kids experience in the real world. How did you go about cultivating your characters' dynamic with each other, and what were your favorite moments working with her?
Laflamme-Snow: Those parts of the show are going to be exciting for the audience. It's fun to explore the possibilities of what that would look like, and it was fantastic working with Alex. We got along so well. We had the best time. You have a built-in best friend in someone like that, and in Alex, she's such a love. In terms of what to look forward to, [it's] the sweetest on-camera best-friendship, but the closer we get in the past, the more complicated it makes the present relationship with my mom, Chyler.
Jumping into small-town charm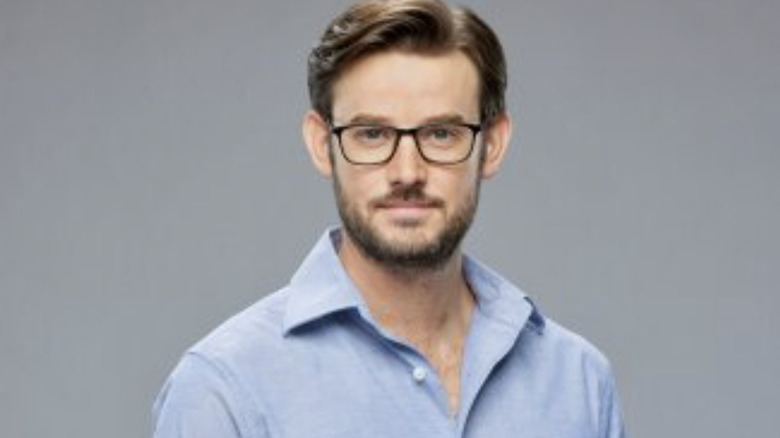 Hallmark
What have been the highlights of working with actors like Andie MacDowell and Chyler Leigh, and do you have any fun stories from set?
Evan Williams: Andie and Chyler are such classic actors. They're storied, they have great careers, and they know what it's like to be professional. I was excited to work with them from the top. You can tell a real pro because of how generous they are with others. To be a scene partner with them, I always felt very safe, very taken care of, and felt like I could play. Chyler and I have a lot of opportunities to do some investigation in this show — lots of complicated and nuanced types of storylines. I'm looking forward to sharing them with audiences, and I think people are going to enjoy it.
The showrunners mentioned that they'd done a lot of ad-libbing. Have you gotten the chance to do that with them at all?
Williams: Yeah. I did a lot of ad-libbing. I don't know how much of it made it in the show, but it's nice when we get the level of trust from the showrunners that we have on this show, where they trust us to know our characters — and if we have an idea, they're happy to hear it, and they're happy to have us play along.
You were in some pretty big films like "Blonde" and "Escape Room." Are there any co-stars from those projects that you'd love to see come on the show?
Williams: It would be a wish, but if we could have Ana de Armas on this show, it would be amazing. She was one of the most outstanding scene partners I've ever had and took my breath away. Any chance to work with her again, I would take it. But in my entire career, I've enjoyed working with most of the other actors, if not all. It's a tribe [in] that we all share the storytelling things. I'd like to bring them all along [and] bring them all on the show.
What do you think it is about these family-focused, small-town stories that connect so deeply with fans?
Williams: This show will connect with fans because it has real stakes. It talks about real issues of the heart, and it's not necessarily always glittering and happy. There [is] some more trauma, [and] there's some more darkness and shadow elements that are explored in the show, which — it's time for Hallmark [to do that]. Hallmark audiences are hungering for storytelling that has stakes and that has repercussions. This show is the perfect segue into that type of storytelling. People aren't going to be ready for what's going to hit them, and they're going to be pleased that it did.
"The Way Home" premieres on Hallmark on Sunday, January 15 at 9 p.m. ET/8 p.m. CT.
This interview has been edited for clarity.