General Hospital To Bring Back The Nurses Ball After 3-Year Hiatus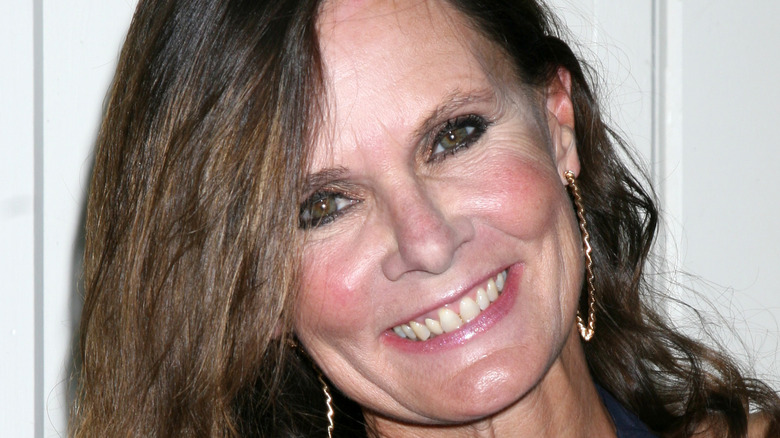 Kathy Hutchins/Shutterstock
On the heels of the tragic love story between Robin Scorpio (Kimberly McCullough) and Stone Cates (Michael Sutton) there came an annual tradition on "General Hospital" called the Nurses Ball. Stone was a street kid that had been taken in by mafia boss Sonny Corinthos (Maurice Benard). Sonny loved him like a son and was pleased when Stone found love with Robin. However, the young man didn't know it, but he had contracted HIV years earlier and by the time he was diagnosed, it had become full-blown AIDS. Not realizing there was a risk, Stone had inadvertently passed HIV on to Robin. When Stone tragically died, Sonny and Robin were devastated, per Soaps She Knows. 
Thus, the Nurses Ball was born as a fundraiser for HIV/AIDS. According to TV Insider, the event began in 1994 and was hosted by Lucy Coe (Lynn Herring). A break in dramatic tension, the ball would go on to be an annual event that allowed the show's actors to demonstrate their other talents like singing and dancing. Much like the Quartermaine family's annual Thanksgiving disaster, something invariably goes wrong and Lucy ends up on stage in her underwear at the ball (via Soap Hub).
Because of restrictions in place due to COVID-19, the Nurses Ball had been put on hold for a couple of years but is now poised for a return.
The Nurses Ball returns
Emcee of the annual Nurses Ball, Lucy Coe (Lynn Herring) has gotten into several capers over the years on "General Hospital." However, Lucy is missing and believed by many to be dead, per Soap Hub. ABC recently put out a press release stating that the Nurses Ball would be returning, starting on April 3, 2023. It will have everything we've come to love about the event including high fashion, a red carpet extravaganza, and performances showcasing the talents of many cast members. The Nurses Ball is an effort to raise awareness of HIV/AIDS and has been a highly anticipated event for decades.
The announcement also mentioned that prior to the event, "GH" will air an episode in tribute to late actress Sonya Eddy toward the end of March. Considering the show's 60th anniversary will be on April 1, they're going all out to please the fans. Adding to the fun of the Nurses Ball, ABC also stated that Jane Elliot would be returning as Tracy Quartermaine to shake things up, and many characters must band together to stop a mysterious menace from the past.
Frequent viewers know that although Lucy appeared to have been shot, she was actually abducted by Victor Cassadine (Charles Shaugnessy). According to Soap Hub, people are hoping that she'll get rescued in time to host the 2023 Nurses Ball.