Prince Harry Says His Concern For William's Kids Didn't Exactly Land Well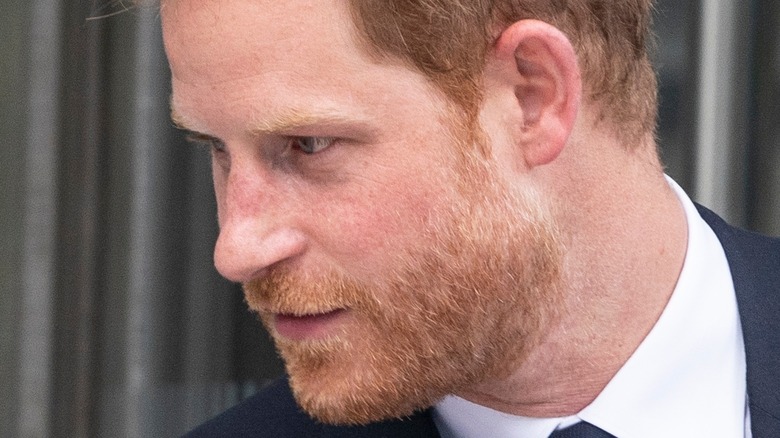 lev radin/Shutterstock
By all appearances, William, Prince of Wales once had a close relationship with his brother, Prince Harry, Duke of Sussex. Bonded by their shared childhood and their grief over their mother's untimely death, they seemed to be inseparable. But Harry's new book, "Spare" — and the subsequent interviews he has given about it — are uncovering portions of his life that tell a very different story about his relationship with his older brother. Of course, the physical fight between William and Harry over Meghan, Duchess of Sussex, is one of the most talked-about tidbits, but there are other revelations of tensions between them brewing both before and after that brawl.
Another area of contention, Prince Harry claims, is his brother's children. Back in 2013, when William's oldest son, Prince George, was born, Harry spoke about being a proud uncle. He told The Independent that he saw his job as "[t]o make sure he has a good upbringing, and keep him out of harm's way and to make sure he has fun. The rest I'll leave to the parents." Yet in "Spare," Harry talks of being shut out of his nephew's life, even after he moved near the Waleses' Kensington Palace home. "I took it for granted that I would be invited to their house at any moment," he says (via Express). "But the days went by and it didn't happen."
In a new interview with The Telegraph, Harry now says that his brother similarly shut him down over his concerns about his younger children.
Prince Harry worries about his brother's spares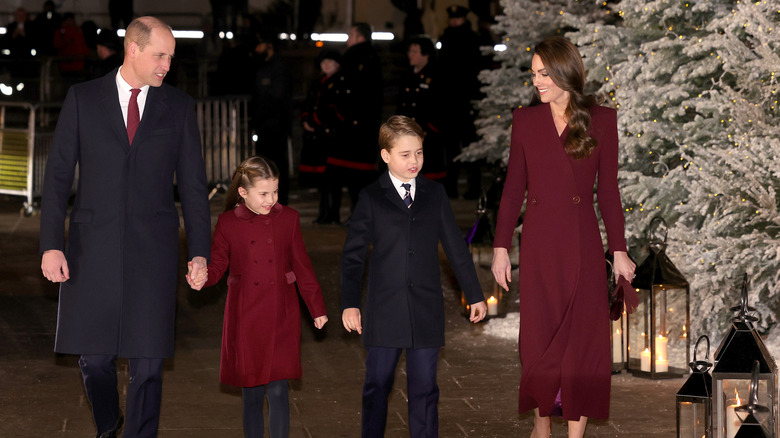 Chris Jackson/Getty Images
The title of Prince Harry's "Spare" is a reference to his standing within the royal family. King Charles reportedly made a bizarre comment to Princess Diana after Harry's birth, saying that his duties were fulfilled now that he had "an heir and a spare." Because of his lower status, Harry asserts, his feelings were often disregarded, and his narrative spun to make his brother look good. For example, though he was just an usher at Prince William's wedding, the palace announced that he was the best man (per Town & Country). 
It's this kind of fate Harry fears for Princess Charlotte and Prince Louis as the younger siblings to the next heir. In an exclusive interview with The Guardian, he said, "As I know full well, within my family, if it's not us" — he pointed to himself — "it's going to be someone else." He added that William has told him in no uncertain terms that he doesn't have a say in how his nephews and niece are raised. Yet, "I still feel a responsibility knowing that out of those three children, at least one will end up like me, the spare. And that hurts, that worries me," Harry said. 
"Spare" shares Harry's delight in becoming an uncle (per Hello!), and mentions the plans he once had for Prince George — including "giv[ing] him a few pointers about how to survive life in the fishbowl." It's unclear if he will ever get the chance now.