Who Really Killed General Hospital's Silas Clay?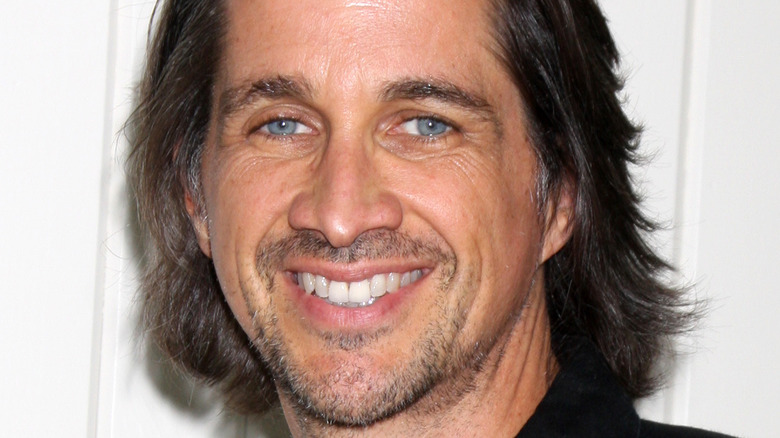 Kathy Hutchins/Shutterstock
Michael Easton is well-known in the soap opera community, especially for playing several characters on "General Hospital." He also portrayed Caleb and Michael Morley on the spin-off, "Port Charles." Easton went on to play the fan-favorite character John McBain on "One Life to Live." When the soap was canceled in 2011, McBain moved over to "GH," per Soap Central. However, due to a legal dispute over who owned the characters from "One Life to  Live," McBain was written off the show, and Easton returned later as Dr. Silas Clay, as the actor explained in an interview with TV Insider.
Silas was married to Nina Clay (then Michelle Stafford) who had been in a coma for 20 years because she overdosed on pills, during which time Silas had an affair with Ava Jerome (Maura West). He didn't find out until much later that they had a grown daughter named Kiki Jerome (then Kristen Alderson). Silas was also unaware that Nina was pregnant at one stage and that her mother Madeline Reeves (Donna Mills) was the one who drugged her in an attempt to abort the baby. 
The scheme didn't work so Madeline kept Nina's pregnancy a secret while she was in the coma (via Soaps in Depth). Now it has come to light that Nina not only gave birth to Nelle Benson (Chloe Lanier) but there was a twin, too, Willow Tait (Katelyn MacMullen). Sadly, Silas would never know about his children with Nina because he was killed off in 2015. 
Nina induced Ava Jerome's labor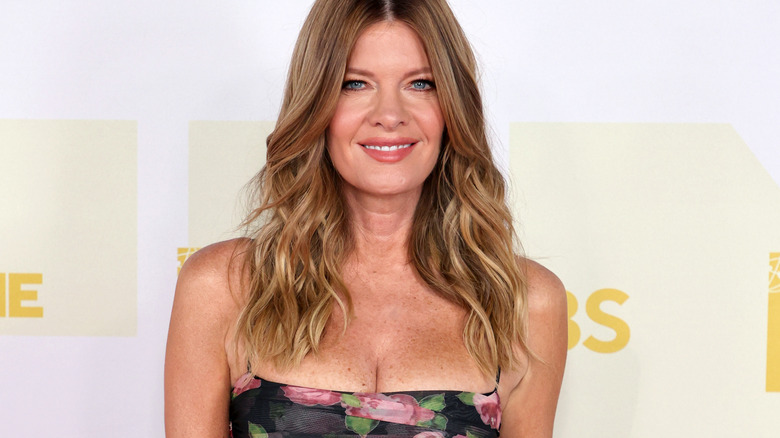 Kevin Winter/Getty Images
After saving the life of Sam McCall's (Kelly Monaco) son, she and Silas Clay started dating. He believed Nina was dead, so naturally, Sam and Silas were astonished when she turned up not just alive but out of her coma. Nina then secretly sought revenge against those she felt had stolen 20 years of her life. Silas allowed her to live with him, and she was successful in breaking him and Sam up, per Soaps in Depth.
Ava Jerome, meanwhile, had caused a lot of trouble in Port Charles and even had a one-night stand with Sonny Corinthos (Maurice Benard), which resulted in her falling pregnant. A vengeful Nina induced Ava's labor, and with Madeline Reeves's help, they stole the child. Silas was unaware that Ava was wanted for the murder of Connie Falconeri (Megan Ward) and let her stay with him (via Soaps.com). Eventually, Silas helped Ava to find the baby whom she'd named Avery.
As Soap Central recapped, Ava was eventually arrested and sent to prison. She managed to escape, but was shot by Carlos Rivera (Jeffrey Vincent Parise) and fell into a river. Silas rescued her, keeping Ava hidden at a clinic while everyone believed she was dead. It turned out Ava had cancer, and she wanted Silas to euthanize her. Instead, he kidnapped Avery and used her bone marrow to save Ava. 
Silas' killer was eventually revealed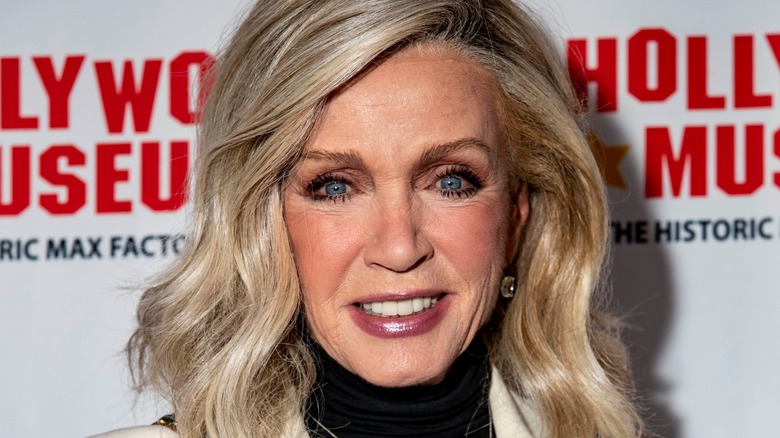 Eugene Powers/Shutterstock
According to Soaps in Depth, Madeline Reeves was scheming to take Nina Clay's fortune for years. At one point, she plotted with Ric Lansing (Rick Hearst) to have him marry Nina, and then get her committed to a mental hospital. Nina was worried that she had been the one who kidnapped Avery the second time, but Silas' guilt caught up with him, so he confessed that he was the one who did it. Angered upon learning that Silas had kidnapped her baby and saved Ava's life, Nina escaped from the sanitarium to confront him. 
At Silas' place, Franco Baldwin (Roger Howarth) showed up and found Nina kneeling over Silas' lifeless body, holding a bloody knife. Nina claimed she didn't do it, so Franco took the blame to protect her, and she returned to the mental institution. However, the truth eventually came out that Madeline was the one who stabbed Silas, because he refused to sign papers that would award her Nina's fortune, per Soap Central. 
Silas had planned to tell Nina that he'd found out about Madeline and Ric's plan to steal her money. Thus, Madeline's greed landed her in jail for Silas' murder, and news eventually got out that she was killed in prison too (via Soaps In Depth). But this is, after all, a soap opera and she could eventually return one day.