Mishael Morgan Finally Weighs In On Her Surprising The Young And The Restless Exit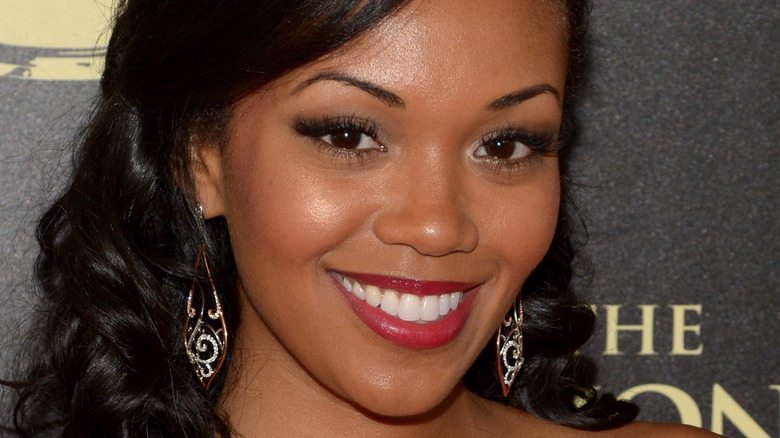 Jason Kempin/Getty Images
Mishael Morgan was a mainstay on "The Young and the Restless" from 2013 to 2022 (via Soap Central). She originated the role of brash and sassy Hilary Curtis and went on to have a great deal of success with that character. However, after Hilary was abruptly killed off, Morgan returned to the soap as her powerhouse attorney twin sister, Amanda Sinclair, which she played until her exit late last year (via Soaps.com). Prior to that, the actor's appearances on the show gradually became less frequent, leaving many viewers questioning her status on the soap. 
Amanda's future as a character, and Morgan's on the show, wouldn't become clear until Amanda walked in on her boyfriend Devon Hamilton (Bryton James) in bed (or, rather, on the couch) with the mother of his biological son, Abby Newman (Melissa Ordway). Amanda broke things off with Devon after discovering the affair nobody saw coming, vowing to leave town for good in the aftermath of the incident. 
Beforehand, Amanda was already off the canvas for quite some time, and Morgan's name was removed from the credits (via Soap Hub). Details about her departure have been vague, leaving loyal fans scratching their heads, wondering why one of their favorite actors was suddenly leaving the soap. However, for the first time, Morgan is finally shedding some light on her "Y&R" exit, which caught everyone off guard. 
The actor departed the soap to spend more time at home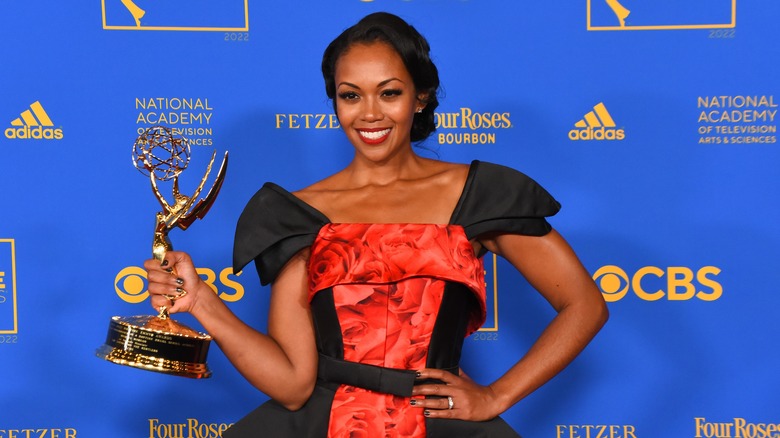 Michael Mattes/Shutterstock
Mishael Morgan was away from "The Young and the Restless" for a while before making one final appearance prior to her official departure. Amanda Sinclair returned home following a family emergency and was stunned to find her boyfriend with another woman, per Soaps.com. However, it seems that Amanda catching them in the act was simply a way to write her out of the show permanently, with the actor soon confirming she was leaving the soap again. 
This time around, though, it was on Morgan's own terms and not as a result of a previous regime placing her on the back burner. According to TV Insider, Morgan left "Y&R" for a slew of personal reasons. She explained, "I left this time because my kids were getting older. My husband and I talked about having our home base in Toronto." Likewise, she wanted to try something new, too, arguing, "There's never been a better time to be a Black woman in Hollywood."
Morgan also shared, "Part of my decision to leave had to do with a tragedy we had in our family." And yet, a potential return isn't out of the question. Morgan revealed, "I think what made me feel really safe in doing this was that this time I didn't feel undervalued. [The show] told me they wanted me to stay this time. They made it clear that Amanda can go off but she's not dying."