Prince Andrew's Socialite Ex Predicts Soap Opera Ending For Harry And Meghan's Marriage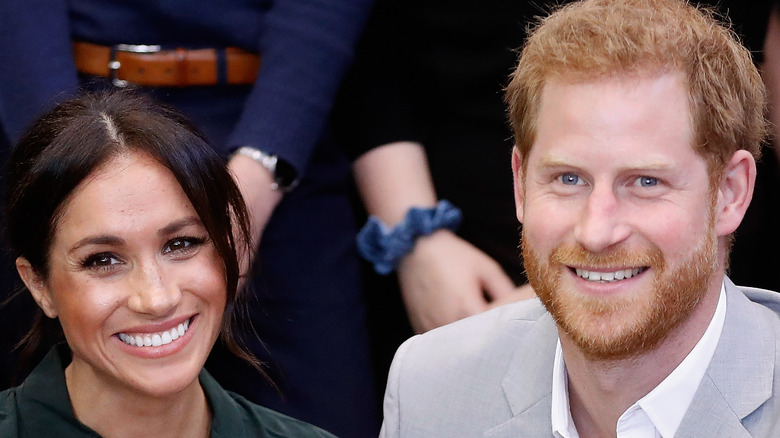 Chris Jackson/Getty Images
Prince Harry, the Duke of Sussex, and his wife, Meghan Markle, the Duchess of Sussex, have presented a united front from the start of their relationship. When the pressure was rising from the royal family and the British press, Meghan and Harry decided to exit their royal duties and relocate to her native California. 
"After many months of reflection and internal discussions, we have chosen to make a transition this year in starting to carve out a progressive new role within this institution," the Sussexes shared on Instagram. "We intend to step back as 'senior' members of the Royal Family and work to become financially independent while continuing to fully support Her Majesty The Queen." More about their struggles to find peace in the UK was exposed in the couple's controversial docuseries, "Harry & Meghan," which hit Netflix late last year. 
The show left Meghan and Harry bracing themselves for backlash, as further information about their complicated relationship with The Firm and the tabloids was revealed (via Express). While the couple was dealing with the fallout from their decision to walk away from their lives in Britain, one thing remained the same — their loyalty to one another. However, a socialite with ties to the royal family has made a grim prediction about the future of their union. 
Prince Andrew's ex is making some serious predictions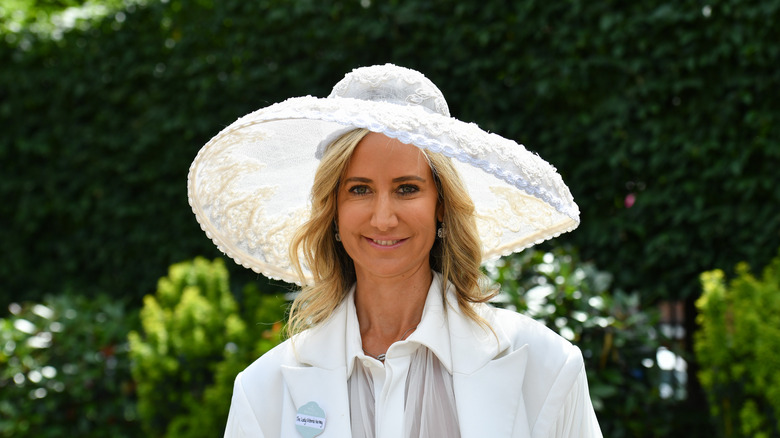 Kirstin Sinclair/Getty Images
Prince Harry and Meghan Markle have been thick as thieves since they began dating in 2016. Through "Harry & Meghan," viewers learned how desperate the Duke of Sussex was to protect his wife and children, which led to them stepping away from their duties as senior working royals. While they may stand united always, a former girlfriend of the disgraced Prince Andrew reckons the couple is destined for divorce. Lady Victoria Hervey, who dated Andrew briefly in the late '90s, recently shared her thoughts on Meghan and Harry's future with GB News. 
"I'm actually kind of surprised it's lasted this long," she admitted. "But ... I don't know how much more can come out after this." Hervey also asserted, "I see it just kind of collapsing at some point and him coming back to England and it being a really messy divorce, and she's going to end up with some big American billionaire and, and just dump him." Clearly, the Sussexes have suffered a lot of stress throughout their union, and only time will tell if their relationship can withstand it. Whatever happens, at least they have each other. 
The Sussexes have faced criticism of their relationship since the very beginning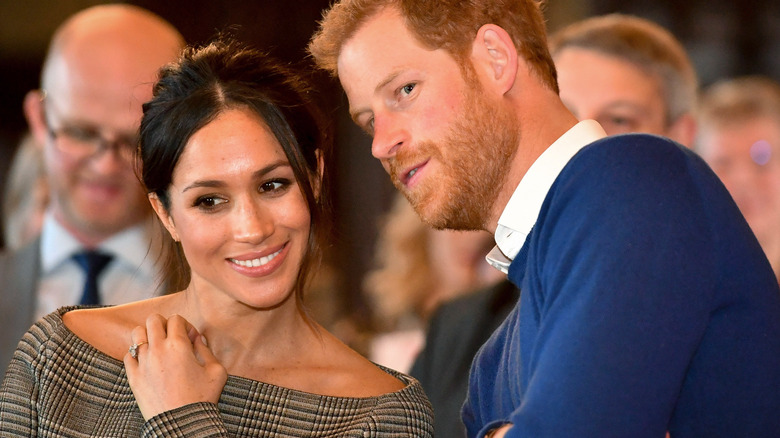 Wpa Pool/Getty Images
Sadly, this isn't the first time a royal insider has grimly predicted that the Duke and Duchess of Sussex's union wouldn't last. Prince William's godmother, Lady Susan Hussey, was quoted in Tom Bower's book, "Revenge: Meghan, Harry and the war between the Windsors," as stating, "That will all end in tears. ... Mark my words," per Insider. The queen's long-time lady-in-waiting made the shocking comment during a lunch engagement with representatives from the National Theatre, just a few months ahead of their wedding.
Meghan Markle was expected to play a key role in the theater once the couple made it official, but Hussey wasn't convinced she was up to the task. The royal aide subsequently stepped down from her role following a racism scandal, as the BBC reported at the time. It seems the Sussexes were fighting to convince everyone they were really suited to each other from the very beginning, including some of their closest family members.
Early in their relationship, William infamously warned his younger brother that things were moving too fast with Meghan, as an insider revealed to People. In fact, the duchess teared up while discussing the couple's exit from the royal family, in "Harry & Meghan," admitting that no matter how hard she tried to fit in, it was never enough (via Page Six).