What's Next For Lisa Marie Presley's 14-Year-Old Twins?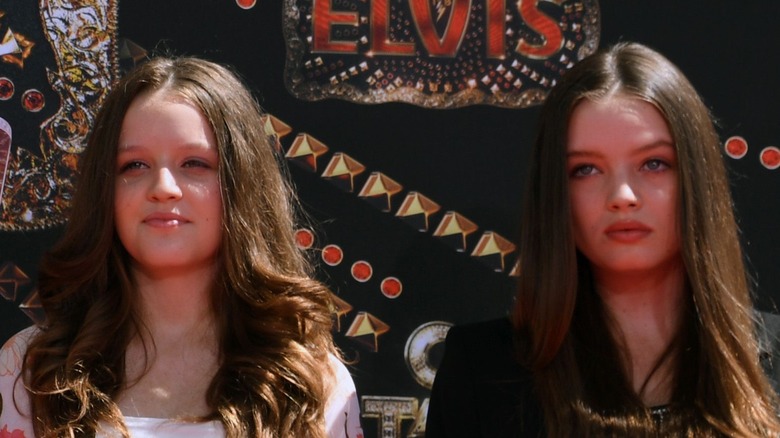 Jon Kopaloff/Getty Images
The heartbreaking death of Lisa Marie Presley has certainly rocked the entertainment world. According to TMZ, the singer was rushed to the hospital after going into cardiac arrest on January 12, just days after she was seen at the Golden Globe Awards. Per People, Lisa Marie, daughter of legendary rock 'n' roll star, Elvis Presley, comes from a famous family that has a history of heart disease. While Lisa Marie's official cause of death has yet to be established, it's believed that her genetic predisposition for heart problems likely contributed. 
While the star's death has had a huge impact on fans everywhere, it's safe to say that the family she leaves behind is struggling the most. We know enough about Lisa Marie Presley's relationship with her daughter, Riley Keough, to know that Lisa Marie was an incredible mom. Last month, the 33-year-old actor told People, "My mother is certainly an inspiration to me," calling her, "a very strong, smart woman." Lisa Marie doesn't just leave her adult daughter behind; she is also survived by her 14-year-old twin daughters, Finley and Harper Lockwood (via The Daily Mail). 
Finely and Harper are not only dealing with the sudden, tragic death of their beloved mother, but it seems they're about to be at the center of what could be an ugly custody battle. Lisa Marie's ex-husband, Danny Keough, is after custody, but a source close to the family says "it'll be a cold day in hell" before their father, Michael Lockwood, lets that happen.
Inside the brewing custody battle
According to the Daily Mail, when Lisa Marie Presley died, she lived with her 14-year-old twin daughters and her first husband, Danny Keough. Danny, who considers the twins to be his stepdaughters, is the father of Lisa Marie's two eldest children, Riley Keough, and their son, Benjamin Keough who died by suicide in 2020, per People. During her final days, Lisa Marie had 60% custody of Finley and Harper Lockwood, while her fourth husband and their father, Michael Lockwood, had 40%. While Lisa Marie and Michael split back in 2016, their tumultuous divorce battle raged on until her death. 
TMZ reports that while it's clear that Lisa Marie and Danny were on great terms in the end, there was a lot of animosity between the pair and Michael Lockwood. California law would typically grant full custody to Michael, but if a judge deems him an unfit parent, that will change. In addition to Danny Keough's desire to fight for custody of the twins, there is reportedly a possibility that the girls' older sister, Riley Keough, and grandmother, Priscilla Presley, may do the same. Since Finley and Harper are both 14, that means they will also have a say in who gets custody of them if a battle should break out. The girls' view on this matter remains unknown. 
Lisa Marie Presley's daughters' inheritance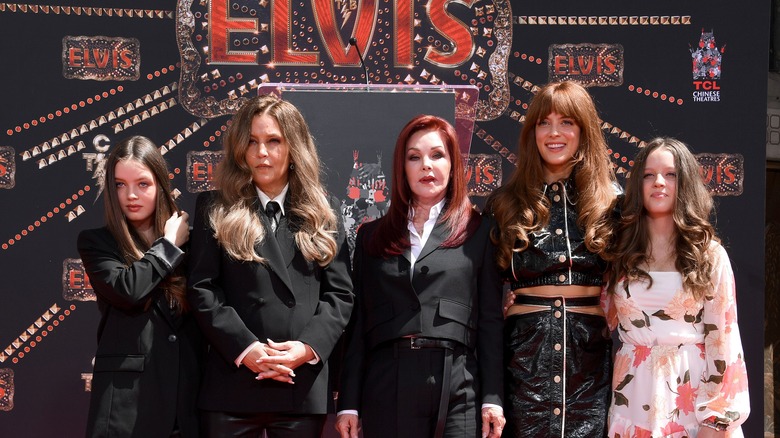 Jon Kopaloff/Getty Images
While the future of Finley and Harper Lockwood's custody remains up in the air, some things about the girls' future have been determined since their mother's death. According to Insider, Lisa Marie Presley had been the heir to her father Elvis Presley's famous Graceland estate since his death in 1977. Back in 2013, Lisa Marie gave an interview for USA Today where she talked about growing up in the Memphis mansion. She recalled, "It was such an incredible place to grow up. Very special." She then explained, "It was almost like a big playground for my father and everybody. It was my father's sanctuary, and he made it into such a special place." Lisa Marie went on to discuss the future of the estate, saying, "Sometimes there are rumors about it being sold, and that is NEVER going to happen. There's always a rumor. It is NOT getting sold. Graceland was given to me and will always be mine and then passed to my children. It will never be sold."
Lisa Marie stayed true to her word in the end. In line with her wishes, it has now been confirmed that the twins and their older sister, Riley Keough, will inherit their grandfather, Elvis', 13-acre mansion, which has been in the family since 1957. Hopefully being close to the family memories at Graceland will keep the girls feeling close to their mother.