The Fashion Trend That Goes All The Way Back To Brigitte Bardot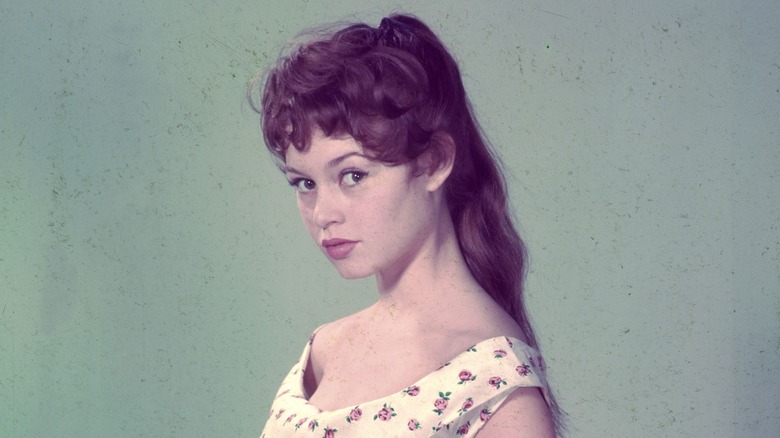 Baron/Getty Images
Most of our favorite trends in 2023 are inspired by or modeled on celebrities and influencers. But it should come as no surprise that famous entertainers have been the source of plenty of fashion's most iconic looks, and some of their styles have continued to spark inspiration for decades.
While many look to pop culture figures like Kim Kardashian or Hailey Bieber for their fashion inspo, celebrities from the early years of Hollywood led the way as fashion icons. Brigitte Bardot, best known for films from the 60s like "Contempt" and "The Truth," was one of those trendsetters (per WWD).
"She was the spark that set things off," Jean-Marc Gaucher, CEO of the high-end dance wear company Repetto, shared. "People wanted to have the same product as her. She became a symbol of women's emancipation. She broke with the codes of the era."
Fans were ready to copy everything from Brigitte Bardot's iconic hairstyle to her ballet shoes. Now, we're seeing Bardot's influence return to fashion as one of her signature looks, off-the-shoulder tops, rise to prominence.
Bardot made the trend popular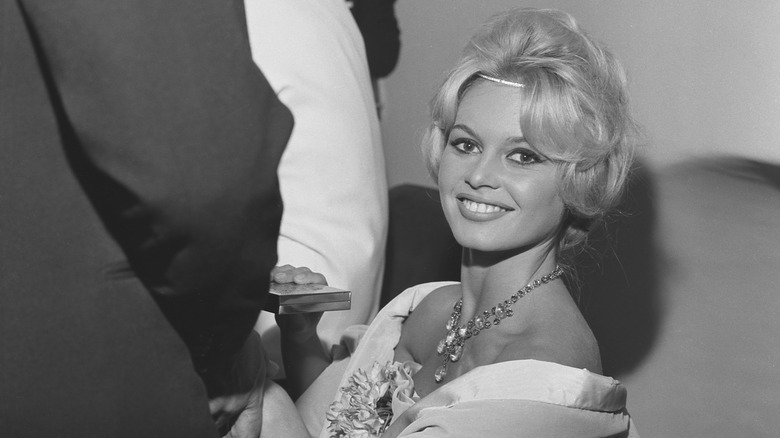 Archivio Cameraphoto Epoche/Getty Images
The Bardot neckline, made famous by actress Brigitte Bardot, is a unique and classic cut that leaves both shoulders exposed in a top or dress (via The Guardian). The chic look is becoming increasingly popular again, with Kate Middleton, Princess of Wales, sporting the style herself.
According to StyleCaster, Bardot was responsible for bringing off-the-shoulder tops into vogue. It was one of her signatures, as he would pair her off-the-shoulder tops with cropped pants and still manage to showcase a look that was feminine and fashionable.
While Bardot was not the first to wear the neckline that now dons her name, she was the pop culture icon that brought it back into popularity in the 1960s. Decades later, her influence in fashion is still felt, as the Bardot neckline has yet again become a trend. What is it about this silhouette that keeps it relevant decades after Bardot made it a staple?
Her signature off-the-shoulder look is still popular today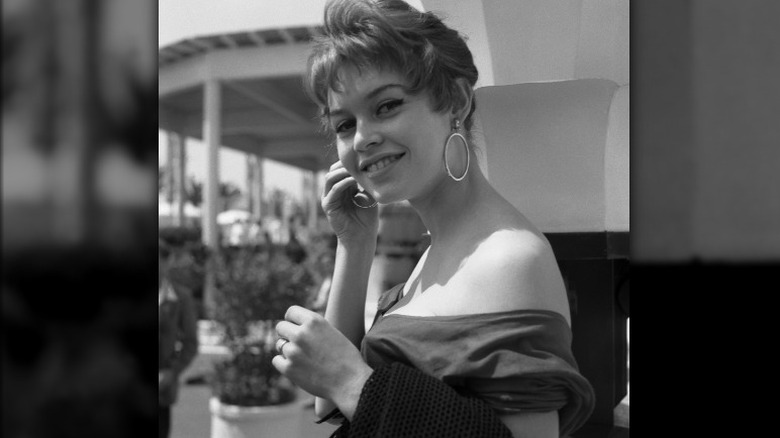 Archivio Cameraphoto Epoche/Getty Images
While the French actress may have brought off-the-shoulder tops into the spotlight, the trend has left a lasting impact. Adele, one of the biggest names in pop music, has made the Bardot her style staple as well, and she is not the only celebrity who continues to show off their shoulders in the 2020s (via Yahoo!).
The Bardot neckline continues to reign supreme in fashion because it is flattering on all body types. The look is effortless but chic (via The Guardian), as off-the-shoulder tops are easy to style and look feminine and charming.
The design also remains prominent because it is easy to dress up or down. You can blend an off-the-shoulder top with a pair of jeans and look casual but fashionable, or you can dress up a Bardot neckline with an elegant skirt for a more formal fit. Or, like Kate Middleton, you can work the silhouette on a dress for the optimal traditional and stylish look to wear at any event!