Why Days Of Our Lives' Orpheus Has A Vendetta Against Roman And John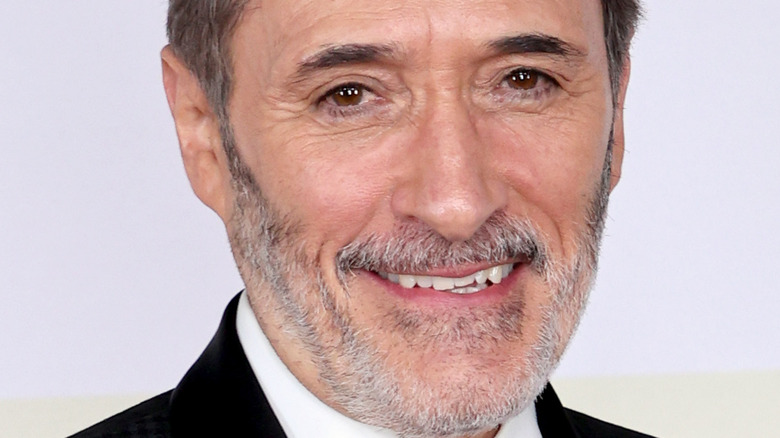 Kevin Winter/Getty Images
For decades, the town of Salem has been a battleground where the champions of good combat the forces of evil on "Days of Our Lives." Heck, even the devil himself has plagued the city, only to be driven back from whence he came. While human villains aren't as supernaturally powerful as old Scratch, they have their own wicked ways of thwarting the good guys. One such individual, Milo Harp — aka Orpheus (George DelHoyo) — has plagued the good citizens for ages. Orpheus' many crimes and several faked deaths over the years have made him one of the most ingenious villains Salem had ever faced, per Soap Dirt.
His origins can be traced back to his time with the International Security Alliance (ISA), where he and Roman Brady (then Wayne Northrop) were agents who trained together back in the day. Orpheus was a marksman who had a wife named Rebecca and two kids named Christian Maddox (Brock Kelly) — who goes by Evan Frears these days — and Zoey Burge (Kelly Thiebaud). In 1979, on a mission to foil a KGB operation, Roman accidentally shot and killed Rebecca. As a result, Orpheus quit the ISA and began his career as a villain, seeking revenge against Roman (via Celebrating the Soaps). 
Orpheus' vendetta against Roman would also extend to John Black, and the villain has terrorized them often.
Orpheus hatched his revenge plot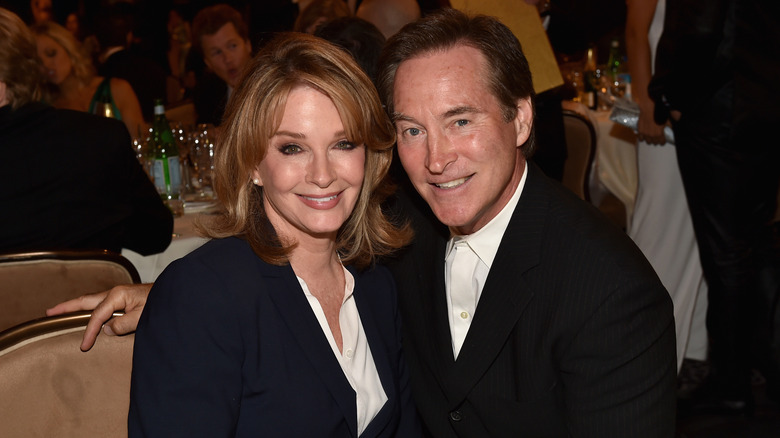 Alberto E. Rodriguez/Getty Images
In the years since his wife's death, Orpheus became a criminal mastermind. According to Soaps, although Roman Brady was presumed dead, a mysterious man with amnesia came to Salem, and psychologist Dr. Marlena Evans (Deidre Hall) figured out he was actually Roman. Orpheus finally set his plan into motion and captured Marlena so that Roman would pursue them. He did, and when Orpheus released Marlena, she ran to Roman, only to be shot in the back by the evildoer. Roman took Marlena away and discovered she had only been hit by a tranquilizer. Orpheus blew up their house and faked Marlena's death, taking her to Europe. He couldn't help his narcissistic self and sent videos of Marlena to Roman, who eventually tracked them to Sweden and shot Orpheus dead. But it was too late — the villain had put her on a plane that then exploded (via Soaps in Depth).
When Marlena turned up alive five years later, she and Roman investigated who had captured her. They came across the real Roman, and it was discovered that John Black (Drake Hogestyn) was the man who believed he was Roman Brady (via Soap Central). In 2016, Orpheus turned up alive and in prison. Together with fellow inmates Clyde Weston (James Read) and Xander Cook (Paul Telfer), they escaped jail and took Kayla Brady (Mary Beth Evans) and Joey Johnson (James Lastovic) hostage. Steve "Patch" Johnson (Stephen Nichols) managed to rescue them.
Orpheus won't stay dead
Per Soaps in Depth, the escapees unleashed hell on Salem. According to Soaps, Xander Cook tried to kill Theresa Donovan (Jen Lilley), but Brady Black (Eric Martsolf) stopped him, and the villain ran. Meanwhile, Orpheus had also invaded the Kiriakis mansion, holding Eve Donovan (Kassie DePaiva) hostage. When John attacked, Orpheus shot him and fled. Orpheus planned to ransom Joey for $20 million, but when the boy was rescued, he activated his alternate plan, which was to blow Salem to kingdom come with bombs planted everywhere.
John and Orpheus faced off, and just as the villain was about to kill him, Steve subdued him. Orpheus managed to fake his death while in police custody and escaped to try and kill Marlena and Kayla. However, John and Steve caught up to him and shot him dead, per Soaps. Orpheus wasn't actually dead and had brokered a deal with the ISA for his freedom, per Soap Dirt. The evildoer was at it again, threatening the lives of Marlena, Kayla, and Kate Roberts (Lauren Koslow). Roman (now Josh Taylor) helped in the rescue, and Orpheus went back to jail. However, the women didn't realize they'd been infected with a deadly biotoxin. Luckily, an antidote had been created from a rare orchid — but the women were supposed to receive a second dose, but the plant went missing. As a result, Kate, Kayla, and Marlena are now all dead (via Soap Opera Spy).
But remember, this is a soap, so who knows when they might return.