The Bridal Party Invite Mistake You Should Avoid At All Costs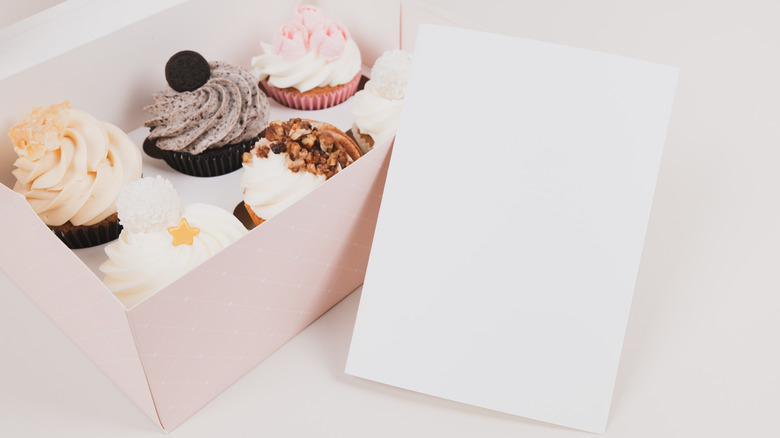 LinnestCreative/Shutterstock
There's a flustered bride due to be walking down the aisle any day now, and as the one planning out her parties, you have a lot on your plate. Wedding bells may be chiming in her ears, but it's up to you to ensure she gets there without any missteps that could put her in the way of gossip before her big day. No pressure, right?
The wedding itself is going to be a lot to plan, but one of the biggest challenges that usually falls on the maid of honor's shoulders is planning all those bridal parties. The cost to throw a bridal shower is always something to consider, especially since bridal showers typically cost around $15 – $45 per guest (via Bridal Shower 101). But another activity you'll need to tackle is planning the invite list for the bridal parties. That might sound simple enough, but if you're a wedding veteran, you'll know it never is. If you don't follow this super easy-to-miss step when deciding who gets an invite, it could cost you a few friendships.
Don't invite guests to the bridal shower who aren't invited to the wedding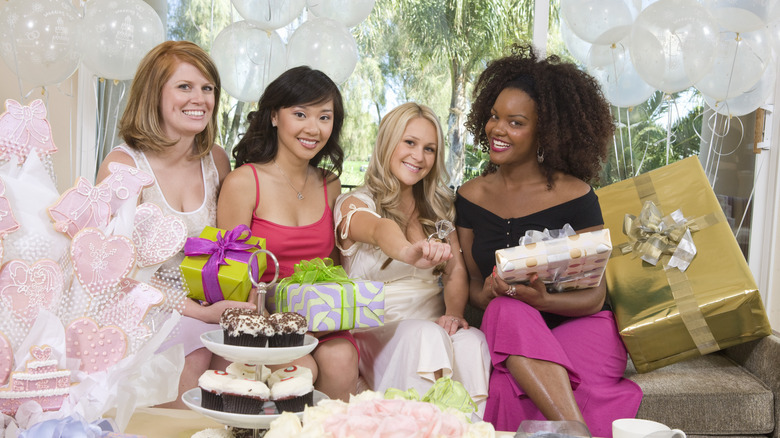 Ipggutenbergukltd/Getty Images
Per The Knot, inviting someone to the bridal shower who the bride isn't planning on inviting to the wedding is a very bad look. After all, a bridal shower guest is there to help the bride celebrate and will most likely bring a gift. It would be rude of the bride not to invite them to her wedding after they show their support for her.
To avoid hurt feelings and drama for the bride-to-be, make sure everyone in charge of the planning is on the same page regarding who's invited. Traditionally, the bridal shower details are kept secret from the bride, but it's more than okay to sit down with her and hash out who she plans on inviting to the wedding, so no one's missed. In an interview with Brides, etiquette expert Diane Gottsman explained how to make the perfect guest list for bridal parties. "You can invite whomever you would like from the wedding guest list. Keep the guest list small and manageable, don't have too many showers, and don't invite the same people to multiple showers," she explained.
How to make guests feel loved at the bridal party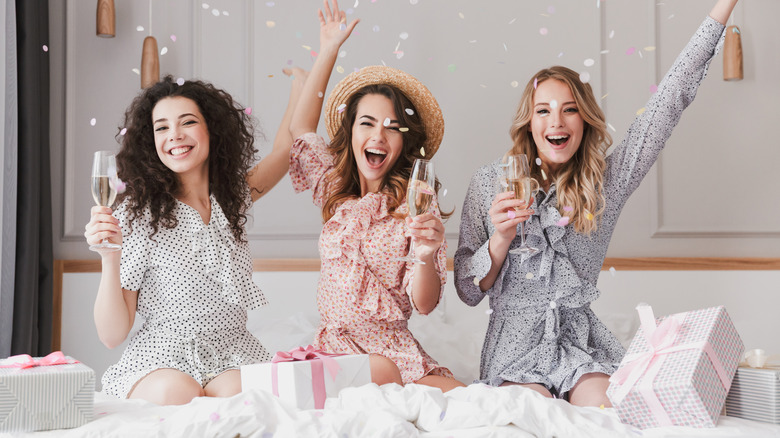 Dean Drobot/Shutterstock
If you're invited to quite a few weddings, you'll know how exhausting it can be to rush out and find the perfect wedding gift every time you receive a shower invite in the mail. Why not flip the script and give your guests a break from spending money? WeddingWire suggests sending out invites that request bridal party attendees bring recipes instead of gifts. It's a unique and perhaps more fun take on the traditional invite that ensures no one will feel left out at the party.
Another way to make sure guests at the bridal party feel loved and not just there to hand over gifts is to give a little something back. Martha Stewart recommends party planners and the bride show their appreciation to guests by sending them home with meaningful party favors. The famous TV personality and home improvement guru recommends giving out something that can double as a party activity, such as DIY lipstick or a beautiful flower crown. Some antiquated bridal shower traditions are better left in the past, but fun activities with friends will never grow old.