The Heartbreaking Death Of As The World Turns Star Lisa Loring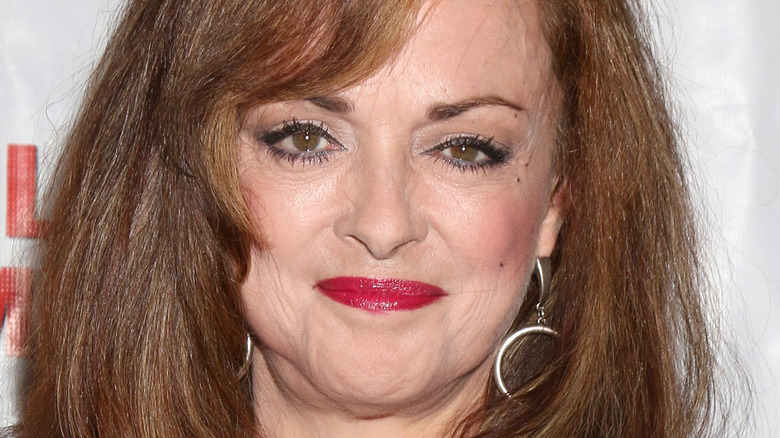 Kathy Hutchins/Shutterstock
Lisa Loring, the actor best known for her work as Wednesday Addams in the first-ever screen adaptation of "The Addams Family," has died. She was 64 years old. Loring's daughter, Vanessa Foumberg, confirmed the sad news to The Hollywood Reporter that Loring had passed away on Saturday, January 28, 2023, at the Providence St. Joseph Medical Center in Burbank, California, due to multiple ongoing health issues including a stroke triggered by high blood pressure. 
"She went peacefully with both her daughters [Vanessa and Marianne] holding her hands," Foumberg shared. Meanwhile, one of Loring's friends, Lauren Jacobson, revealed on Facebook that the beloved actor had been on life support for three days prior, noting, "Yesterday, her family made the difficult decision to remove it and she passed last night." Foumberg stated: "She is embedded in the tapestry that is pop culture and in our hearts always as Wednesday Addams." 
She continued, "Beautiful, kind, a loving mother, Lisa's legacy in the world of entertainment is huge. And the legacy for her family and friends — a wealth of humor, affection, and love will long play in our memories. RIP, Lisa." There's no denying that Wednesday Addams is an iconic character with a long history in pop culture. Likewise, Loring was also a series regular on "As the World Turns." Naturally, numerous fans flocked to social media to pay their respects. 
Fans remembered Lisa Loring on social media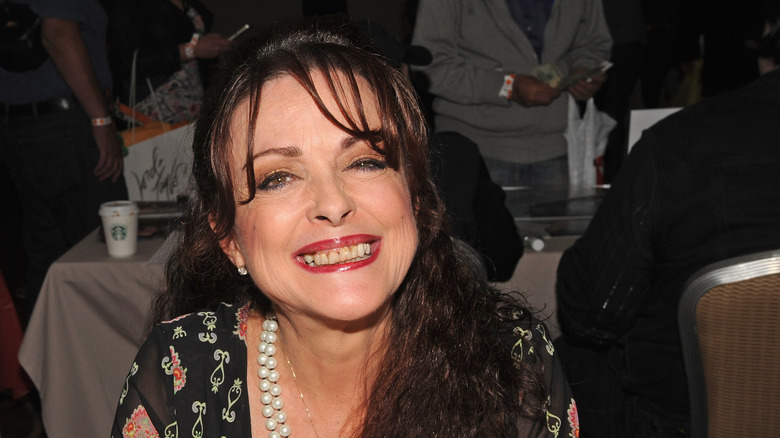 Bobby Bank/Getty Images
Lisa Loring's fans all over the world rushed to share their tributes online when news of her death broke, with many thanking the actor for doing justice to the ever-beloved Wednesday Addams character. "I adored her character, she taught me being different & a little weird, is just fine & dandy!" one fan wrote. "RIP. Let it be known she was the first dancing Addams, and she helped created an icon," penned another. There were also those who shared that Loring brought solace into their lives. 
"Lisa thank you for entertaining me through a sometimes adverse childhood as R.I.P," one such fan tweeted. "I remember watching her as Cricket Montgomery on As The World Turns in the early 80s," noted another. Loring played the fan-favorite character for several years, per Soap Central, and was involved in many notable storylines during that time. Equally, Loring's friends in the industry paid tribute to her, too. 
Fellow actor Barbara Crampton gushed on Twitter: "Delightful in the role of the youngest member of The Addams Family, your iconic presence as the original Wednesday will forever be remembered. You were an important part of our cultural history. I was so happy I met you. I hope you knew how much we loved you." Loring has always treasured her time playing Wednesday. In a 2017 interview with The Nerd Soapbox, she described the show as "a real family," enthusing, "You couldn't have picked a better cast and crew."