Prince Harry And Meghan Markle's Archewell Undergoes Yet Another Shakeup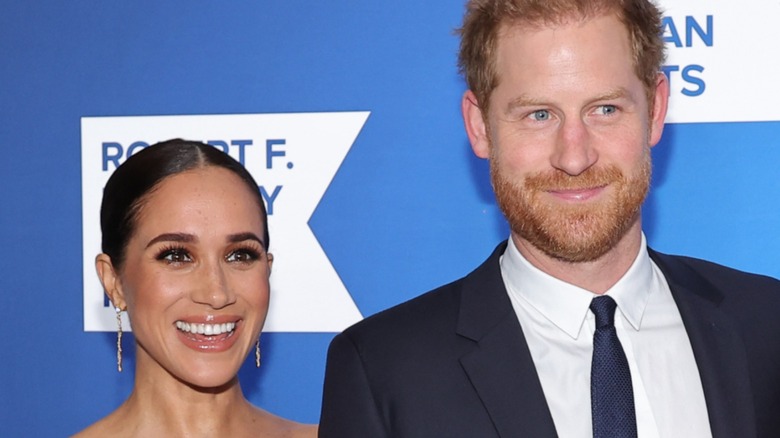 Mike Coppola/Getty Images
Last month, Archewell, a media and philanthropy organization founded in 2020 by the Duke and Duchess of Sussex, Prince Harry and Meghan Markle, underwent big leadership changes. The conglomerate, comprised of several entities, including the 501(c)(3) non-profit Archewell Foundation, and for-profit companies including Archewell Productions and Archewell Audio, saw its first chief operating officer, Mandana Dayani, resign from her role. The resignation was planned, per a statement released by a spokesperson for the couple: Dayani would oversee operations while they were on parental leave. Then, the Sussexes would jointly take over her responsibilities, via The Independent. 
Late last year, Archewell Production also hired newcomer Serena Regan, a broadcast media executive, to spearhead podcasts for the Sussexes, including the chart-topping Spotify podcast "Archetypes," via Variety. And earlier this month, Archewell Foundation also hired Shauna Nep, a former vice-president of philanthropy, to be its co-executive director with James Holt, who was previously the spokesperson for the Duke and Duchess of Sussex.
But these are not the only leadership changes in the midst at Archewell. 
Two top executives say goodbye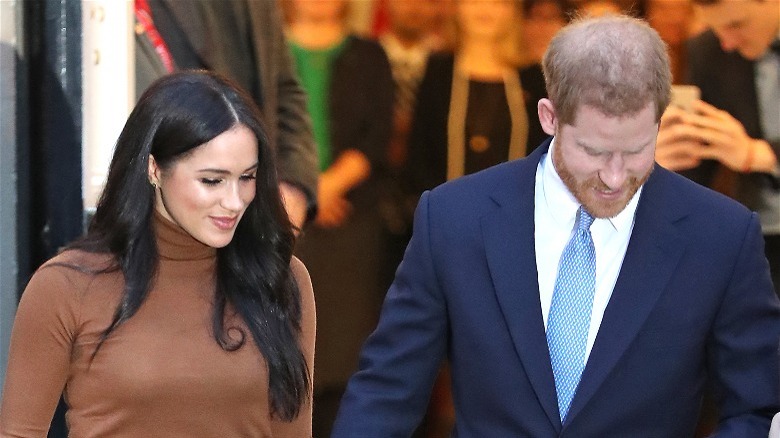 Chris Jackson/Getty Images
Variety reports that Ben Browning, the head of internal content for Archewell Productions, as well as Fara Taylor, the head of marketing for Archewell, will be stepping down later this year.  
According to a statement from the head of communications for Archewell, Ashley Hansen, "Ben and Fara have been integral to the creation and execution of many critically and commercially acclaimed projects during their tenure. They have expertly delivered content and campaigns that have exceeded expectations and made their mark within the cultural zeitgeist."
"They played a critical role in helping to tell the stories of the Duke and Duchess thus far and the couple remain hugely grateful for their support on those vital 'look back' projects, as they now look forward," the statement said. 
Browning, an Oscar-nominated producer, facilitated the production of "Harry & Meghan," which delved into the story behind Meghan and Harry's cries for privacy amidst their move to the United States as told by the pair. Taylor was previously the vice president of global marketing partnerships at Sony Pictures Entertainment for more than 10 years. 
The positions will not be filled. 
The leadership shakeup comes as the Duke and Duchess of Sussex wrap up several long-anticipated projects and revel in the release of Prince Harry's memoir "Spare," which became the fastest-selling nonfiction book of all time. New leadership could signal new projects on the horizon.