Priscilla Presley And Riley Keough Could Be Headed Toward Legal Battle Against Each Other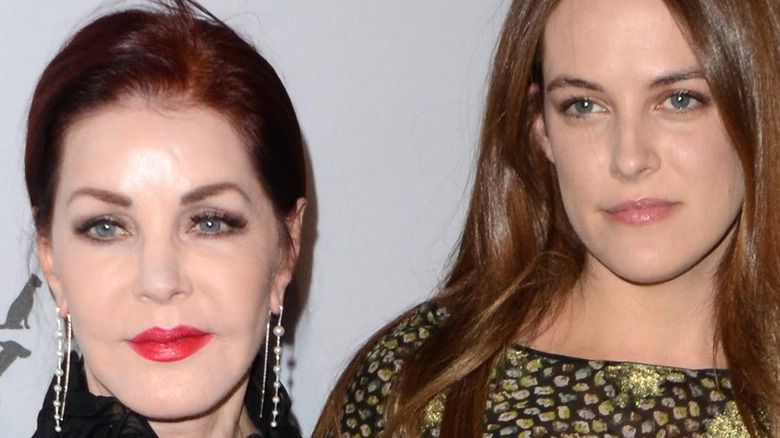 Kathy Hutchins/Shutterstock
As the ex-wife of music legend Elvis Presley and mother of the late Lisa Marie Presley, Priscilla Presley has spent her life focused on the family legacy. Two years after Elvis' death in 1977, Priscilla became the estate's executor after Vernon, his father, died. While the monetary picture was bleak at the time, Priscilla helped turn around the family finances. According to the Los Angeles Times, in 1988, the late king of rock 'n roll's earnings placed him in the top ten for musicians that year.
On a more personal side, Priscilla has played an active role as a grandmother to Lisa Marie's four children. Back in 2017, Lisa Marie's twin daughters spent several months living with Priscilla while their parents were going through divorce proceedings, per People. Instead of "grandma," Priscilla told ET that her grandchildren refer to her by the Italian translation of the word, "nonna." 
Priscilla has also been very supportive of granddaughter Riley Keough, Lisa Marie's oldest child. "Priscilla loves following Riley's acting career, she's so proud of her," a source told Closer. Last year, Keough and her grandmother appeared with other members of the family at the TCL Chinese Theatre for a ceremony to support Baz Luhrmann's "Elvis" movie, per The Hollywood Reporter.
However, following the sudden death of Lisa Marie on January 12, Priscilla's concerns for the family legacy have led her into a potential legal clash with her granddaughter.
Priscilla Presley is disputing Lisa Marie's will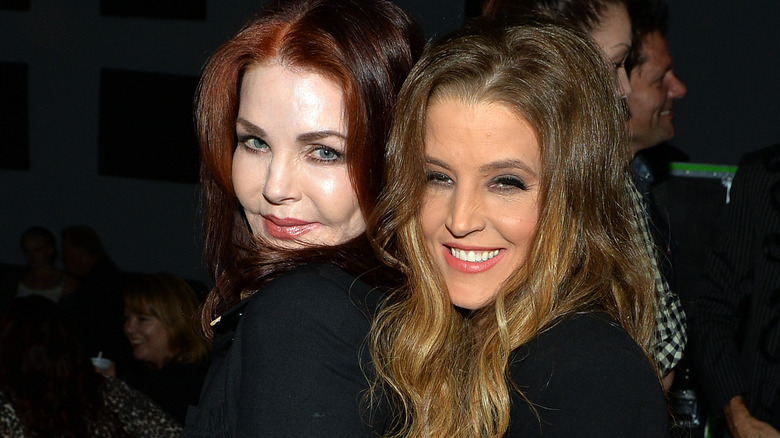 Rick Diamond/Getty Images
On January 26, Priscilla Presley began court proceedings to contest a 2016 amendment to Lisa Marie Presley's will. According to Today, Riley and Benjamin Keough, Lisa Marie's children, were named co-trustees of the estate in this update. In the previous version of the document from 2010, Priscilla and Barry Siegel, Lisa Marie's former business manager, were co-trustees. Lisa Marie's mom and Siegel were also the original trustees when the trust was created in 1993, per Page Six.
In July 2020, Benjamin died due to a self-inflicted gunshot wound (via BBC), leaving his sister as the estate's remaining trustee. Now, after the heartbreaking death of Lisa Marie, Priscilla is questioning the legitimacy of the 2016 amendment.
According to the Daily Mail's copy of the filing, Priscilla is disputing six separate points, including her name being misspelled on the document. Priscilla also alleges her daughter's signature looks questionable and unlike her usual handwriting. In addition, she claims the legal document wasn't witnessed or notarized and that she wasn't notified of the change before Lisa Marie's death. Because of these points, Priscilla asserts that she is still a trustee of Lisa Marie's estate.
As for Siegel, Priscilla believes he "has already or will soon resign as co-trustee," which would make her and her granddaughter co-trustees, notes the Los Angeles Times. Keough has not made a public statement about the legal dispute, per Us Weekly.
If you or anyone you know is having suicidal thoughts, please call the National Suicide Prevention Lifeline​ by dialing 988 or by calling 1-800-273-TALK (8255)​.
Lisa Marie sued Barry Siegel after she accrued significant debts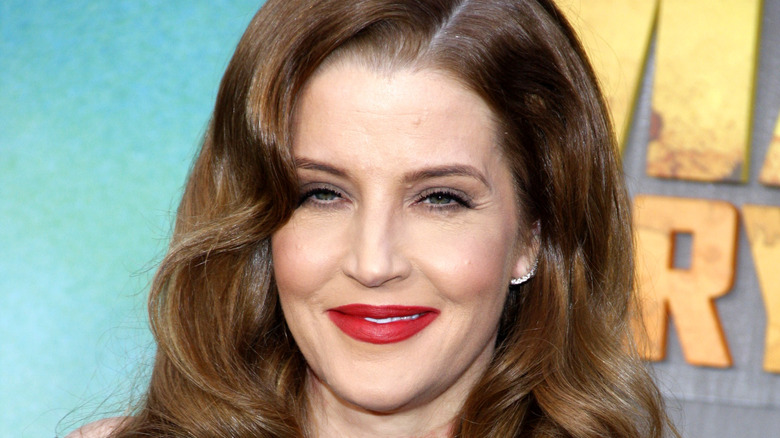 Tinseltown/Shutterstock
Lisa Marie Presley had a fraught relationship with her former business manager, Barry Siegel. In 2018, she sued Siegel, claiming his financial decisions left her with only $14,000 in savings by 2016. At the time, Lisa Marie also announced she was $16 million in debt, per Reuters.
Since that time, the financial picture has changed. "At the time of Lisa's death, she was $4 million in debt, including $2.5 million still owed to the IRS," Charles Latibeaudiere, an executive producer for TMZ, told the Daily Mail. While developing a special, the production team talked to sources who alleged Lisa Marie had taken out $25 million and $10 million life insurance policies. "And there may have been a third $10 million policy but they're not sure if it lapsed," said TMZ executive producer Harvey Levin. "Bottom line, there's more than $30 million dollars to be divided among the three kids."
ET reported Lisa Marie's rep confirmed the singer-songwriter's daughters will inherit Graceland. However, it's possible they may choose to sell Elvis Presley's iconic home. Speaking to the Los Angeles Times, attorney Ryan Sellers observed, "Even if there is enough liquidity in the estate to keep Graceland and pay out creditors, will they have enough cash left over to support it?" According to the estate's website, even in the late 1970s, Graceland cost over $500,000 a year, leading the family to open the house to tourists in 1982.