Donald Trump Could Soon Be Facing More Legal Charges Over Stormy Daniels Incident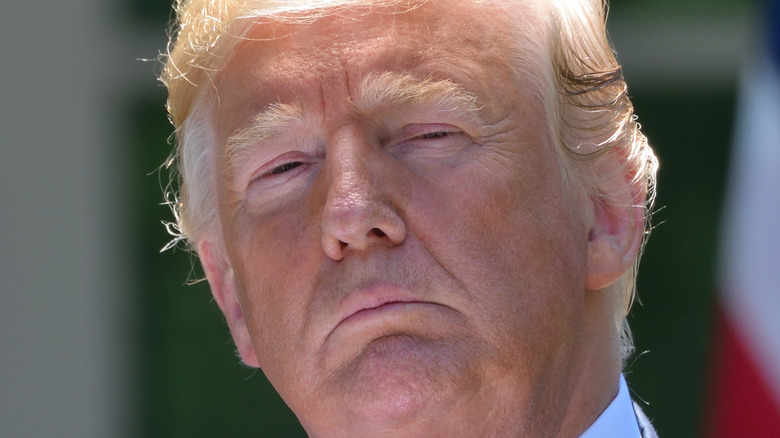 Evan El-Amin/Shutterstock
Donald Trump is having quite a busy start to 2023. First of all, Trump has been allowed back on Facebook and Instagram, though with some strict conditions. He also has held the first campaign events outside of Mar-a-Lago for his third presidential run; Trump's the first contender to publicly announce a 2024 presidential candidacy, per ABC News. He even endorsed Kevin McCarthy for Speaker of the House during the 15 rounds of votes that it took for McCarthy to be elected Speaker, according to NBC News.
There's also the ongoing legal trouble for Trump and his organization. The Trump Organization's longtime CFO has been sentenced to jail and fined for tax fraud. The organization also has an ongoing $250 million lawsuit headed by Letitia James, New York State Attorney General; Trump recently dropped his own lawsuit against her, as reported by BBC News. In addition to that, writer E. Jean Carroll was told by a judge her lawsuit against Trump for defamation and rape can go ahead. This was all in January. The latest legal update for Trump isn't good for him either. A grand jury in Manhattan has started to hear evidence about porn star Stormy Daniels getting "hush money" authorized by Trump during his first run for president, per The New York Times.
Stormy Daniels' payment is at the center of the potential charges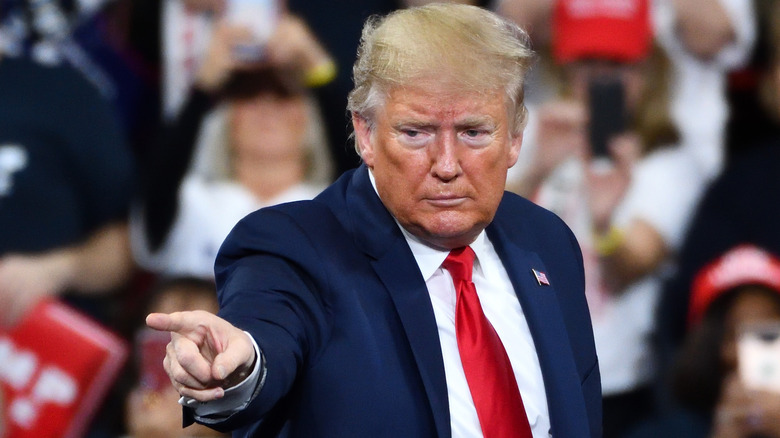 Evan El-Amin/Shutterstock
The evidence from the Manhattan District Attorney for the grand jury is to show that in facilitating payoffs for Stormy Daniels in 2016 to keep quiet about an alleged affair, Donald Trump broke the law. Michael Cohen, Trump's former lawyer, already got in trouble over the Daniels cash; in 2018, he pled guilty to, among other things, "campaign finance violations," per United States Department of Justice. He served three years, though Cohen said he was told by Trump to make the payment, according to Vox. After Cohen paid Daniels, Trump then allegedly paid Cohen back while president. Before now, the Manhattan District Attorney's office hadn't pursued charges against Trump over the Daniels issue. However, now the grand jury will decide if evidence shows Trump broke the law, including whether he was falsifying records, as reported by The New York Times. That could mean criminal charges for the former president.
So far, the grand jury has heard from witness David Pecker, who at the time was "The National Enquirer" publisher, who reportedly played a part in arranging the Daniels payoff. Cohen is expected to be an important witness for the prosecution. Daniels wasn't the only woman paid off in the run-up to the 2016 election either. Cohen also helped make a $150,000 payment, ostensibly at Trump's direction, to Karen McDougal, a former "Playboy" model who has claimed to have had an affair with Trump, per Newsweek.