Bra Sister Sizes: The Easy Hack That Makes Bra Shopping Much Easier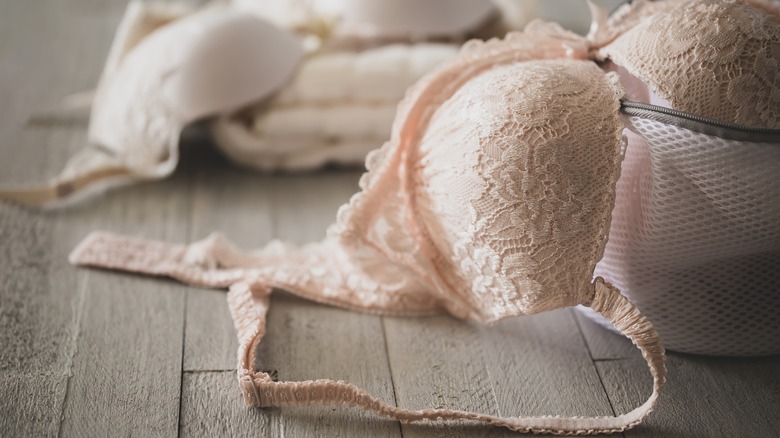 Shironagasukujira/Shutterstock
For a nearly essential article of clothing, bras can be extraordinarily pricey. According to Today, there are a host of reasons for the high prices of bras, including the amount of labor that goes into their production. But that doesn't make it any easier on our bank accounts.
With bras getting pricier every day, it's more important than ever to make sure you're buying one that's the perfect fit for you. However, it can sometimes be hard to tell if a bra fits you correctly or not. Tight straps, spillage, and upper back fat when wearing a bra are all tell-tale signs your bra doesn't fit right.
Avoiding these hints is difficult, to put it lightly, particularly if your bra specialist convinces you that the size you're wearing is the one meant for you. But you can become your own bra expert when you learn this easy hack that will make shopping for this undergarment so much easier.
Sister sizes give you more options
This next hack is perfect for girls whose bra size never seems to stay on the rack long enough for you to buy it. The size you're used to buying or that the bra specialist told you to buy may have sold out, but that doesn't mean you're out of luck. As long as your sister size is on the rack, you can still find the perfect bra for you.
Per Tommy John, bras are considered sister sizes when the cup volume doesn't change despite the second bra being a different cup size or band length. The sister size pattern goes as follows: if the band length goes down, the cup size goes up. The same pattern stays true when you go in reverse. Even if the length of the band is shortening or the cup size is expanding, how much breast tissue your bra can handle will remain the same. Yes, that means an A cup can wear an E cup, as long as you're following the sister size's specifications (via Thirdlove).
Knowing your breast type will help you find the perfect bra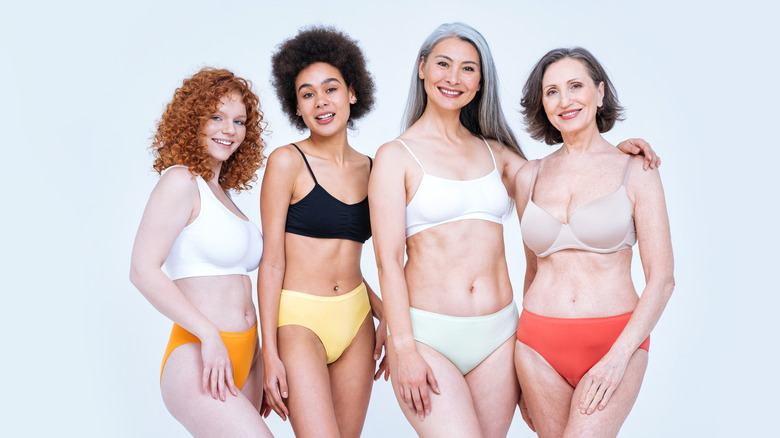 Diamond Dogs/Getty Images
Along with following these crucial steps to trying on a bra, knowing your sister size is a must when you're out shopping for the right undergarment. This hack truly expands the number of bras that are available to you. Still, knowing your correct bra sister sizes will only do so much if you're buying a bra that's unflattering for your breast shape or, even worse, causing you discomfort.
There are a ton of different options available when it comes to bra types. From racerbacks to push-up bras, it's easy to feel overwhelmed by your choices. It may be tempting to buy whichever bra looks the cutest, but fit specialist Josie-Anne Le Diouron points out that knowing your breast shape is key to finding your bra type. "First establishing the type of breast shape you have is the ultimate indicator of which type of bra will best suit you," she told RealSimple.
With your breast shape and sister sizes in mind, you have everything you need to know for your next bra shopping trip. Happy hunting!