Priscilla Presley Makes Her Intentions Clear After Contesting Lisa Marie's Will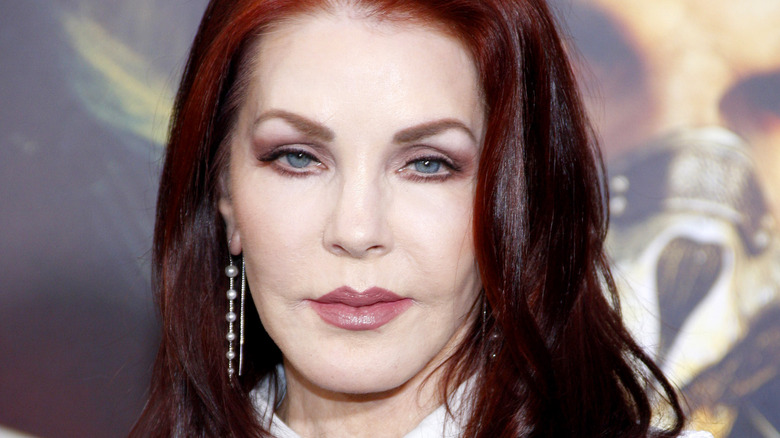 Tinseltown/Shutterstock
The only daughter of Elvis and Priscilla Presley, Lisa Marie Presley died unexpectedly at the age of 54. Her final public appearance was at the Golden Globes where Austin Butler won the Best Actor in a Motion Picture — Drama award for his portrayal Lisa Marie's father in the biopic "Elvis." Lisa Marie was accompanied by her mother Priscilla, who two days later had to announce the passing of her daughter; in the statement, she said Lisa Marie "was the most passionate, strong and loving woman I have ever known," as reported by Billboard. In the days after Lisa Marie's death, Priscilla thanked fans for their outpouring of support for her loss on Twitter.
When coping with the sudden loss of a family member, practical issues have to be addressed, like the planning of the funeral — Riley Keough's eulogy for her mother showed the deep bond the two shared — and examining of legal documents, like trusts and wills. Lisa Marie didn't have a will in place at the time of her death, so her living trust is the legal document that determines control of her estate, per ABC News. In Lisa Marie's case, her mother seems sure that a vital part of the trust isn't valid, and she's contesting it in court, according to CNN. And what Priscilla is going to do next is clear.
Priscilla Presley wants her family to stay united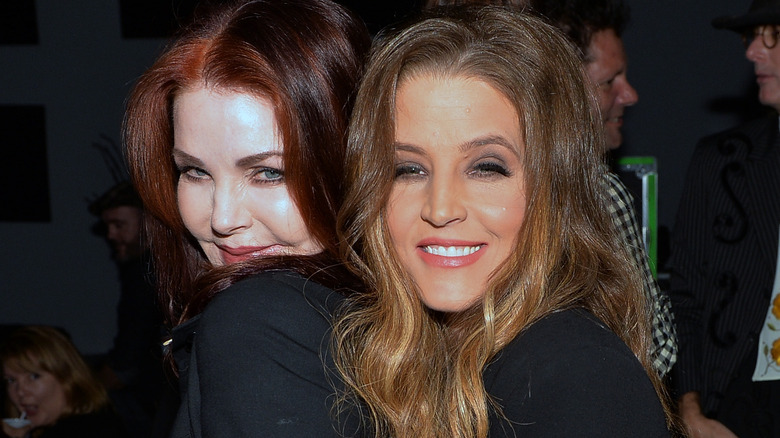 Rick Diamond/Getty Images
February 1 would have been Lisa Marie Presley's 55th birthday, and Priscilla Presley told Page Six that her wish on her daughter's birthday "is to protect my three grandchildren and keep our family together." She also commented on her and her family's grief at losing Lisa Marie: "From the first moment I held Lisa in my arms, I've protected, loved and guided her, as I have my son. Our hearts are broken, and I am having to learn to live without my only daughter."
Priscilla isn't protesting the entirety of Lisa Marie's trust, but instead has problems specifically with an amendment made in 2016, according to CBS News. Some of the issues with the amendment that were noted in the court filings are that Lisa Marie's signature does not look like her typical signature, it wasn't notarized, and Priscilla's name is misspelled. The 2016 change seems also to have come as a surprise to Priscilla since the court filings note that, according to the trust, Priscilla should have received the amendment. The changes that were made in 2016 named Lisa Marie's children Benjamin and Riley Keough as co-trustees; previously Priscilla and Barry Siegel, Priscilla's ex-business manager, were co-trustees. A part of what's at play is $35 million in life insurance, and Priscilla reportedly wants to be co-trustee alongside her granddaughter Riley, via ABC News.