Marcus Coloma Opens Up About His Controversial General Hospital Exit
Marcus Coloma took over the role of Nikolas Cassadine on "General Hospital" in 2019.  There were a few times where he dealt with COVID-19, and had to be temporarily recast by actor Adam Huss. In December 2022, Soap Hub reported that Coloma was leaving "General Hospital," amidst rumors that his exit wasn't very smooth, and that he'd been fired and refused to film his final scenes. Coloma eventually set the record straight, revealing that his three-year contract with "GH" had ended, and he suffered health issues preventing him from taping Nikolas' last scenes, per Deadline. Now, Huss has officially taken over the role, to wrap up Nikolas' current storyline. 
This unexpected change in actors comes at a critical time in the scheme of things as Nikolas is embroiled in all kinds of trouble. After impregnating Esme Prince (Avery Pohl) — the girlfriend of his son, Spencer Cassadine (Nicholas Chavez) — Nikolas locked her in a tower and recruited nurse Elizabeth Webber (Rebecca Herbst) to care for her. He then tried to get Liz's mom, Carolyn Webber (Denise Crosby), to hypnotize Esme into forgetting what happened. Elizabeth finally laid into Nikolas because she was tired of getting caught up in his schemes. His mother Laura Collins (Genie Francis) also yelled at him for spiraling out of control as he continues to make awful choices on the series, per Soaps Spoilers.
Having left at such an important time for Nikolas, Coloma spoke even further about why he departed, and how he feels about it.
Marcus Coloma didn't expect to feel the way he did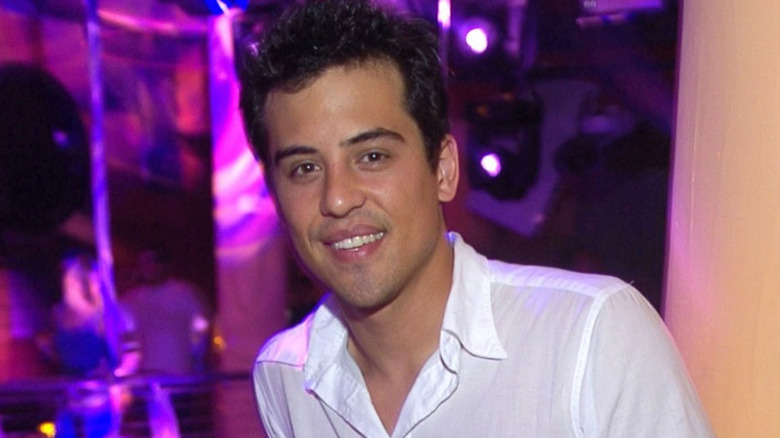 Gustavo Caballero/Getty Images
On the show "Stone Cold and the Jackal," hosted by soap stars Bradford Anderson and Steve Burton, Marcus Coloma explained his "General Hospital" exit. Walking into the show, he knew his contract was only for three years, and explained that his initial mindset was, "I wanna walk out of this place a better actor. I wanna be more confident. I wanna feel more comfortable on sets. I wanna try a lot of different things. And I knew I was gonna be leaving in three years." Coloma added, "Now [...] this decision that was so clear in the beginning is getting complicated because I kinda love a lot of things about this."
As time went on, he knew it was going to end, and stated, "It wasn't like 'GH' was saying, 'Hey, Marcus, we want you to stay.' There was no negotiation or anything like that. All I can say to that is I don't know why that decision was made." Coloma explained that he didn't feel ill will and didn't feel like he was fired, theorizing that the show felt he was only going to be there for three years. He remarked, "I think the big surprise is how much it hurt. [...] Even though I knew I was gonna leave."
Coloma was surprised by the loyal fan base, and continues to stay in touch with them on social media. We wish him well on his next endeavor.