Kim Petras Smashes Grammys History As First Trans Woman To Take Home Best Pop Duo Award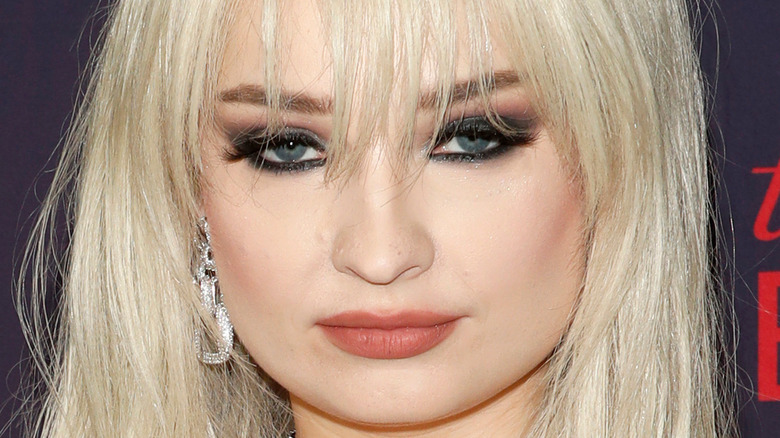 Kathy Hutchins/Shutterstock
Pop music's biggest night of the year — the Grammys — is back once again. Looks from the 2022 Grammys last year had us talking for months (and they are lining up to be just as iconic again this year). However, award shows aren't only about the music and the fashion. For many stars, these shows serve as an opportunity to shed a light on their identities and causes they care about. At the AMAs in November 2022, Dove Cameron made her acceptance speech a heartfelt dedication to the queer community.
The 2023 Grammys have already made history. That is certainly the case for pop star-on-the-rise Kim Petra, who has opened doors for the transgender community with her exciting and successful music career. "I'm proud to be a transgender woman," Petras said in 2021 (per Glamour). "I used to be scared of, or used to be like, why can't I just be normal? But now I'm just proud to have overcome that and to like myself and to be openly transgender."
With this Grammys win, Kim Petras has highlighted the importance of trans visibility.
Kim Petras is the first transgender woman to win her award at the Grammys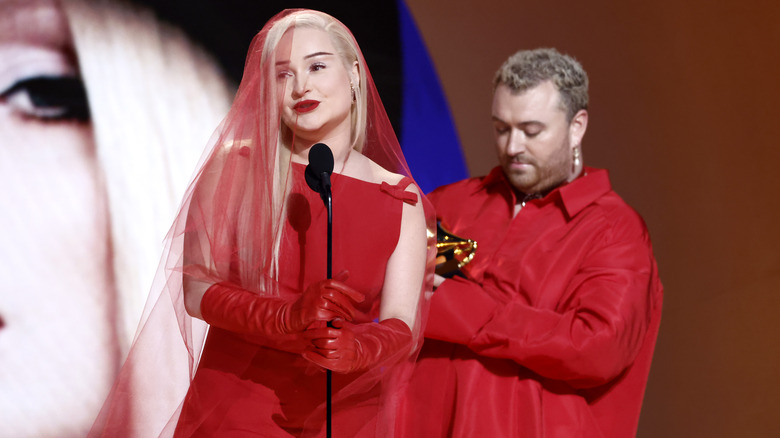 Emma Mcintyre/Getty Images
Kim Petras is the first trans woman to win in the Best Pop Duo/Group category at the Grammys, according to CNN. She won the award for "Unholy" alongside singer Sam Smith. "Sam [Smith] graciously wanted me to accept this award, because I'm the first transgender woman to win this award," Petras said in her speech (per Twitter). She accepted the award, making a tear-jerking speech that shined light on the need to support transgender young people and celebrated the late Sophie, her friend and fellow queer musician who tragically died in 2021, per The New York Times.
"I just wanted to thank all the incredible transgender legends before me who kicked these doors open for me so I could be here tonight," Petras said in her speech (via Out). "Sophie, especially. My friend who passed away two years ago, who told me this would happen and always believed in me." 
Petras shouted out Madonna in her speech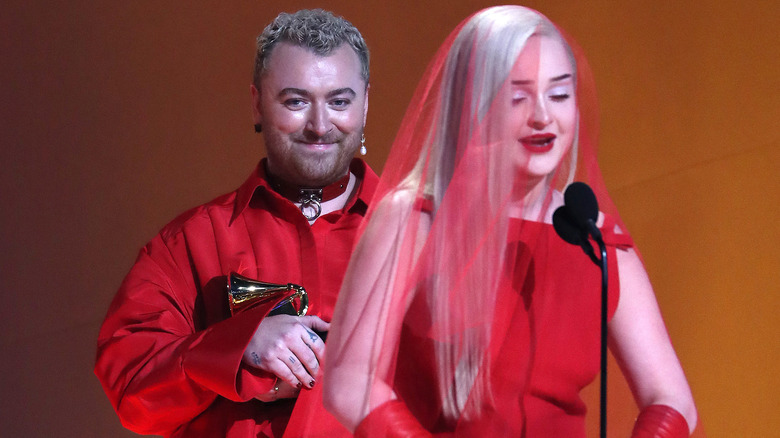 Johnny Nunez/Getty Images
Though Kim Petras was the one making history, she shouted out trailblazers who had made a difference for the LGBTQ+ community. Specifically, she commended pop legend Madonna for her activism, telling the crowd, "I don't think I could be here without Madonna," according to Out.
Petras also offered a heartwarming tribute to her mother, as seen in a video of her acceptance on Twitter. "I grew up next to a highway in nowhere Germany, and my mother believed me that I was a girl," Petras said. "I wouldn't be here without her and her support and everyone who believed in me to this point."
Fans were adoring Petras speech. "That was so beautiful," said one Twitter user in response to the posted video of the star's speech. With her historic and first win, Petras is on her way to make even more waves within the pop music scene.