Harry And Meghan's Own Staff Releases Response To Spare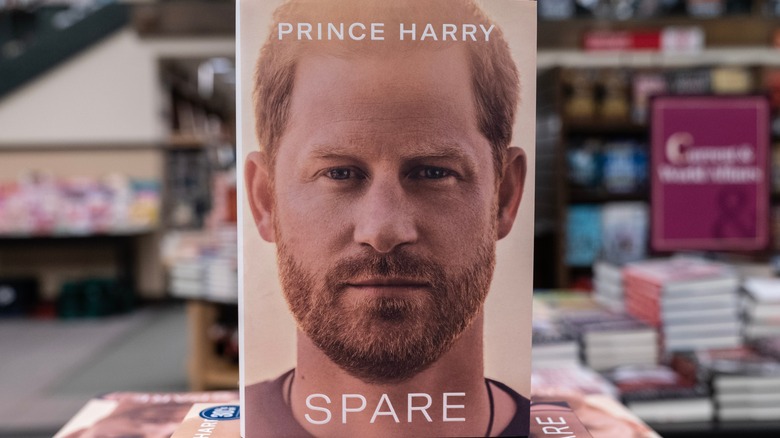 lev radin/Shutterstock
When it comes to Harry and Meghan, there is no shortage of revelations these days. From their tell-all interview with Oprah to their tell-all docuseries on Netflix to Harry's tell-all memoir "Spare," some believe they've told too much.
Harry's memoir contains some shocking revelations, from who he lost his virginity to, to his feeling that his brother William, Prince of Wales, has always been both his beloved brother and his nemesis and that it was William and Catherine, Princess of Wales, who encouraged him to wear that infamous Nazi Halloween costume in 2005 (via People). But if the royal family isn't too thrilled about everything Harry has written — or had ghostwritten by J.R. Moehringer – they're doing a good job keeping their dissatisfaction to themselves (via Time). The royal family has yet to comment on "Spare" or any of the allegations made within, instead opting for silence.
"Dignified silence is a tried and tested format," Katie Nicholls, Vanity Fair contributor and author of "The New Royals," told Time. "The palace is reluctant to engage at any level because once they do, it just fuels the narrative, and Harry has made so many allegations it's almost impossible to address every one."
But there are others who have shown their support for Harry's bravery in speaking his truth.
Staff praise Harry's honesty and humor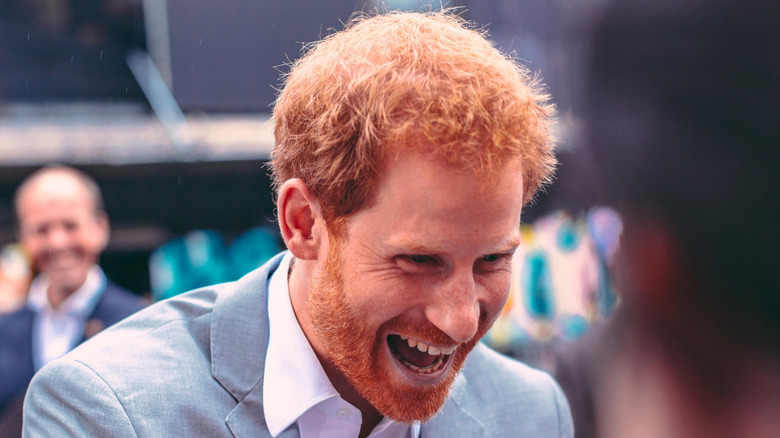 AU Media/Shutterstock
The royal family may not be sharing their reactions to the "Spare" memoir, but pretty much everyone else is. According to Fortune, "Spare" sold over 3.2 million copies in its first week of publication and will likely become one of the best-selling memoirs of all time. And per one poll from Newsweek, 47% of Americans expressed support for the book.
Harry and Meghan's staff have shown that they're also in Harry's corner (via The Mirror). A statement was posted to the news section of the Archewell website, reading, "A huge congratulations to Prince Harry on the release of his memoir, 'Spare.' As your team, we are proud to stand beside you, and celebrate you as the world finally hears your story in your words." The statement of support followed the news that Harry's book sold 1.4 million copies on its first day on shelves alone. "Thank you for your courage, honesty, humor, and light. You've inspired us all," the statement concludes, and is signed by "Your staff and team at Archewell and The Private Office of The Duke & Duchess of Sussex."
While Harry and Meghan's future with the royal family is less than certain, at least they know they have plenty of allies stateside.