Are Age Gaps In Relationships Always A Red Flag?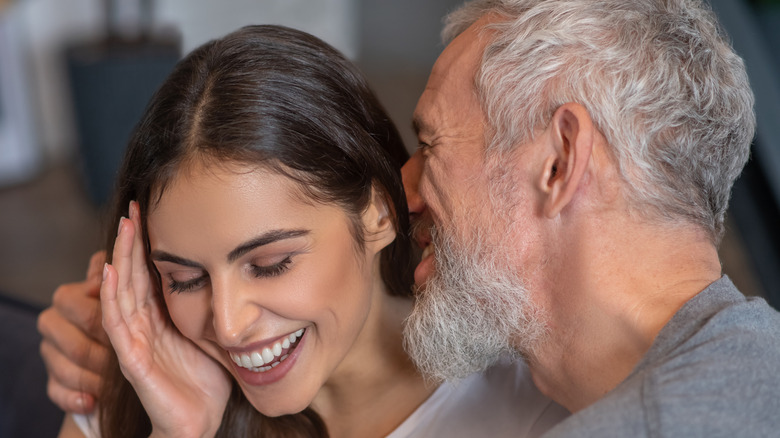 Dmytro Zinkevych/Shutterstock
When you are dating in your 20s, seeing someone a few years older or younger rarely seems to raise any eyebrows. This is likely because both parties are in similar seasons of life. Whether you're in that post-college "figuring things out" time or you've found a stable job and are looking for something more serious in the relationship department, 20-somethings can have many commonalities. Research from the Journal of Population Economics does seem to support the idea that a smaller age gap is ideal. However, as the age gaps grow, there seems to be an increasing amount of hesitation. Some of the questions center around what is considered moral, while others are more practical inquiries about compatibility.
One of the go-to ways of determining how much of a red flag an age gap in a relationship is is commonly referred to as "the rule of seven." According to Towards Data Science, this formula for societally acceptable age gaps involves dividing the older person's age in half and adding seven. So, if you are 40 years old, you should date no younger than a 27-year-old. If you are the younger person in the relationship, the same formula works for determining what age is too old to date. Simply take seven years off of your current age and then double that value.
Of course, this formula is not foolproof and society actually seems to be pretty divided on whether age gaps really matter in a relationship. Some see them as a red flag, but are they? 
Celebrity couples lead the way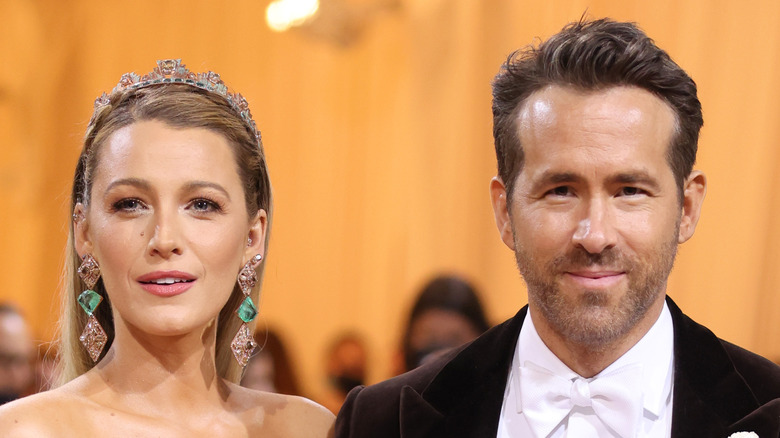 John Shearer/Getty Images
As with most things in Hollywood, celebrity couples have the ability to set certain norms when it comes to dating with age gaps. There are many success stories like Blake Lively and Ryan Reynolds, who have an 11-year age gap, as well as "Bachelor in Paradise" stars Serena Pitt and "Grocery store Joe" who got engaged on the seventh season of the show and also have an 11-year gap. While Kris Jenner's 25-year difference with her boyfriend Corey Gamble caused major speculation at first, it seems like emotions leveled out once the couple became established, which we were all able to watch transpire via "Keeping Up With The Kardashians."
On the dark side of celebrity dating, we have people like Hugh Hefner who was in his 80s dating women in their late teens and early 20s. Kendra Wilkinson, one of Hefner's "Girls Next Door" girlfriends, was only 18 years old when she moved into the mansion. Although the women were legally adults, most people had moral qualms with the age gaps and viewed Hefner's dating preferences as predatory. This is likely due to the power dynamics and manipulation that often accompany larger age gaps.
When one person has money, fame, and influence and the other person has youth and beauty, it's hard for society to see a mutually healthy relationship, especially when Hefner was the one giving his girlfriends a weekly spending allowance.
Does the relationship have a future?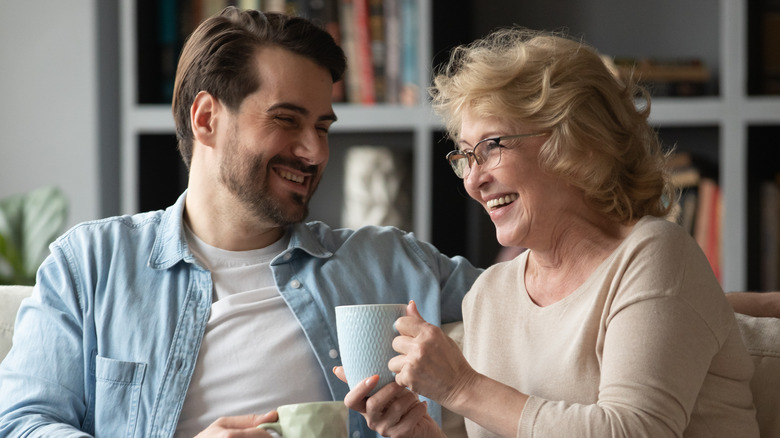 fizkes/Shutterstock
Determining which age gaps are healthy and which ones are a cause for concern can be quite subjective. While extremes with most things usually aren't the answer, recognizing what the red flags are in any relationship is essential. Many people try to justify age gaps because the older person was slower to grow up or the younger person is mature for their age. Although emotional compatibility is important, the main issue with larger age gaps often comes down to having different goals in life.
According to Brides, sharing expectations with your partner is essential to any healthy relationship but it is likely even more important when there is a significant age difference. If the older partner is ready to start having kids immediately and the younger person wants to wait a decade, that would be a major issue. With a significant age gap comes generational differences as well. The couple will have to accept that they didn't grow up watching the same television shows or even using the same technology. There are certain aspects of each person's life that won't be the same for the other, but that doesn't mean the relationship is doomed. In fact, it could be a beautiful way to bond and connect through conversation.
While age gaps may create some extra uncertainty about the future, it's ultimately nothing a strong couple can't overcome. With maturity, shared interests, mutual respect, and open communication, even relationships with decades between them can thrive.