How Prince William Helps Kate Middleton Relax After A Long Day With The Kids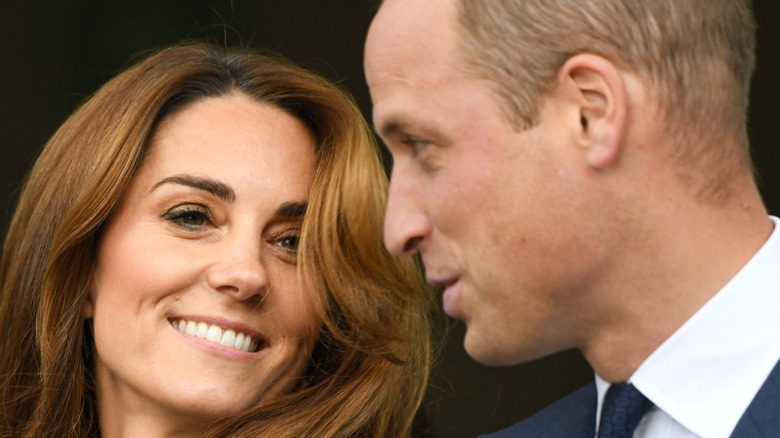 LINGTREN.COM/Shutterstock
Catherine, Princess of Wales, is a working mom, and a working royal. Last month, she introduced a new initiative which blends her passion for children and passion for service together in the "Shaping Us" campaign. The campaign aims to raise awareness and commit to research about the crucial support children need before the age of five. Kate Middleton's new project has been seen as her chance to make generational change, but of course, initiating generational change while grabbing groceries for the kids and picking them up from school is no small feat. 
Enter William, Prince of Wales. William, aside from committing to his royal duties as the next king of England, is also a husband and dad. Despite following in his father's footsteps, there is one way William allegedly wants to be completely different from his own father, which is to put his kids ahead of his work schedule. The Wales children, George, Charlotte, and Louis, experienced a big change after moving to Windsor from Kensington Palace last year, when William and Kate decided they wanted the kids to be closer to their grandmother. Working together as a team, Prince William and Kate Middleton are raising their children and reporting for royal duty in tandem. 
But there is one special gesture Prince William makes for Kate to help her relax after a long day. 
How William helps Kate wind down
According to an unnamed friend, William, Prince of Wales whips up a gin & tonic for Catherine, Princess of Wales, after the kids are tucked into bed. "They look after each other, but in different ways," the source told People. The source continued that Kate "runs things at home with the kids and the schedules" and "is hugely involved in every single part of their day."
Even as a royal mom, Kate admits raising kids is a hard job in a video interview with Capital FM radio host Roman Kemp for her "Shaping Us" campaign. Kate gestures toward her parenting philosophy when she says in the interview, "It's not about the number of toys they've got or the number of trips you go on with them. It's just making sure they have the right emotional support around them that comes from the adults in their lives," she says. 
And taking care of each other as parents is one way to ensure that the kids will be taken care of as well.