The List's Exclusive Survey Uncovers Which Royal-Celeb Friendship Wins With Fans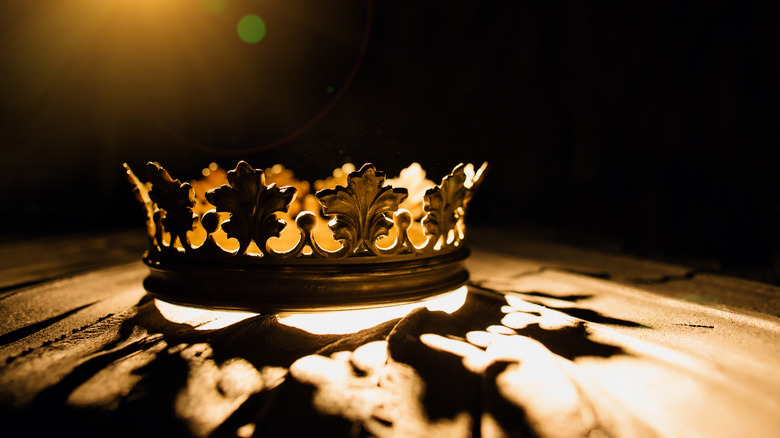 Yurii Kifor/Getty Images
Celebrities — they're just like us! No matter what they're in the limelight for, famous people look to their peers for friendship, to enjoy events with, and gossip to. Most of us common folk may not be in the running for celebrity BFFs, but those with royal titles often are.
While members of the royal family are definitely famous in their own right, they don't quite have the "celebrity" status that their favorite artist might claim. Still, royals have been known to include some high-status people in their inner circle. From actors to musicians, athletes to activists, royals are no strangers to famous friends. There are quite a few weird rules that royals have to follow when meeting celebrities, but even with the restrictions placed by the palace, members of the royal family have a long history of befriending their favorite stars.
To find out which famous friendship fans absolutely adore, The List conducted a survey that asked, "Which Relationship Between A Celebrity And A Royal Is Your Favorite?" Over 25,000 fans cast their vote, with over half claiming one famously friendly pair as the clear winner.
59% of fans say this celebrity-royal duo takes the cake for the most iconic friendship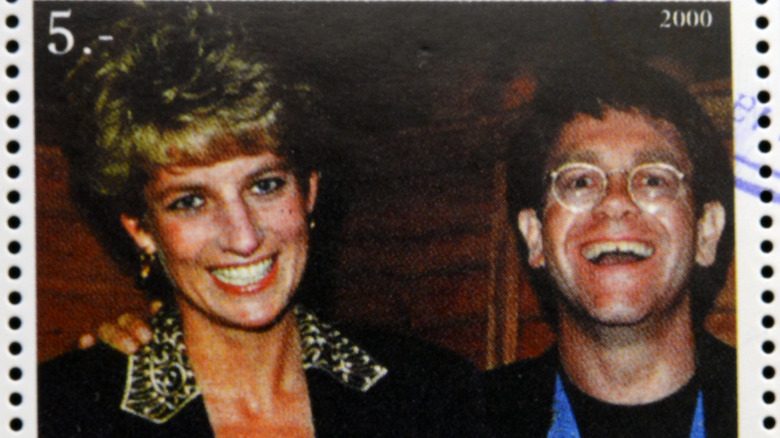 neftali/Shutterstock
According to The List's survey, the most popular friendship between a royal and a celebrity is the infamous pair, Elton John and Princess Diana! Per Biography, the two first met at Prince Andrew's 21st birthday party at Windsor Castle in 1981. In Elton John's biography, "Me," he recalled their friendship happening very quickly as they danced the night away together. Discussing Princess Diana, he wrote, "Over the years I knew her, she was fabulous company, the best dinner party guest, incredibly indiscreet, a real gossip: you could ask her anything, and she'd tell you."
However, the two had a sharp falling out when Diana backed out on her commitment to be a part of a fashion photography book to raise money for John's AIDS foundation due to the featuring of suggestive male models (via Bustle). Fortunately, John reported in his memoir that they reconnected shortly before her death.
Elton John went on to perform his song, "Candle In The Wind," at Princess Diana's funeral – although it almost didn't happen. According to People, the palace thought that the song was "too sentimental," especially when the lyrics were altered to honor Princess Diana directly, which included the phrase "goodbye England's rose." Luckily, the palace eventually agreed to the performance, and the touching moment went down in history. Many agree that it was one of the most moving tributes at the funeral, not just from a celebrity to a royal, but from one friend to another.
More celebrity-royal friendships that fans can't get enough of
Twenty-five percent of voters who responded to The List's survey confessed that their favorite friendship between a royal and a celebrity is Prince William and David Beckham. According to MyLondon, the two have been friends for quite a while and often team up on charity initiatives. They are often seen together exchanging friendly banter at football games. Beckham even posted the Duke of Wales on his Instagram grid, sharing a photo of the two of them on the prince's 40th birthday.
Another royal-celebrity pair that 6% of fans favor most is Prince Harry and Tom Hardy. According to People, the two have been friends for many years — the "Venom" actor was even invited to Harry and Meghan Markle's wedding back in 2018, per Harper's Bazaar. Hardy isn't the only famous face that has a relationship with Harry. There have also been rumors that Prince Harry and Adele had a blossoming friendship, and she even expressed a slight crush on him back in the day. Not that we blame her — he is a prince, after all!
Friendships between Sarah Ferguson and Lisa Marie Presley (6%) and King Charles and Rod Stewart (5%) also made the cut, proving that royals and celebs are a match made in heaven.