Days Of Our Lives' Martha Madison Shares Her Sexiest Salem Scene Just In Time For Valentine's Day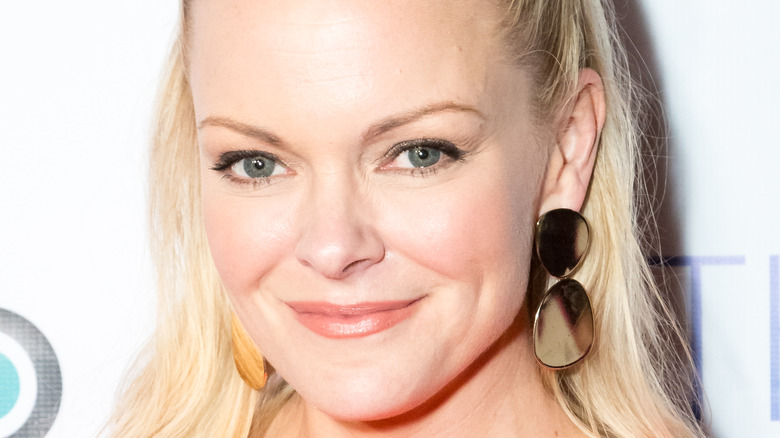 Greg Doherty/Getty Images
"Days of Our Lives" is full of romance and iconic supercouples. Over the decades, fans have grown accustomed to seeing their favorite pairings get intimate, and the actors seem to love the romantic storylines as much as the fans do. In honor of Valentine's Day, some cast members are opening up about their favorite love scenes over the years. Actor Billy Flynn, who plays Chad DiMera on the soap opera, said that one of his favorite spicy scenes involved Chad attempting to seduce Leo Stark (Greg Rikaart) in hopes of breaking up his relationship with Craig Wesley (Kevin Spirtas), per the show's Twitter account.
Of course, Chad was nervous about the plan but tried his best to go through with the hoax (via Soaps). While there are plenty of epic romantic moments shared between fan-favorite couples, this was one of the most entertaining. "OMG this was hilarious definitely my favorite too Billy!! He and Greg are magic together on #DaysofourLives," one fan tweeted of the spicy moment.
Meanwhile, "Days of Our Lives" actress Martha Madison (Belle Black) went in a much different direction with her pick for her favorite sexy moment on the sudser, and fans may be surprised by her partner in the scene.
Martha Madison's favorite steamy scene didn't include her on-screen husband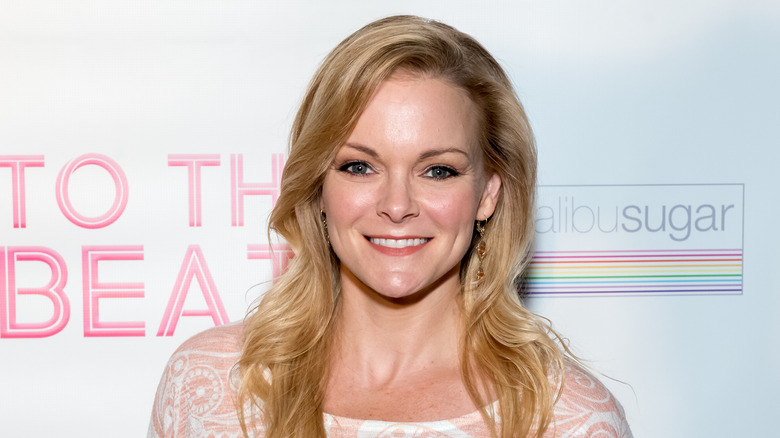 Greg Doherty/Getty Images
Martha Madison's character, Belle Black, has been part of "Days of Our Lives" since she was born to her supercouple parents, John Black (Drake Hogestyn) and Marlena Evans (Deidre Hall). Over the years, Belle became a part of her own supercouple pairing with Shawn Brady (Brandon Beemer), the son of another iconic couple, Bo (Peter Reckell) and Hope Brady (Kristian Alfonso). Although Belle and Shawn seem meant to be, they've had their ups and downs over the years, as well as other romantic partners (via Soaps in Depth). So, when Madison was asked to provide her favorite steamy moment, she stepped outside the box and chose a scene involving Belle playing strip poker with her ex-husband, Philip Kiriakis (then John-Paul Lavoisier), whom she has a very complicated history with.
In the video, posted to the show's YouTube account, Madison told fans not to come at her over her decision and even apologized to her on-screen husband, Shawn, for the choice. In the scene, Belle beats Philip at strip poker and demands he take another layer of clothing off before they hit the sheets together. Madison joked, "Belle and Philip were definitely all in that night."
Although Belle and Philip weren't meant to be, it seems that Madison can't deny the couple's chemistry.