Whatever Happened To The Bold And The Beautiful's RJ Forrester?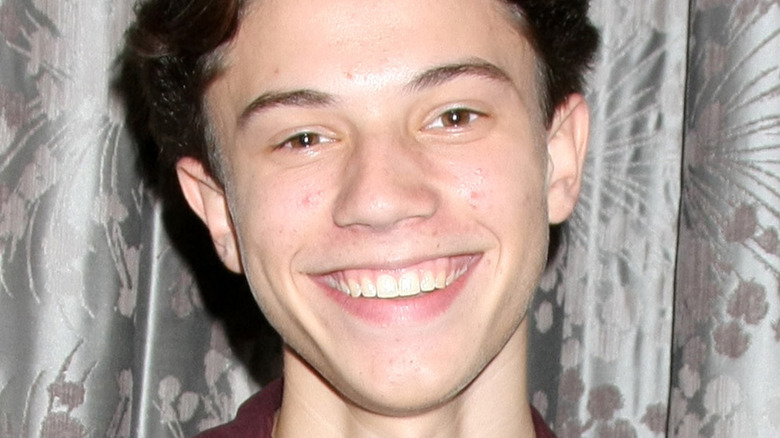 Kathy Hutchins/Shutterstock
For nearly four decades, "The Bold and the Beautiful" viewers have watched Ridge Forrester's affections bounce between Brooke (Katherine Kelly Lang) and Taylor (played first by Hunter Tylo and later by Krista Allen). One minute Ridge (played by Ronn Moss and then Thorsten Kaye) was devoted to Taylor, the psychiatrist who counseled him after his first wife's death and with whom he quickly fell in love and then married. The next, Ridge assured Brooke she was his destiny. 
After all, Ridge and Brooke have had 11 weddings and been legally married seven times since the show premiered in 1987 (via Soaps.com). While many other women have come in and out of his life, Ridge has only had children with Brooke and Taylor. After Brooke welcomed kids with several other men — including Ridge's father, Eric (John McCook) — she and Ridge finally had a son together, whom she named Ridge Jr.
However, RJ, as he's known to friends and family, hasn't actually been seen since 2018, leaving viewers to question his whereabouts — especially now that Brooke and Taylor have both dumped Ridge, put aside their iconic feud, and have gradually become best friends. 
RJ was a teenager when he left the show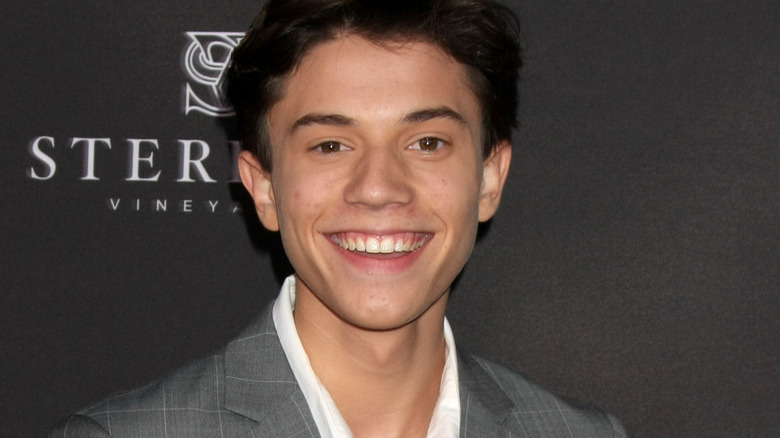 Kathy Hutchins/Shutterstock
Brooke wasn't certain who fathered her baby when she was pregnant with RJ. She suspected Ridge's half-brother, Nick Marone, was the dad, having slept with him for comfort when she believed Ridge had died in a freak accident. However, a paternity test later revealed that Ridge was indeed the baby's biological father, and Brooke named their first child together after him, according to Soaps.com. Throughout his childhood, RJ was often spoken of but rarely seen, only occasionally returning to the spotlight, such as when he and his sister accidentally started a fire in their mother's house, prompting Ridge to seek custody. 
In 2016, a teenage RJ (played by Anthony Turpel) returned to the Forrester Mansion to try to reunite his parents — even though Brooke was engaged to another man at the time. Meanwhile, RJ also fell for Coco Spectra (Courtney Grosbeck), the great-niece of Sally Spectra — a family rival who had stolen Forrester fashion designs in the past. 
He convinced Ridge to hire Coco as an intern and later stood up for her when confidential sketches were turned into designs at Spectra Fashions. The teens continued to see each other, although both disappeared from the show not long after a Thanksgiving gathering at Forrester Mansion when Ridge and Brooke were once again engaged. Supposedly, RJ went back to boarding school, and he has yet to reappear. 
Anthony Turpel moved onto another show
According to Soap Opera News, actor Anthony Turpel was released from his contract when "The Bold and The Beautiful" writers decided to eliminate the Spectra family from future storylines altogether. As Coco's love interest, RJ was seemingly left without a direction and sent away to school as a result. The character hasn't been seen since 2018, but Turpel hasn't vanished from our screens. 
In 2020, he landed a role on the Hulu streaming series "Love, Victor," the hit spinoff of the beloved queer drama "Love, Simon." Turpel plays Felix, the awkward neighbor and best friend of the show's title character. Meanwhile, actress Katherine Kelly Lang stoked fans' curiosity last summer when she retweeted a viewer calling for RJ to return to "B&B," writing, "That would be nice to have RJ back." 
As the only son of Ridge and Brooke, an older RJ could certainly add some spicy new drama to the show, especially if he tried to break up fans' favorite couple, Taylor and Brooke!