Queen Camilla Cancels Her Valentine's Day Plans Amid Illness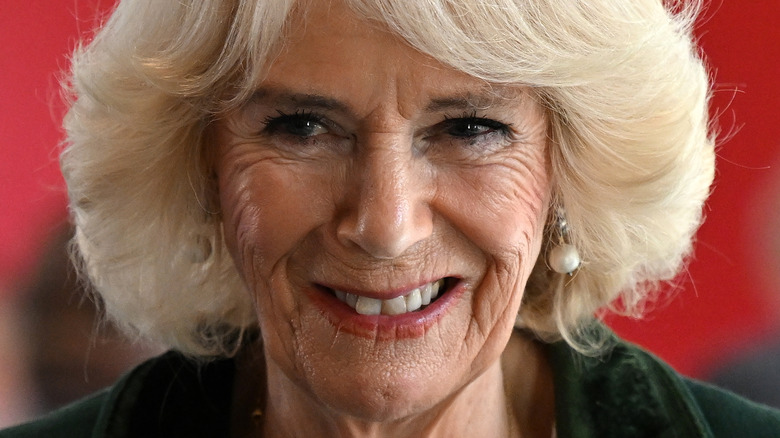 Wpa Pool/Getty Images
Many people close to the royals think Queen Camilla will be different than other consorts before her. Consequently, in the months leading up to the coronation of her husband, King Charles, Camilla is making plenty of appearances to start setting the tone for her time as queen consort. 
Camilla had a packed schedule of appearances planned for this week and a Valentine's day full of visits with the public, rather than a romantic date with her royal hubby. Camilla was first scheduled to appear at the Elmhurst Ballet School in Birmingham on Tuesday, February 14, for the school's centenary celebration. She then planned to head to a library located in Telford, Shropshire, where she would be showing appreciation to  outreach and voluntary groups for the contributions they've made. 
Unfortunately, Queen Camilla won't be making her Valentine's Day visits as planned, however, and the real reason behind the unfortunate cancellations has only just been confirmed by Buckingham Palace. 
Queen Camilla is diagnosed with COVID-19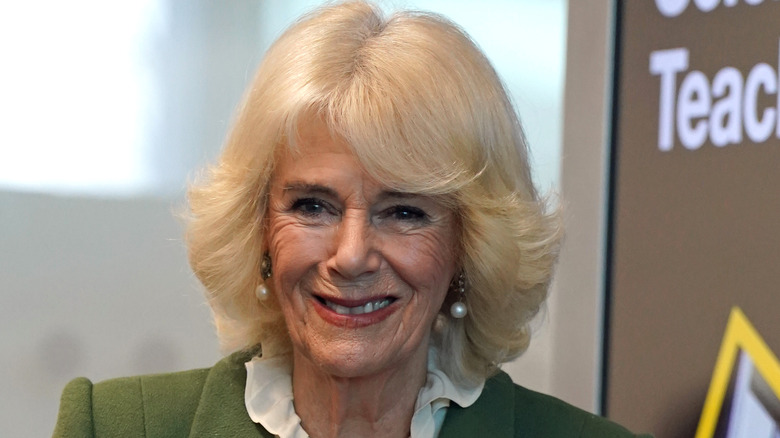 Wpa Pool/Getty Images
Queen Camilla cancelled her Valentine's Day plans due to what Buckingham Palace called "seasonal illness." "Seasonal illness" is a way of referring to a normal cold and cough. However, a new statement put out by Buckingham Palace on Monday, February 13th confirmed that Camilla has tested positive for COVID-19. The statement read (via the Wimbledon Times), "After suffering the symptoms of a cold, Her Majesty The Queen Consort has tested positive for the COVID virus. With regret, she has therefore cancelled all her public engagements for this week and sends her sincere apologies to those who had been due to attend them."
While Camilla had originally hoped to return to her Wednesday plans after her day of rest on Tuesday, this will no longer be in the cards. As a result, she and King Charles III will no longer be spending Wednesday hosting a reception at Clarence House to celebrate the anniversary of "The Reading Room," Camilla's online book club. Camilla reportedly plans to postpone all of the engagements that she'll be missing as a result of her illness.
Hopefully, she'll be able to bounce back quickly, but her history with the virus may indicate that recovery will take her a bit longer.
She has already struggled with COVID-19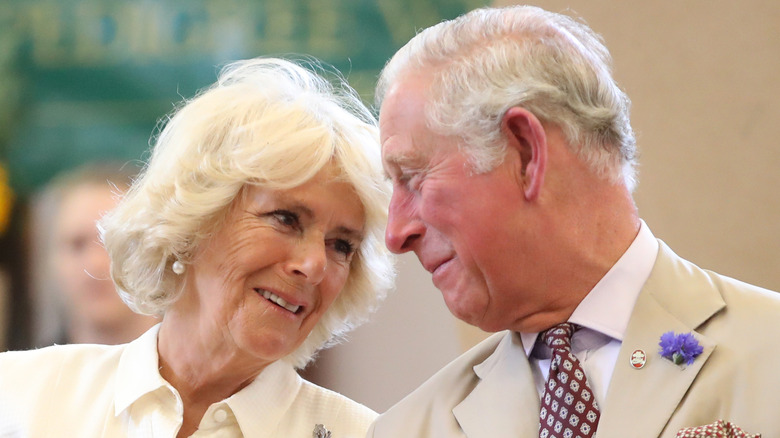 Chris Jackson/Getty Images
Queen Camilla's COVID diagnosis comes almost exactly a year after her first diagnosis was announced to the public, which was after she had been vaccinated three times. On Feb. 14, 2022, a spokesman at Clarence House announced that Camilla had tested positive for COVID four days after her husband had begun isolating after being diagnosed himself. "Her Royal Highness The Duchess of Cornwall has tested positive for COVID-19 and is self-isolating. We continue to follow government guidelines," said the rep.
Despite her strictness in following vaccine protocols, the virus still hit Camilla hard the first time around. A month after being diagnosed, the then-74-year-old was still struggling with after effects, even though she was attending events in March. "It's taken three weeks and still can't get shot of it," she said, via Hello! "Probably my voice might suddenly go and I might start coughing and spluttering." It's clear that, since then, Camilla was able to get back on her feet before her second bout with COVID began.
The COVID diagnosis that King Charles III received in February 2022 was not his first time testing positive for the virus. As of now, it seems that the king is still in the clear and isn't suffering from COVID for the third time. We're all wishing he stays safe and that the queen has a swift and easy recovery.