What Is Nikki Haley's Relationship Like With Donald Trump's In-Laws, The Kushners?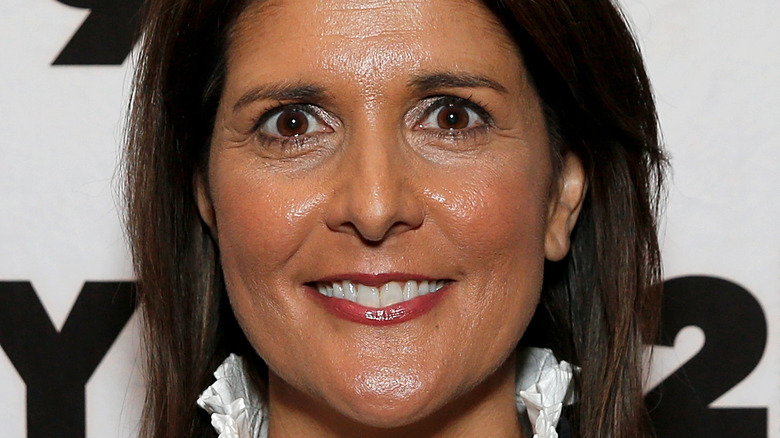 Dominik Bindl/Getty Images
We may receive a commission on purchases made from links.
Nikki Haley has announced she is running for president in the upcoming 2024 election. The first female governor of South Carolina shared a glimpse of her campaign on Twitter,  captioning the post, "Get Excited! Time for a new generation. Let's do this."
The video was met with mixed reviews, especially as her former employer, Donald Trump, looms large in the spectacle. She mentions passionately how she would not put up with bullies on the campaign trail, but many took issue with her prior close relationship with the former president. This could be interpreted as a dig at Trump, however, as he is the only other candidate who has officially thrown his hat in the race so far.
The truth about Haley and Trump's relationship may be rocky right now, but it is clear where she stands with Trump's son-in-law's family, the Kushners. Is there a possibility they may support her campaign over Jared's father-in-law?
The Kushner family have rallied around Haley for years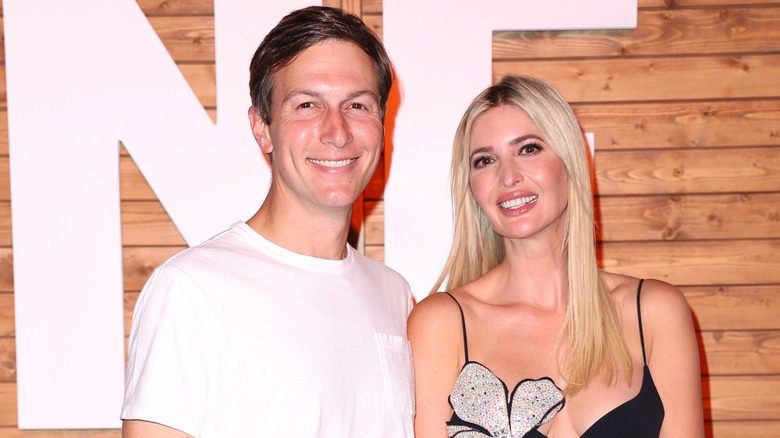 John Parra/Getty Images
Although Jared Kushner may have loyalty to his father-in-law, former President Donald Trump, his family could give their support to Nikki Haley. According to the former secretary of state, Mike Pompeo, Kushner, and Ivanka Trump attempted to land Haley the position of vice president during Trump's time in the White House — this information was shared in Pompeo's new memoir.
"As best Kelly [Trump's chief of staff] could tell," Pompeo states, "they were presenting a possible 'Haley for vice-president' option. I can't confirm this, but [Kelly] was certain he had been played, and he was not happy about it. Clearly, this visit did not reflect a team effort but undermined our work for America."
Jared and Ivanka were not the only members of the Kushner family to endorse Haley. Charles Kushner, Jared's father, threw an event in New Jersey for the former South Carolina governor, calling her the first woman president of the United States in 2021, per Vanity Fair. 
Haley denies the claims made in Pompeo's book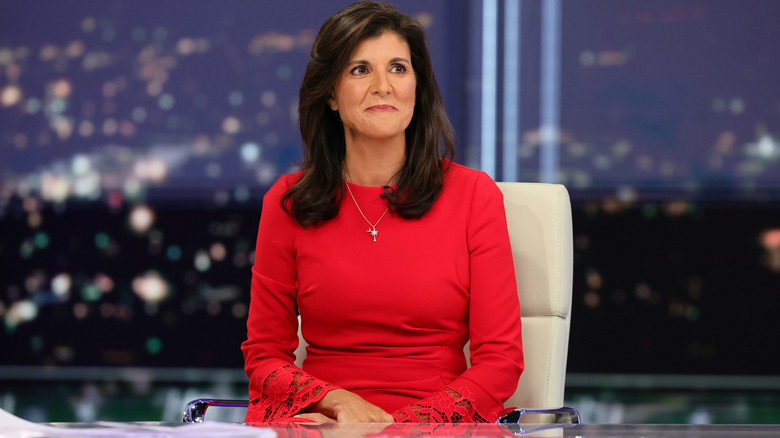 Theo Wargo/Getty Images
Although the former secretary of state, Mike Pompeo, shared in his memoir, "Never Give an Inch: Fighting For the America I Love" that Jared Kushner and Ivanka Trump had attempted to persuade members of the Trump campaign team to take Nikki Haley as a running mate, Haley herself has come forward to deny these claims.
Haley appeared on Fox News, where she stated that the story shared by Pompeo was not true. "I don't know why he said it, but that's exactly why I stayed out of D.C. as much as possible, to get away from the drama," she claimed. She added that she considered former Vice President Mike Pence to be a friend, and she would never conspire against him.
That was not the last topic Haley touched on with the network. She hinted at her presidential run, which has now been made official. She added that while she expects Ivanka and Jared to stay true to their family member, Donald Trump, she considers them dear friends. It is clear the Kushners and the Haleys have a tight bond, but will it survive a presidential campaign?