Whatever Happened To Marlena's First Child On Days Of Our Lives?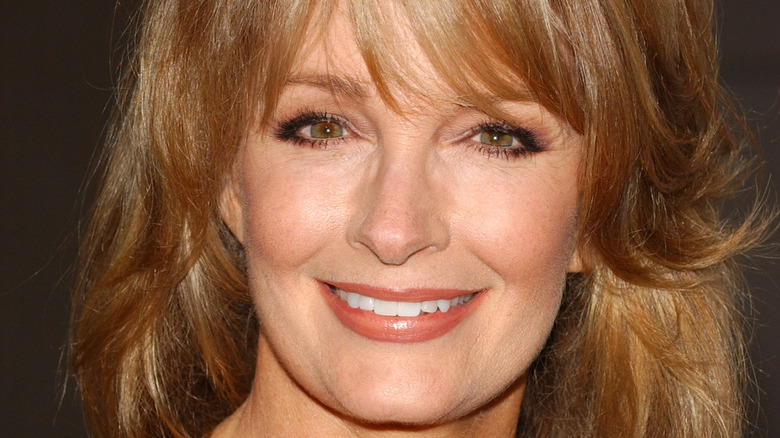 DFree/Shutterstock
Trigger warning: This article contains mentions of infant loss.
Dr. Marlena Evans (Deidre Hall) is one of the most popular soap opera characters of all time. Marlena was first introduced to "Days of Our Lives" viewers in 1976 when she came to Salem to work at Bayview Sanitarium. She treated Mickey Horton (John Clarke) during her time there and quickly began a romance with Don Craig (Jed Allan), a rich and powerful lawyer. Shortly after fans met Marlena, it was revealed that she had a twin sister named Samantha Evans – played by Hall's real-life identical twin Andrea. Samantha was jealous of her sister and created a plan to take over her life. She impersonated Marlena and had her admitted to Bayview as a patient. She even ordered shock therapy to keep Marlena from revealing the truth.
Of course, Don eventually noticed something wasn't right with Marlena and figured out that Samantha had taken her place. Don saved Marlena from Bayview and had Samantha arrested. In 1977, Don was ready to make Marlena his wife, but their relationship took a tragic turn and they never got to live happily ever after.
Don and Marlena's son tragically died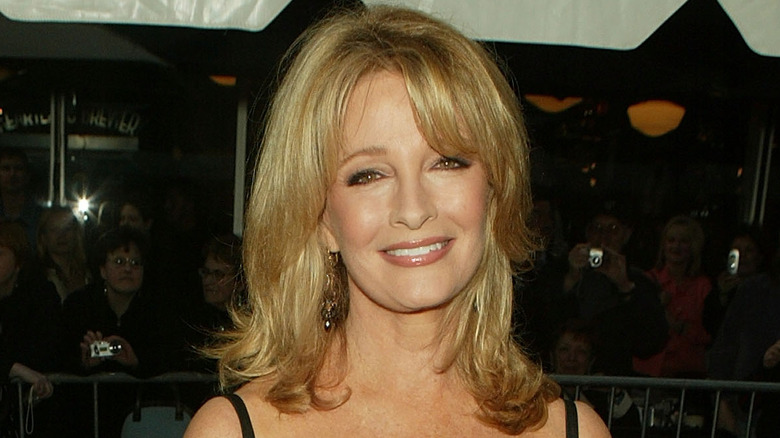 Peter Kramer/Getty Images
After two years of drama, "Days of Our Lives" viewers finally got to see Marlena Evans and Don Craig walk down the aisle in 1979. Not long after tying the knot, Don and Marlena found out that they were expecting their first child together. The couple prepared for their new little bundle of joy, but Marlena went into early labor. Their son, whom they named Don Jr., or DJ for short, suffered some health issues in his early days of life. In one of the most heartbreaking scenes of the soap opera, little DJ later died from sudden infant death syndrome.
Don and Marlena were devastated by the loss of their newborn son, and their grief impacted their marriage greatly. They couldn't seem to heal from the trauma and began to grow apart. Don then found comfort with Liz Chandler (Gloria Loring), and they started having an affair. When Marlena found out about Don's infidelity, she decided to file for divorce.
Although they couldn't make their marriage work, the pair did remain friends following their split. Marlena also found love again and went on to have other children.
Hall consulted professionals about the storyline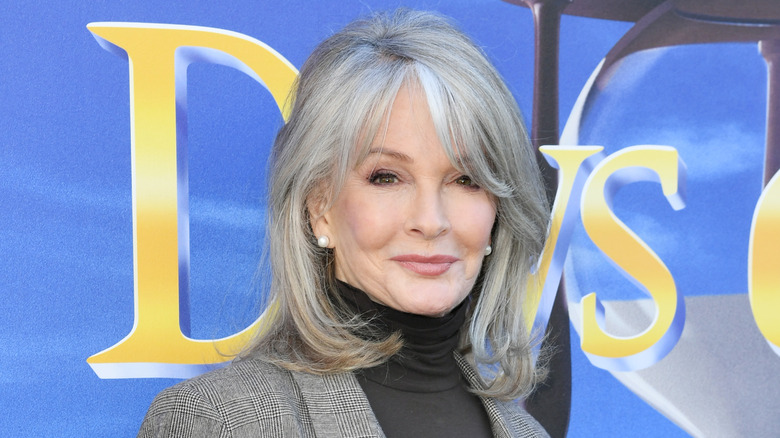 Jc Olivera/Getty Images
In 2011, Deidre Hall spoke out about her role as Dr. Marlena Evans. The actor revealed that she has consulted professionals in the past about difficult or confusing scenes. Hall admitted that dealing with the SIDS storyline was one of those times. "In preparation to play the part, when there were moments I was unsure of, I would spend time with professionals. Specifically with the crib death scenes," she told We Love Soaps. "I didn't understand. I wasn't a mother at that point. I didn't know about crib death, and how it happens, and what people do afterward. I spent a lot of time with professionals that regaled and astonished me with stories of people who had been through it," Hall added.
In the years following her divorce from Don Craig, Marlena also fell in love with Roman Brady (Josh Taylor) and John Black (Drake Hogestyn). With them, she welcomed her children Sami Brady, Eric Brady, and Belle Black. She also became stepmother to John's other children, Brady Black and Paul Narita.
However, Marlena never forgot about little DJ. In 2023 when her character seemingly died and appeared to go to heaven, she asked to see her late son — as well as other lost Salemites such as her twin sister Samantha, Tom and Alice Horton, and Shawn and Caroline Brady — proving a mother's love never dies.