Whatever Happened To Mary Warwick On The Bold And The Beautiful?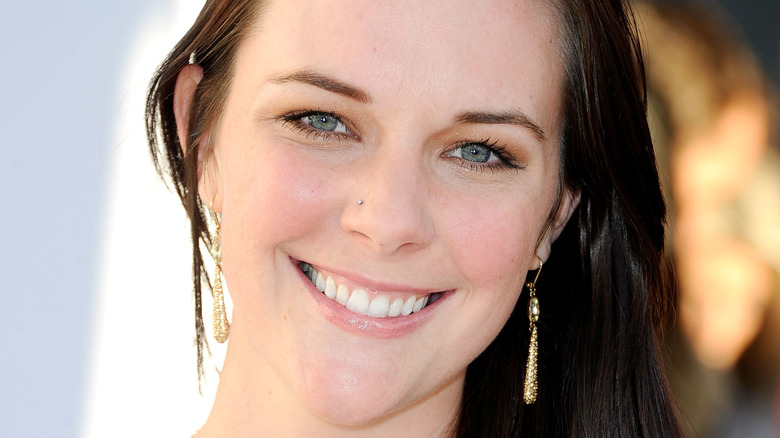 Frazer Harrison/Getty Images
Mary Warwick (Courtnee Draper) led a tumultuous life on "The Bold and the Beautiful." While her father was the revered Dr. James Warwick (Ian Buchanan), it didn't help that her mother was the fiendish Sheila Carter (Kimberlin Brown). 
James originally came to Los Angeles in 1993 to help the mentally unstable Sheila. At the time, he was romantically involved with Maggie Forrester (Barbara Crampton), but Sheila worked hard to break them up. She and her close friend, Mike Guthrie (Ken Hanes), kidnapped Maggie, making James think she'd left him. James got drunk and slept with Sheila, who eventually set Maggie free in an attempt to show him she had changed her ways. James and Maggie were later headed to the altar when Sheila showed up and announced that she was pregnant. Maggie tried to kill Sheila and later worked with Lauren Fenmore (Tracey E. Bregman) to drive Sheila insane.
A custody battle ensued when the baby was born, but Sheila finally agreed to let James and Maggie raise baby Mary. James had been pretending to love Sheila to gain her trust but soon found he had actual feelings for her. James and Maggie split up, and he ended up marrying Sheila so they could form a family with Mary. However, Sheila had always clashed with Stephanie Forrester (Susan Flannery), who had become friends with James. Jealous over Stephanie and James' rapport, Sheila started perpetrating her misdeeds again and went to jail for threatening Stephanie's young grandson, Thomas Forrester.
Mary tried to get in between Rick and Amber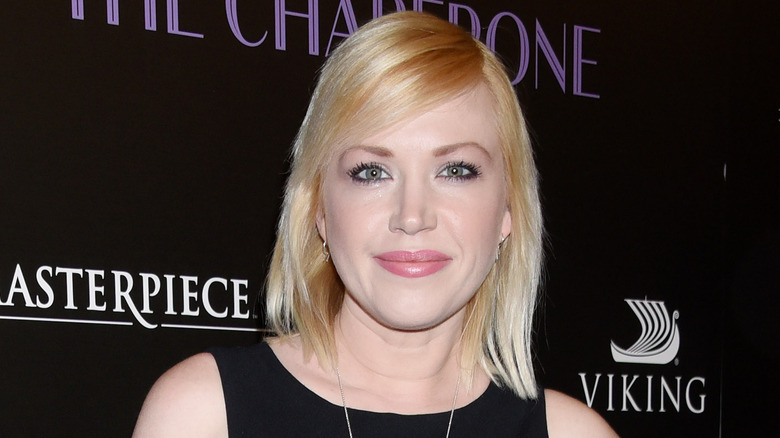 Ga Fullner/Shutterstock
While Stephanie Forrester had stepped in as a motherly figure for Mary, Sheila soon broke out of prison and came to get her daughter. The girl saw her shoot Stephanie and attack Amber Moore (Adrienne Frantz) in the process. Sheila then took Mary and left town, and James also left Los Angeles to try and track them down.
Years later, unaware of Sheila's sordid history and believing her name was Erica Lovejoy as she'd been told by her mother, Mary went to LA and started ingratiating herself into the Forrester family. "Erica" had fallen in love with the world of fashion; in particular, she idolized fashion designer Amber Moore. When she heard that Amber and her husband, Rick Forrester (Jacob Young), lost their baby due to a miscarriage, "Erica" offered to lend Amber any support she needed. She then pretended to be a teacher at the school where Rick's nephew, Zende Forrester (then Daniel Smith), attended. Wanting to get close to Rick, "Erica" also managed to get a job as a nanny to the young "Little Eric" Sharpe — the son of Amber's late cousin who was she and Rick were raising.
One day, "Erica" was confronted by Sheila, who wanted to take her back to Mystic, Connecticut, where they had previously been living. However, when Sheila learned that Mary had gotten in deep with the Forresters as "Erica," she was elated.
Sheila managed to complicate things for Mary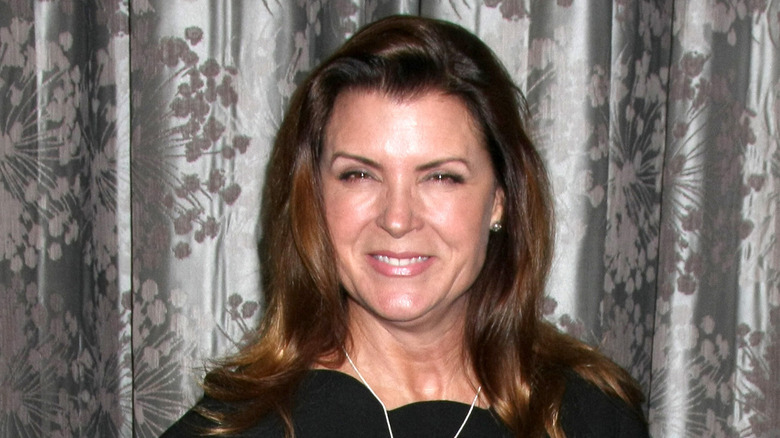 Kathy Hutchins/Shutterstock
Amber Moore was drowning her sorrows with drugs after her miscarriage, and "Erica Lovejoy" decided to take advantage of that by getting closer to Rick Forrester. "Erica" conspired with Sheila to do away with Amber, but she didn't know that her mother had already tasked an actor named Lance (Adam Huss) to help break up Amber and Rick. When Lance drugged Amber, she believed that "Erica" had done it, and the two women got into a fight, resulting in "Erica" falling and hitting her head. To hide her misdeeds, Sheila then killed Lance by filling his house with bees, which he was highly allergic to.
Sheila later held Eric Forrester (John McCook) and Taylor Hayes (then Hunter Tylo) at gunpoint, but Brooke Logan (Katherine Kelly Lang) interrupted, and the two women wrestled over the gun. In the struggle, Sheila accidentally shot Taylor and Brooke and was arrested. By this time, "Erica's" true identity as Mary Warwick was revealed, and her plan to get pregnant by Rick was dashed when he dumped her. Mary was also so disgusted with Sheila's recent actions and lifelong deceit that she left town.
Mary was briefly mentioned in 2017 when she spoke to her mother and revealed that her father, James Warwick, had been illegally prescribing himself drugs. Sheila used this information to blackmail James, who eventually fled town to get away from her. Now that Sheila has been exonerated for the many crimes she has continued to commit, it might be a good time for Mary to return to Los Angeles.