General Hospital Fans Can't Get Enough Of Trina, Spencer, And Stella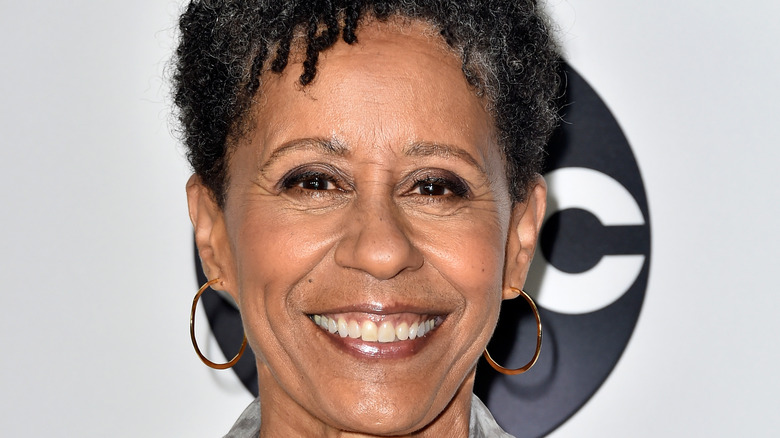 Frazer Harrison/Getty Images
When Curtis Ashford's (Donnell Turner) aunt Stella Henry (Vernee Watson) came to Port Charles in 2017, she constantly meddled in his affairs. She almost caused Curtis' impending wedding to Portia Robinson (Brook Kerr) to stall because she had tampered with his divorce from police commissioner Jordan Ashford (Tanisha Harper). That was resolved and the wedding was set. However, the clever aunt Stella realized Jordan seemed to be keeping a secret about Curtis and Portia. Jordan finally admitted that she suspected Curtis was the father of Trina Robinson (Tabyana Ali), and not Marcus Taggert (Réal Andrews) — Portia's ex-husband. 
Aunt Stella was supposed to officiate the wedding, but at the last minute got Laura Collins (Genie Francis) to do it, claiming she was sick. Concerned for Stella, Trina and Spencer Cassadine (Nicholas Chavez) left the wedding and went to her place to see if she was all right. Finding no signs of someone being sick, Trina suspected that something else was up and pressed Stella to explain why she couldn't attend the wedding. Stella danced around the issue, stating that as much as she wanted to be there, her conscience wouldn't let her. After Trina further interrogated Stella for clarification, the aunt's final answer was that Portia had something she needed to tell Curtis and Trina, but it wasn't her place to say anything further.
The intense scene is only the beginning of the secret coming out, and fans excitedly discussed it on social media.
The intense scene had fans on edge
"General Hospital" posted a picture of Tabyana Ali, Vernee Watson, and Nicholas Chavez on Twitter, writing, "Trina may have been asking Stella the tough questions, but @iamaliford and @nicholasachavez were thrilled to film today's scenes with the iconic @VerneeWJohnson_." Fans overwhelmingly complimented the scenes, as one replied, "I [love] how the discussion changed in intensity. Aunt Stella was her usual forthright self-telling Trina certain matters weren't her business-then quickly apologized. She told Spencer he wasn't family-but in the end, suggested he be there for Trina who still has unanswered questions"
Another wrote, "I loved this moment with Stella and Sprina. Taby/Nic were amazing and held their own with this legendary actress. I love it." The adoration for the scenes was exemplified in the post, "Loved their scenes today!! Was on the edge of my seat!!"  One fan was happy that Trina returned to the wedding, seeking answers from Portia, saying, "Trina channeled her 'inner Aunt Stella' and has reappeared at the reception, wanting answers. She is not playin.'" 
The fan love for the scenes can be summed up with, "I absolutely cannot express how elated I am, to see these 3 in scenes together. Today's episode was amazing & I'm so excited to see what's next. Love this photo."